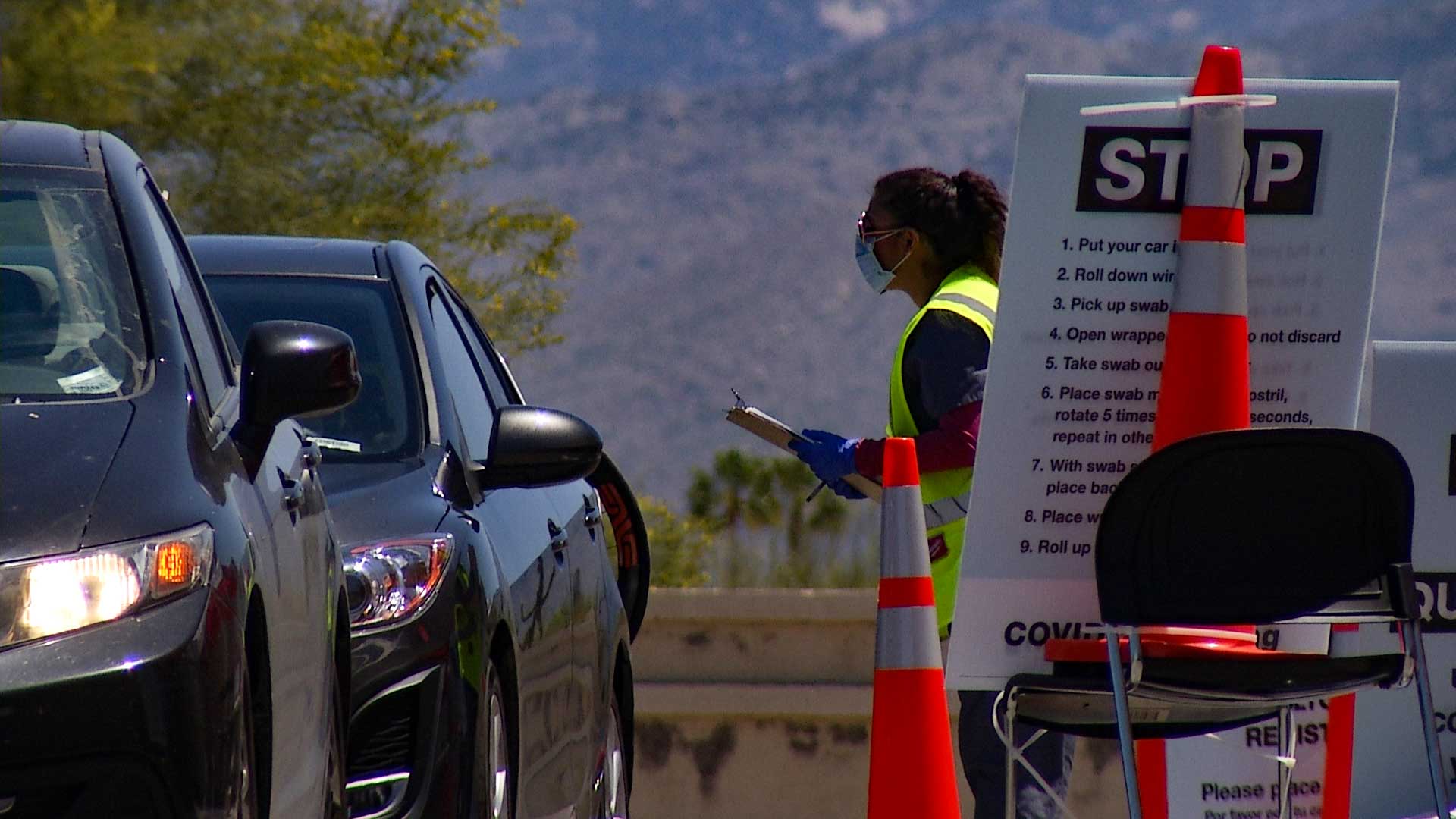 Drivers are screened at a Walgreens COVID-19 testing site in Tucson, April 21. Tucson was chosen as one of 15 locations nationwide for the expansion of drive-thru testing sites by Walgreens.
Martín Rubio/AZPM
Arizona is receiving $150 million dollars from the U.S. Department of Health and Human Services to expand coronavirus testing in the state.
The money is earmarked for purchasing and administering the tests was well as lab work and contact tracing, according to a statement from HHS.
According to the Arizona Department of Health Services website, the state had administered 220,612 tests as of May 19. The state announced it was extending its three-weekend "testing blitz" for another two weekends. The first round ended over the weekend, and the initial goal of that blitz was to test 60,000 people.
States receiving the federal money are expected to submit a plan to HHS that includes the number of tests expected to be administered by the end of 2020. The federal government also wants information on month-by-month estimates on lab capacity for the tests.
HHS officials also said they want to know how testing could help to "ease community mitigation" programs. Gov. Doug Ducey began reopening the state when the percentage of positive tests fell to 6%. That number has remained steady, so far.
According to federal websites, Arizona has received $180 million from the federal government to help deal with the COVID-19 pandemic.