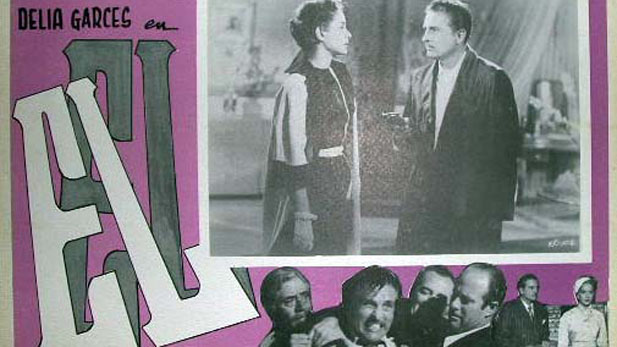 A lobby card for Buñuel's 1953 film El, which is still unavailable on DVD
One of the earliest and most striking images in the history of experimental film is also one of the most enduring cinematic moments of all time, perhaps because it can be seen as a visceral metaphor for the film watching experience itself.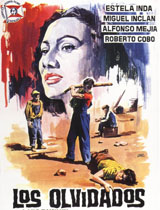 A poster for Buñuel's 1950 film which caused a furor in Mexico, but earned Buñuel a best director award at the Cannes Film Festival
The image is that of a woman's eye, apparently sliced open with a razor, and it appeared in the 1929 short Un Chien Andalou, made in France by two self-styled surrealists: the artist Salvador Dali, and his friend and collaborator, Luis Buñuel.
Never mind that the eye was actually from a dead cow, or that Buñuel had to hand-edit the film by himself in his mother's kitchen -- the image is powerful, resonant, and very alarming.
The scene has since been cited as the genesis of everything from low-budget movie making to rock video editing, but it was also the genesis of Buñuel's own career as a director.
Film reviewer Chris Dashiell says that Buñuel's career that bore much in the way of cinematic fruit -- for those who are bold enough to watch...
Listen:
Who is Chris Dashiell?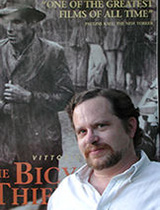 Film reviewer Chris Dashiell
Chris Dashiell has been writing about movies for seventeen years, serving as the editor of the online film lovers' guide Cinescene for ten of them. He currently reviews films for Flicks, a weekly program on Tucson's community radio station KXCI, and he confesses to shamelessly idolizing Carl Dreyer, Jean Renoir, and Luchino Visconti.