With hundreds of thousands of people crossing or trying to cross into the U.S. from Mexico, some politicians have expressed worry that potential terrorists may be making their way through the southern border.
An author and border analyst argues it is unlikely.
Tucson area resident Sylvia Longmire, author of Border Insecurity, said while it cannot be discarded, there are many complex reasons terrorists wouldn't try to enter the U.S. through the south.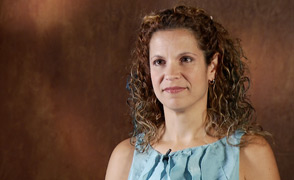 Sylvia Longmire, author and border analyst. (PHOTO: AZPM Staff)
For one, drug cartels are well established in those regions and it is not in their best economic interest to be affiliated with groups such as Al Qaeda or the Islamic State.
"There is no faster way to shut down a drug smuggling or human smuggling organization, no faster way to shut down border trade, across border flow, it is not in the best interest of the cartels to associate themselves (with these groups) because of the repercussions," Longmire said for Friday's broadcast of Arizona Week.
She said these terrorist groups simply cannot afford the drug cartels, which for the most part are making billions of dollars. It wouldn't make sense for the Mexican cartels to risk getting involved with such groups.
Through the years, ranchers and people who live along the border occasionally say they have found a Quran, books in Middle Eastern languages or prayer rugs in the desert, Longmire said. These findings have been taken out of context, she pointed out.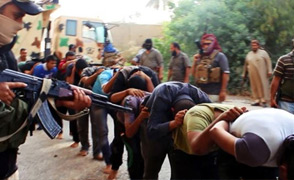 Islamic State militia. (PHOTO: The Associated Press)
"For somebody who is not familiar with the Islamic faith and what their rituals are to just say, 'Hey, I found this rug in the desert and this is a prayer rug,' that sometimes can be a real stretch," she said. "It is easy to find something that is strange and foreign in the desert and say, 'This is absolute evidence that there are Muslim terrorists coming into the United States.' We do have Muslims that occasionally come into the United States, but it is for different reasons."
In the past, there have also been concerns with human smuggling groups who specialize on what are known by the Department of Homeland Security as "special interest aliens," people from countries that have affiliation with terrorist groups. "And they charge a considerable amount of money to move these people into the United States," Longmire said.
But Longmire noted that of the 36 operational terrorists apprehended in the U.S. since and before 9/11, all have entered through ports of entry in the Canadian border or through international airports with legitimate passports.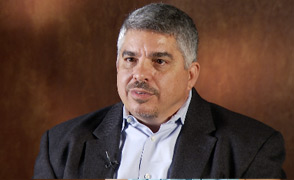 Tony Coulson, retired DEA agent. (PHOTO: AZPM Staff)
After 9/11, attacks on U.S. soil became a greater possibility, and law enforcement agencies are on their toes at the sight of any possible threat, she said.
Retired Drug Enforcement Administration agent Tony Coulson, also a Southern Arizona resident, said the U.S. is still under threat and it's important to be vigilant and "pay attention to the little things."
"Stay in your lanes in terms of the agencies...be able to share and collaborate with the agencies...because we may have not been paying attention, because we may have ignored the FBI agent in Phoenix's alert to those people who were training here in Arizona for this attack (9/11)," he said.
"We don't have an infrastructure any more that just ignores that, we built an infrastructure that pays attention...9/11 brings that back...reemphasizes paying attention."
But groups such as Al Qaeda and the Islamic State invest a lot of money in sophisticated operatives, and their focus is not on the southern border, Longmire said.
"There is a huge risk to send somebody through a place as dangerous as Mexico, and risk dealing with very deadly drug cartels...terrorists take the path of least, and lately it has been to train them and recruit people who have clean backgrounds, so they can just fly into the United States without any issue."