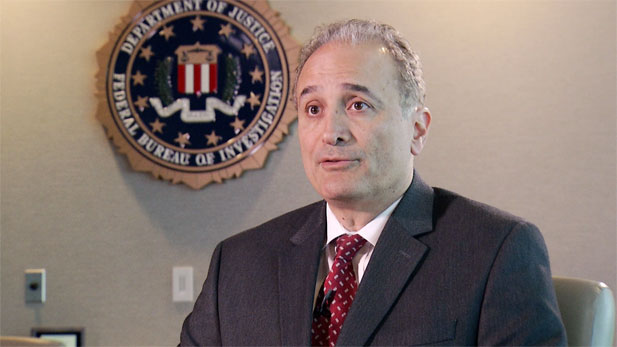 (PHOTO: AZPM)
Listen:
The FBI is monitoring people in Arizona who may have adopted a philosophy of radical terrorism, although there is no specific threat in Tucson, one agent says.
After the terror attacks in Paris, and California, the FBI went on high alert for people who have been radicalized, said Andy Black, the agent in charge of the Tucson FBI office.
Any information about a threat or criminal activity should be reported to the police immediately, Black said.
One sign of a person having been radicalized to a terrorist ideology is that person praising terrorist attacks on social media. But when something is less clear, he said, the person observing questionable activity should use a standard measure to decide whether to call an authority.
"The question is reasonableness," Black said. "If you think someone is reasonably involved in criminal activity you need to report it."
The FBI, Tucson police, Border Patrol and the Pima County Sheriff's Department operate a joint terrorism watch group, and Black said they have no specific threat targeting Tucson.
"We are monitoring individuals that we've identified as having been radicalized for the protection of the public," he said.