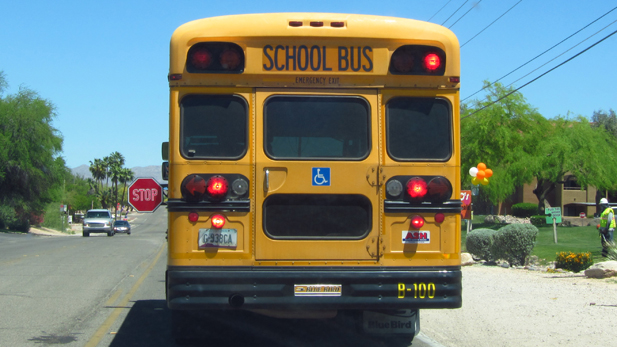 Anne Dalton
Listen:
The Pima County Sheriff's Department conducted special enforcement of traffic laws near school zones and around school buses for eight weeks this summer, and wrote an average of 200 citations each week.
The operation, funded with a grant from the Governor's Office of Highway Safety, included deputies who rode on school buses, marked and unmarked police cars traveling near school buses. They looked for, and cited, people who were speeding in school zones, and other violations.
They also targeted drivers who did not stop at the same time as a school bus when its lights were flashing and a stop sign extended from the side of the bus. The only time a driver is allowed to continue when such a stop sign is present is if he or she is on the other side of a roadway with a median.
In all, the Sheriff's Department issued more than 1,600 citations, most of which were for speeding in a school zone. The department also found seat belt violations and illegal parking near schools.