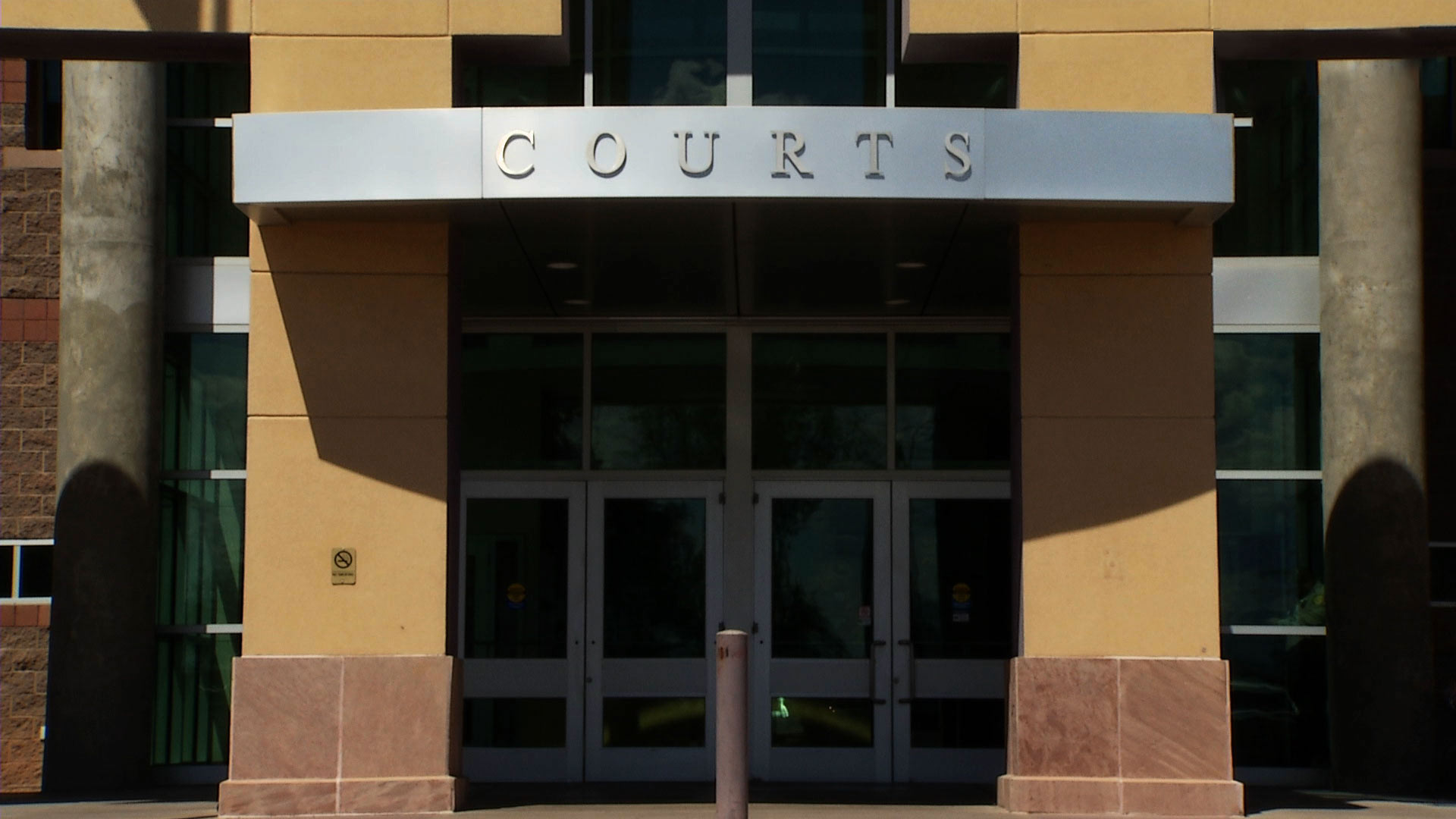 The entrance to the Pima County Juvenile Courts.
AZPM
By Max Lancaster, UA journalism student
Listen:
Pima County Superior Court invited citizens to the courtroom without a subpoena.
Every year court night is held at the juvenile court to ease peoples' worries about the court system and give them a map to guide them. The most recent night was on Oct. 7.
Pima County Superior Court Judge Danelle Liwski started court night three years ago, because she understands how terrifying and confusing a courtroom can be.
"It is all very new. Coming into a courtroom is like speaking a different language," Liwski said. "There are different procedures, different statements that are made. People are very unsure and uncomfortable."
Liwski said it is court night's goal to make people feel "a little less foreign when they come into a courtroom."
The free legal sessions were spilt up into three groups– family court, estate court, and debtor creditor court. Participants were allowed to ask general legal questions, but could not ask questions specific to their case.
Questions at court night ranged from, "After I get my paternity papers filled out, what is the next legal step?" to "Can my landlord use my security deposit to pay rent? and "Where do I file bankruptcy paperwork?"
Each question was met by a group of lawyers who would guide participants with small legal advice to help them start their case.
Family attorney Michael Aaron has volunteered for court night for three years and he said it is a great service, but wishes they had more time to answer questions.
"The bad aspect is we don't have enough time so not everybody got their questions answered," Aaron said. "But the good thing is we got to answer a lot of questions for a lot of people and I think they feel better about the legal process."
The reception for court night was as varied as the legal questions.
Elaine Corral said the experience was helpful and enlightening.
"It gives you a lot of information and gives you direction about where to go and what to do," Corral said.
Steve Anderson said the idea was a nice thought, but a personal waste of time.
"I thought this whole thing was a good idea, but I could not get a word in edge wise," Anderson said. "There were too many people asking too many questions. They need to break this thing down into more rooms."
By the end of the night Judge Liwski is in a good mood. She knew she couldn't help everyone with their legal woes, but it was good to try.
"I think people get a chance to see that court is not as scary as they think," Liwski said. "Court night gives them an opportunity to give them some understanding and ease their tension."
Court night is held annually and for more information go to their website.
Max Lancaster is a journalism student and an intern for Arizona Public Media.