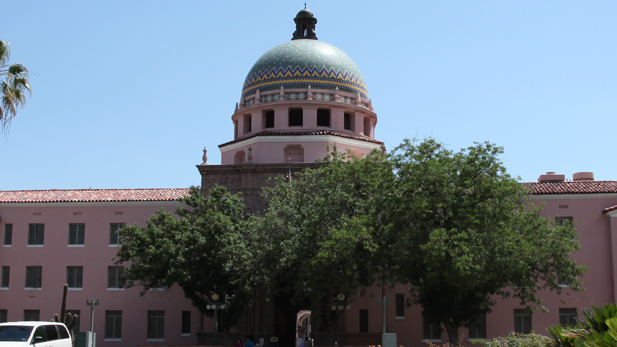 Old Pima County courthouse in downtown Tucson.

Andrea Kelly
The Safety and Justice Community Collaborative hopes bringing 32 members of the community will keep them out of jail.
The goal of the group is to reduce the rate of incarceration due to failing to appear in court or nonviolent crimes related to mental illness or substance abuse.
"By the end of this we're hoping to be able to reduce our jail population by 17 percent within three years," said Program Manager Terrance Cheung.
The group is made up of people who have interest and experience with the system.
One member is Sally Hueston. From 2003 to 2006, she was in and out of jail for crimes relating to a methamphetamine addiction. She is now employed by Hope, Inc.
"I noticed how difficult it was to step out of that cycle of going to jail, miss a court date and go back to jail, and I remember how difficult it was to break that cycle," Hueston said.
The program is funded by a $1.5 million grant from the MacArthur Foundation.
More information is available at the collaborative's website.