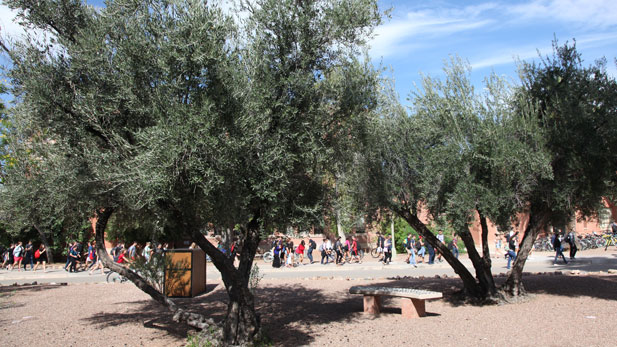 The University of Arizona's main campus has hundreds of fruit-bearing plants including these olive trees.

Tony Paniagua, AZPM
Listen to the story:
Local food activists estimate that millions of pounds of free produce go to waste each year in southern Arizona from sources such as backyard citrus trees, date palms and pomegranate shrubs.
Activists are raising awareness about this issue as part of a cooperative effort between Iskashitaa Refugee Network, UA LEAF (Linking Edible Arizona Forests) and other groups.
In August, they began harvesting pomegranates, moved to calamondin limes in September and are now focusing on olives.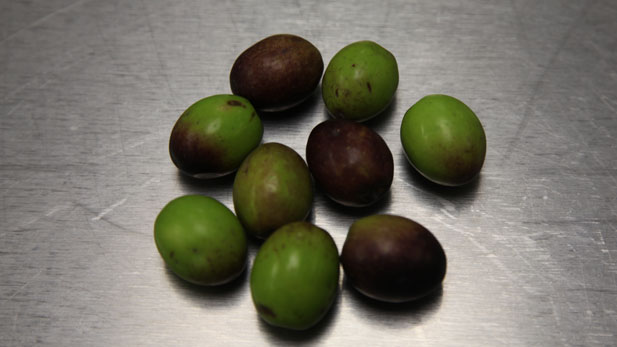 For pickling, experts recommend using olives that are not bruised nor too ripe.

Tony Paniagua, AZPM
Recently, they also held a class about pickling olives which was taught by Doctor Hamdi Ahmad, a research specialist at UA's Food Safety Consortium.
LEAF estimates the university's main campus has about 8,000 mature trees and close to 25 percent of them have edible elements such as fruit or pods.
Doctor Barbara Eiswerth said she founded Iskashitaa Refugee Network in 2003 after noticing so much unused produce being thrown away or composted instead of feeding individuals and families.
Jayanti Pokhrel is working on her master's degree at UA and serves as the graduate intern for UA LEAF.

She said she would like everyone in the community - including students - to learn more about the potential food sources growing among us.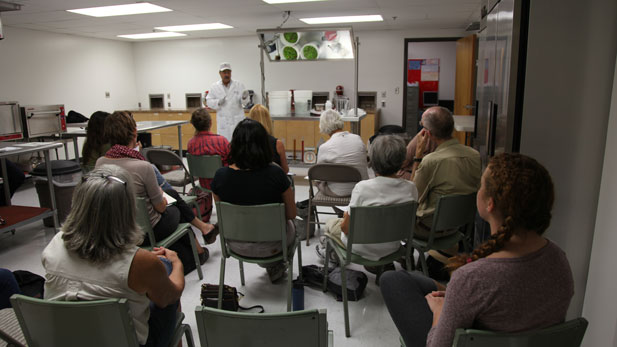 Doctor Hamdi Ahmad teaches one method of pickling olives harvested on the University of Arizona campus.

Tony Paniagua, AZPM