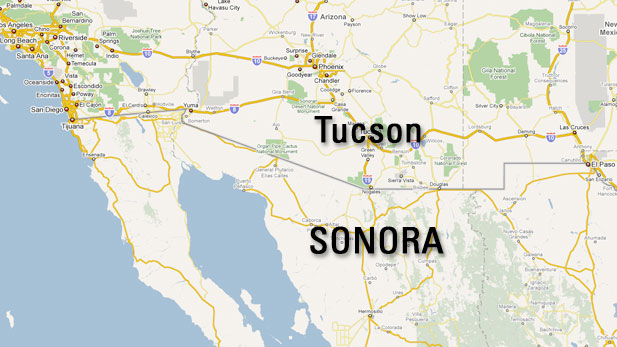 Tucson Sonora, Mexico
A new study documents a historic shift in Mexican immigration to the United States.
Nancy Montoya reports
that for the first time in four decades more Mexican nationals are returning to their homeland than are coming to the U.S.
On Fox News, Republican presidential candidate Donald Trump said, "The Mexican Border is a sieve. People are pouring into our country."
A report from the Pew Research Center found the flow of Mexican immigrants between the U.S. and Mexico has shrunk.
Between 2009 and 2014, 870,000 Mexicans crossed the border into the U.S., Pew reports. However, more than a million packed their bags and voluntarily headed back to Mexico.

There has been some political pushback from the Trump Campaign saying the report is "probably biased" in favor of illegal immigration – a claim that Mark Lopez, head of Hispanic Trends for the Pew Center calls ridiculous.
"We are a non partisan, non advocacy organization," Lopez said. "We are not advocating for any policy change."

Lopez said the Pew report found that the biggest reason cited for leaving the U.S. to go back to Mexico is reunification of family.