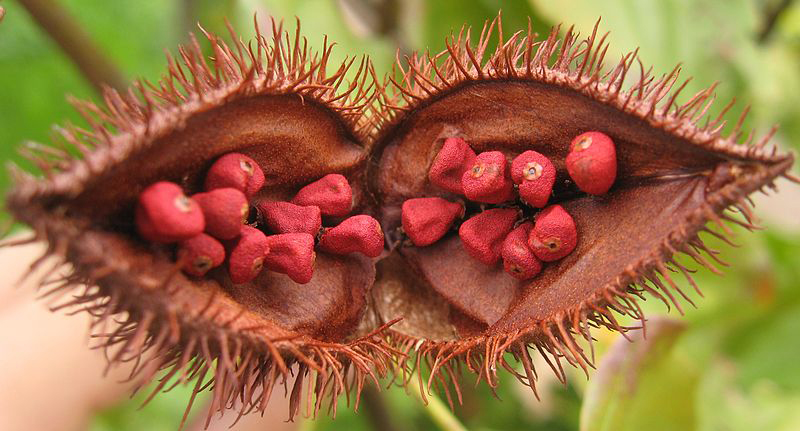 Open fruit of Bixa orellana, showing the seeds from which annatto is extracted.

Leonardo Ré-Jorge, Wikimedia Commons
Listen:
University of Arizona researchers are studying a natural food additive for skin cancer prevention.
Bixin is a bright reddish-orange compound found in annatto, a condiment and food coloring derived from seeds of the achiote fruit. Annatto is a common ingredient in Latin American cooking.
UA College of Pharmacy scientists discovered that the compound prevents the formation of cancer cells and skin damage from ultraviolet rays in mice.
Pharmacy Associate Professor Georg Wondrak's research focuses on small molecules, often in edible plants, that can prevent skin cancer. He works with professor Donna Zhang to determine if the compounds have cancer-preventive properties.
Wondrak said his discovery prevents UV skin damage from the inside out by inducing cells to make protective antioxidants to prevent cancer cells from forming.
The scientists will next test their research in humans. Because annatto is approved by the Food and Drug Administration as a safe food additive, its use in clinical trials is expected to require fewer rounds of testing, the researchers said.
The Arizona Science Desk is a collaboration of public broadcasting entities in the state, including Arizona Public Media.