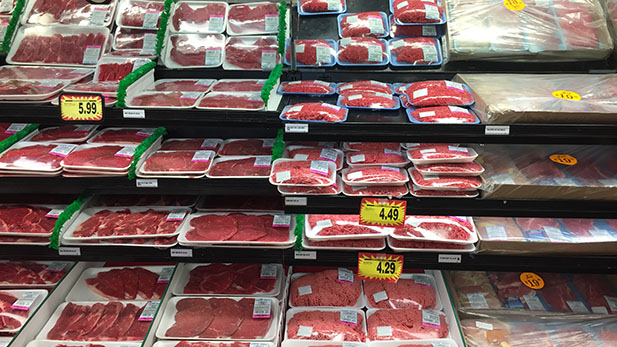 Arizona Public Media
The quarterly Market Basket report from the Arizona Farm Bureau showed grocery bills fell 4 percent in the second quarter from the first three months of the year.
"Cheese and eggs are the biggest and largest price decreases," said Peggy Jo Goodfellow with the Arizona Farm Bureau.
Milk and other diary items also declined in price. The price of chicken and ground chuck rose in the second quarter.
Goodfellow said the price decreases in dairy are due in part to dropping fuel prices.