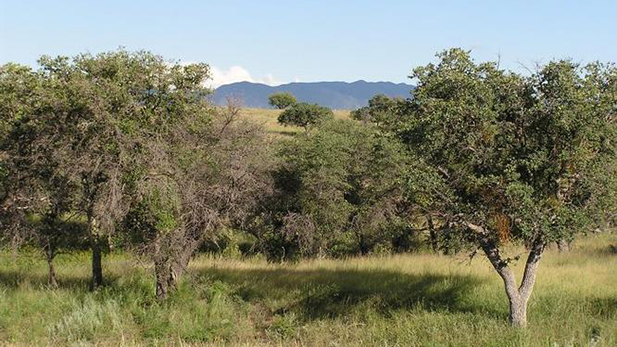 Story by Bryn Bailer
Law enforcement agencies and fire departments in Santa Cruz County and along the border frequently work together. But they can't always communicate with each other, because more than 80 percent of their service area has "dead spots" unreachable by their shared radio channel.
"Santa Cruz County has a longstanding history of communication problems based on the terrain we have," said Santa Cruz County Emergency Services Director Ray Sayre.
"We have rolling hills and it's difficult to get coverage in the shadow areas," he added. "Can't hear you. Can't see you."
Sayre said the equipment upgrades will cost $330,000, which will be covered by two already approved grants. After federally mandated environmental and historic preservation reviews are completed, construction will begin in 2017.
For now, radio transmissions are frequently garbled in low-lying areas along Interstate 19, said Al Flores, a battalion chief in the Rio Rico Medical and Fire District. Other trouble spots are in Nogales, Rio Rico and Tubac.
"Without communication you're basically playing hide and go seek," he said. "Nobody knows where anybody's at."
The Arizona Interagency Radio System – commonly known as AIRS – is operated by the Arizona Department of Public Safety. In theory, it enables departments that work on different radio frequencies to all talk together.
Two Homeland Security grants will enable the county to add or upgrade three radio-signal repeater sites for a shared emergency services channel, and connect them via microwave linkages.
"We need more repeaters, higher towers that can actually be seen from over the hills," Flores said. "Technology for this is always changing."
Currently, firefighters, customs agents, highway patrol officers and others have to call their separate dispatch centers to relay information, or lend each other matching radios, or communicate face-to-face. None of those tactics is easy at a large wildfire or other chaotic emergency scene.
"The public in Santa Cruz County deserves the same quality of dispatch as the rest of the state – and anywhere in the country," said Rio Rico Medical and Fire District Chief Les Caid.