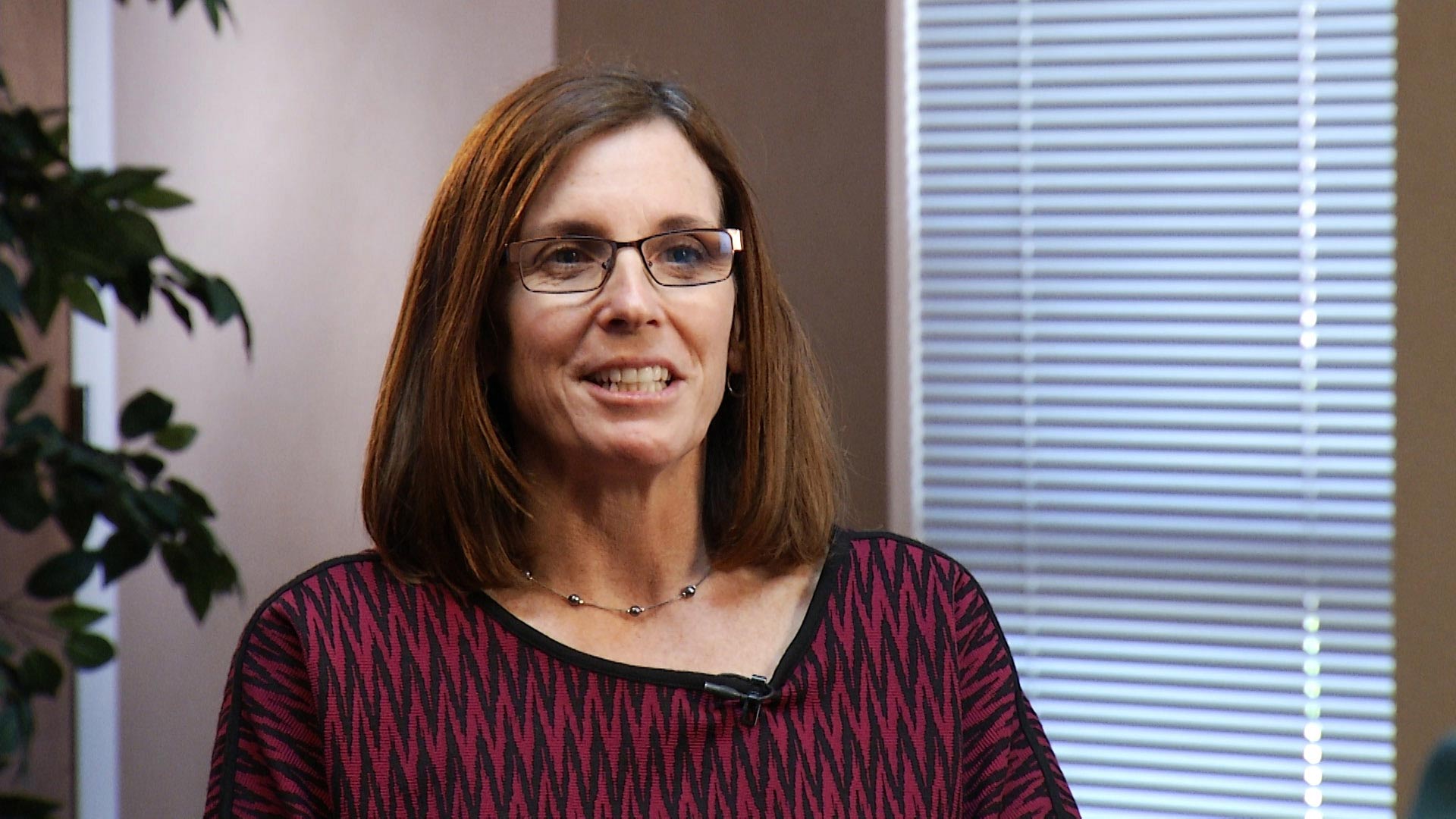 U.S. Representative Martha McSally spoke with Arizona Public Media Feb. 24, 2017.
Steve Riggs, AZPM
U.S. Rep. Martha McSally was back in Southern Arizona last week during a congressional recess. On a trip that included a public town hall and private meetings with constituents, the congresswoman sat down for an interview with Arizona Public Media to discuss town halls, immigration policy reform and health care.
An excerpt of the conversation:
On holding a town hall during a divisive time in politics, when many representatives are hearing from angry constituents:
"I decided, 'Let's go for it,'" when the editor of the Green Valley News and Sahuarita Sun invited her.
"If this is something that individuals feel that they want to have this kind of engagement, although we were aware there was probably going to be some hostility, I've been through a lot of hostile things in my life, and I don't back away from hostility, so I decided let's go ahead and make it happen."
On immigration, specifically undocumented people already living in the country:
"Nobody wants those who have committed violent crimes out on our streets to be able to roam freely. That's something that should be an area of agreement," McSally said. "We've got to have a bipartisan solution moving forward that doesn't incentivize future illegal activity, that's fair and pragmatic, and fair to those who came here legally, but also upholds the rule of law."
On her role in crafting immigration reform:
"Behind the scenes in discussion with my colleagues on both sides of the aisle, with administration officials that we've already had, there are many of us committed to solving this problem," she said. "As a legislator, we've got to work together to see where we can find some common ground to address these real issues and concerns moving forward."
On replacing the Affordable Care Act:
A replacement health care system won't come overnight, she said.
"That is not in the drafts of the plan, and people like me have been advocating for about a three-year transition so that we can provide some stability and continuity going forward."
The repeal and replacement of the Affordable Care Act will happen in three parts, she said. First, a congressional vote will decide whether to end some of the financial requirements, such as a penalty for not buying insurance. Second, the secretary of Health and Human Services will begin reforms that do not require a vote of Congress. Third, Congress will draft and vote on a new health care model.