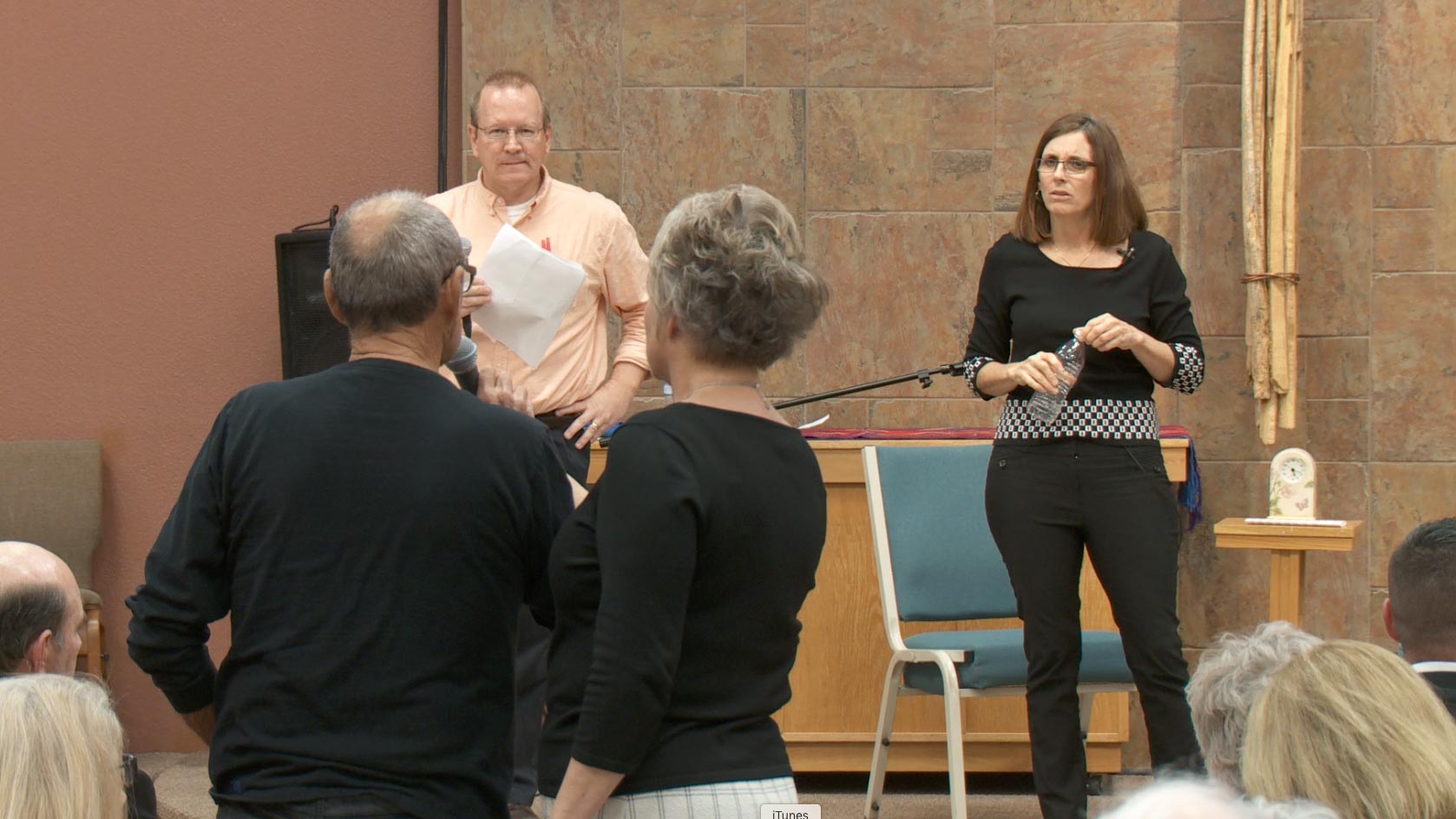 U.S. Rep. Martha McSally (right) and town hall moderator Dan Shearer (left) listen to an audience member's question, Feb. 23, 2017.
Nate Huffman, AZPM
House Speaker Paul Ryan wants you to donate money to Rep. Martha McSally's re-election campaign.
Last week the campaign sent out a fundraising message from Ryan, the latest in a string of emails. The early activity is not a surprise to many analysts.
"The fundraising cycle is now year-round given maybe a two-month reprieve in maybe November and December each year," said Sam Stone, a Republican strategist in Phoenix.
The email from the McSally campaign does not mention specific issues, like McSally's vote to repeal the Affordable Care Act. That vote brought a flood of TV ads in the district.

The ads both praised and condemned McSally's actions, but the ads may not be benefitting either side.
"Voters are absolutely sick of (TV ads), and I think it is a mistake," said Stone. "I don't think you are helping anybody by doing that right now."
Early ads are a problem for a candidate, said Stone. He thinks last year's presidential election showed that.
"Voters weren't being swayed by anybody's advertising. They were pretty much decided from the start, and then everyone who wasn't seemed to get their information from social media."
The race for Arizona's 2nd Congressional District is considered one of the most competitive in the country.
The national Democratic Party has already declared the district a "top target."