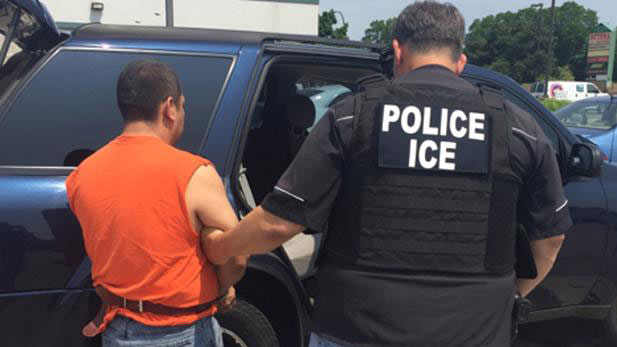 An ICE arrest.

Immigration and Customs Enforcement
Immigration arrests in the U.S. are up 40 percent from this same time last year, according to Homeland Security data.
In Arizona, immigration arrests mirror the national statistics, up by around 40 percent. While immigration arrests at the border are down, the general increase reflects arrests taking place in communities away from the border.
The concern, said the Rev. Robin Hoover of the Tucson nonprofit Migrant Status, is that those who have no other criminal record other than crossing the border illegally are being deported as well. Immigration officers are now targeting areas where immigrants used to feel safe, he said.
"It's obvious, they are going after the easy ones to acquire. They've been lining up in schools and churches and courtrooms and other kinds of places," Hoover said.
"It's like, 'This is where these people are going to be located, so let's just go there.' So they have basically abandoned their protocols of previous decades, even."
Arizona immigration officials were not available to comment, but did release a statement saying they are following the new Trump administration's guidelines.