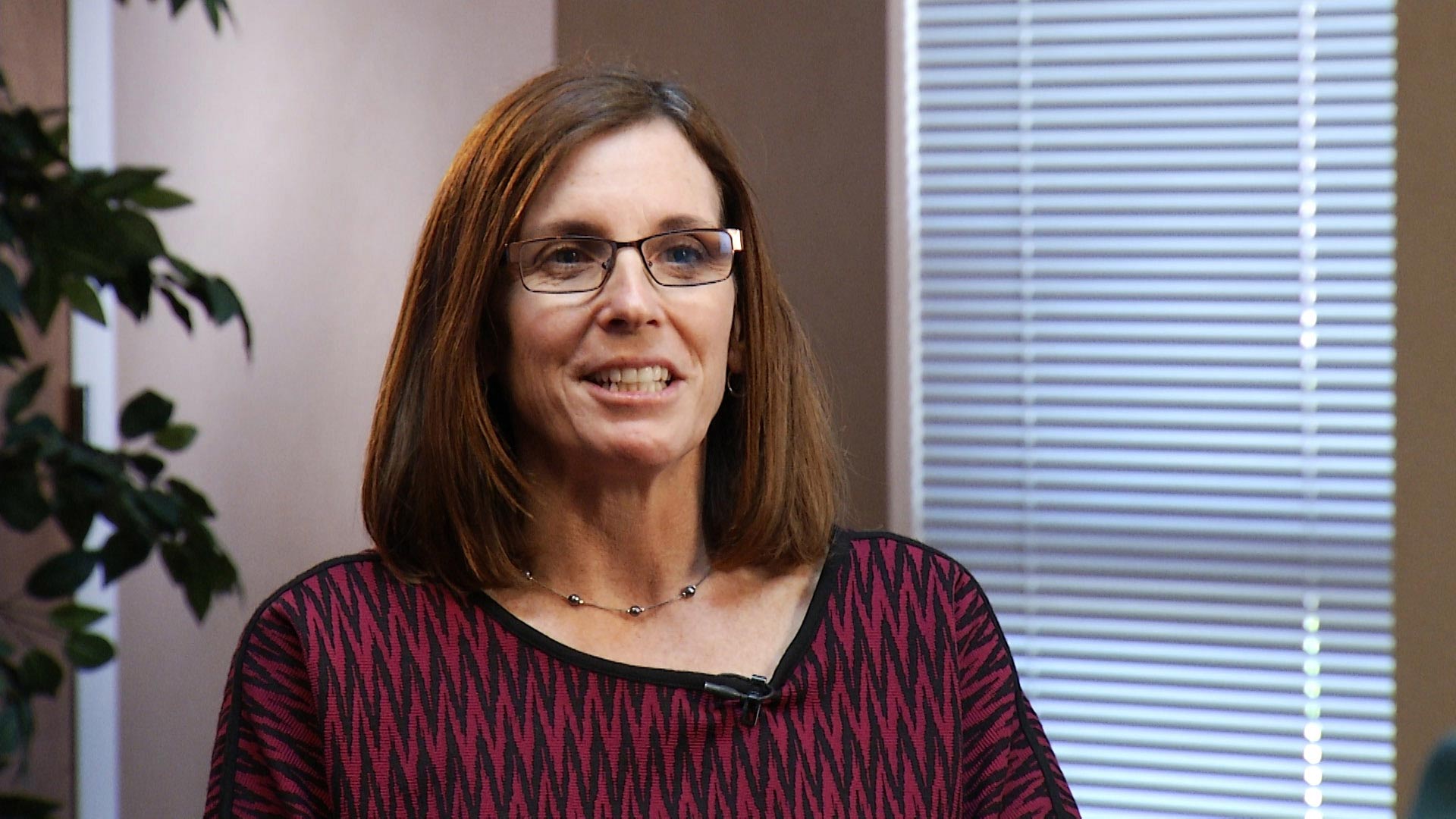 U.S. Representative Martha McSally spoke with Arizona Public Media Feb. 24, 2017.
Steve Riggs, AZPM
Congresswoman Martha McSally is poised to get out of the 2nd Congressional District race.
The U.S. representative reportedly told other members of Arizona's Republican congressional delegation that she is going to run for the U.S. Senate.
The rumor of the announcement first came up on Twitter Monday night. Rep. David Schweikert was in the meeting and confirmed it to the Associated Press.
"She said she's in for Senate," said Schweikert, according to the AP.
McSally's congressional and campaign offices are not commenting.
The Federal Election Commission website does not show any paperwork indicating McSally is getting out of the race for Arizona's 2nd Congressional District.
Republican strategists told Arizona Public Media they expect an announcement by the end of the week.
Kelli Ward is currently the most recognized Republican in the race, following Sen. Jeff Flake's announcement he will not be running for re-election.
Rep. Kyrsten Sinema is the top Democrat in the race.
A new poll from Republican consulting firm Higher Ground has Ward trailing Sinema 34-27, with 39 percent undecided.