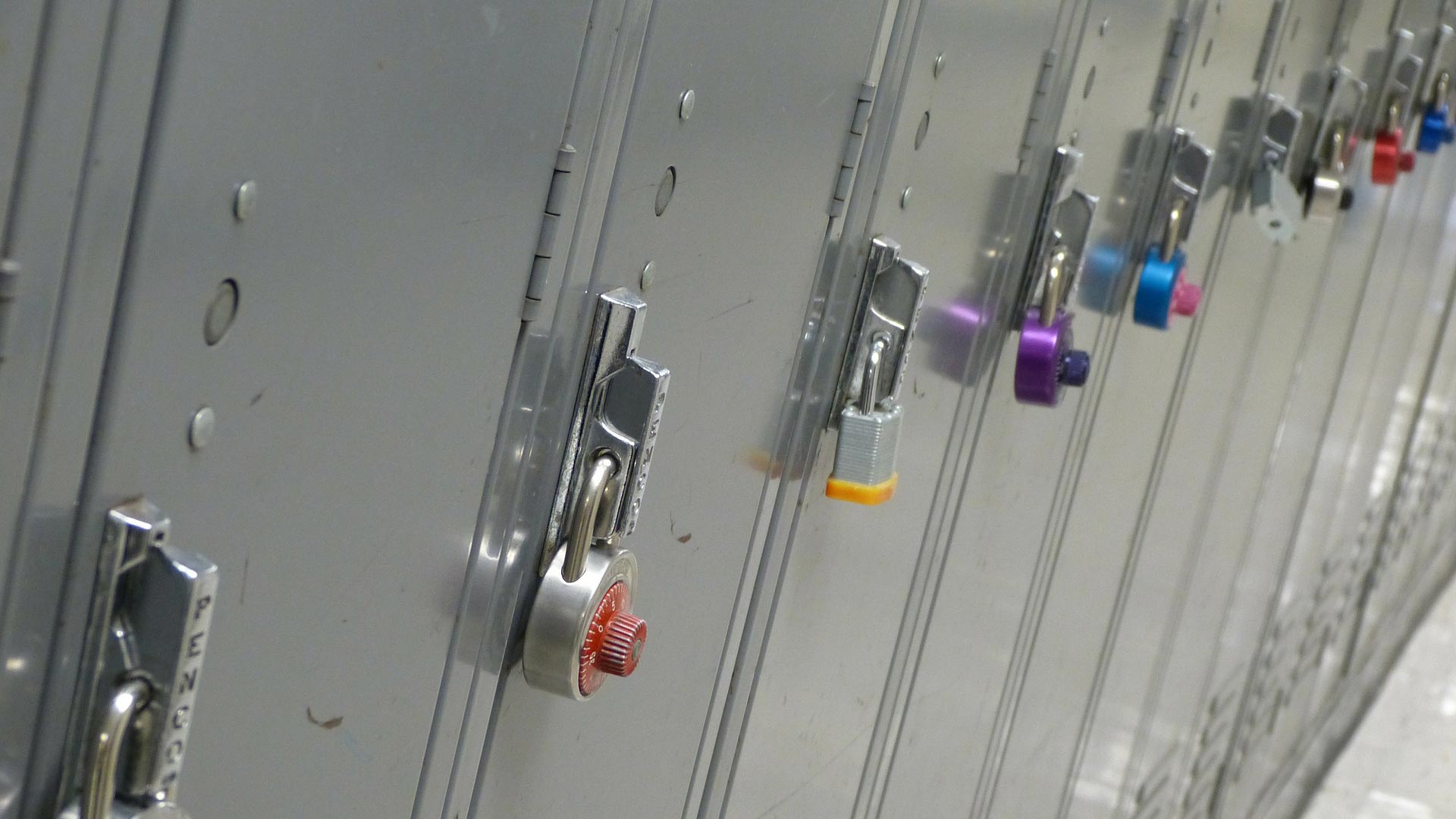 A line of lockers at a high school.
The local chapter of the National Alliance on Mental Illness (NAMI) is launching an effort to create a statewide mental health education program.
The group aims to address a gap in health education, says NAMI Southern Arizona director Clarke Romans. Currently, there are no standards for mental health education in the state's schools. Each school district can decide for itself whether and how to cover mental illness in health classes.
Romans says changing that is essential to fight the stigma associated with mental illness.
"We aren't born with stigma, we learn it," he said. "So we need to begin to educate individuals at a much younger age."
A planning grant has now put NAMI Southern Arizona at the helm of an initiative to bring mental health education to all Arizona schools. Funding for that grant is from the David and Lura Lovell Foundation, which also supports mental health reporting at Arizona Public Media.
Clarke said the grant will enable NAMI to assess options for a large-scale mental health education program and recommend a course of action. The organization's next step is to seek community partners for that process.