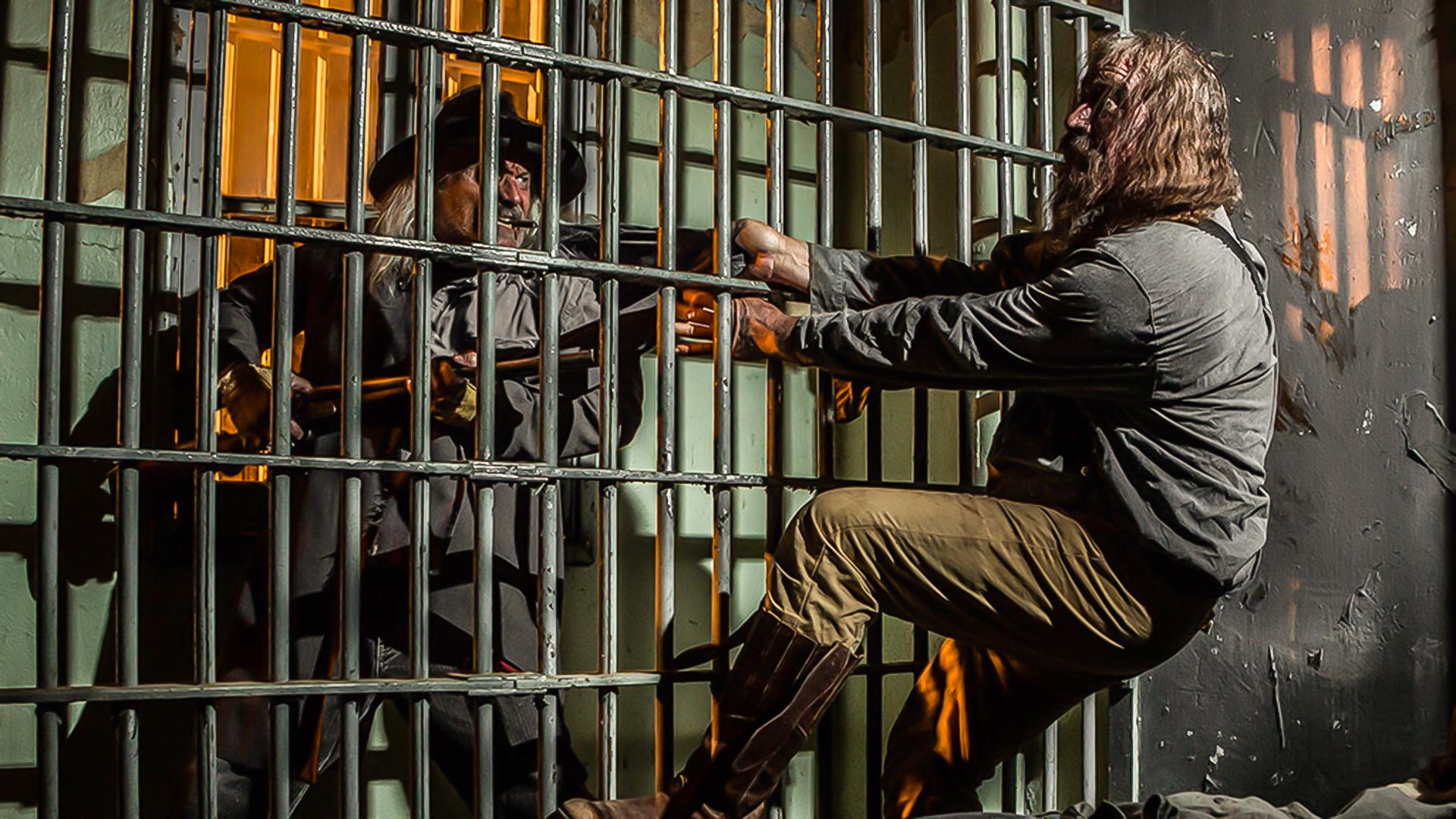 An image from the promotional materials of the Haunted Jail at Globe.
Courtesy Haunted Jail at Globe
Visitors and workers at a Gila County Jail facility say you can routinely hear the voices, footsteps and movements of inmates. The only problem? It's been closed since 1981.
"Second week into the build, I was using my air compressor, and three times we had turned the compressor completely off and within 10 minutes it came on by itself," said George Nelson, producer for the Haunted Jail at Globe, the name of the attraction in Globe, Arizona.
The original jailhouse opened its doors in 1910, and this is the first time it is being used as a haunted attraction.
Nelson has been in the entertainment industry for 26 years as a stunt man, actor and show producer. Working alongside Nelson is art director Sid Kramer. Throughout the beginning stages of construction, Nelson said it was Kramer who wanted to keep the jail house in its natural state as much as possible.

"We're playing off the history of Globe, the history of this haunted jail. It's got some crazy stories about this jail — the natural aesthetics of the building and the beautiful red brick and the stone and these eerie power lines. It's just creepy as heck," Nelson said.
The haunted attraction opened in late September and runs through October. It opens at 6 p.m. Thursday through Saturday and costs $16.