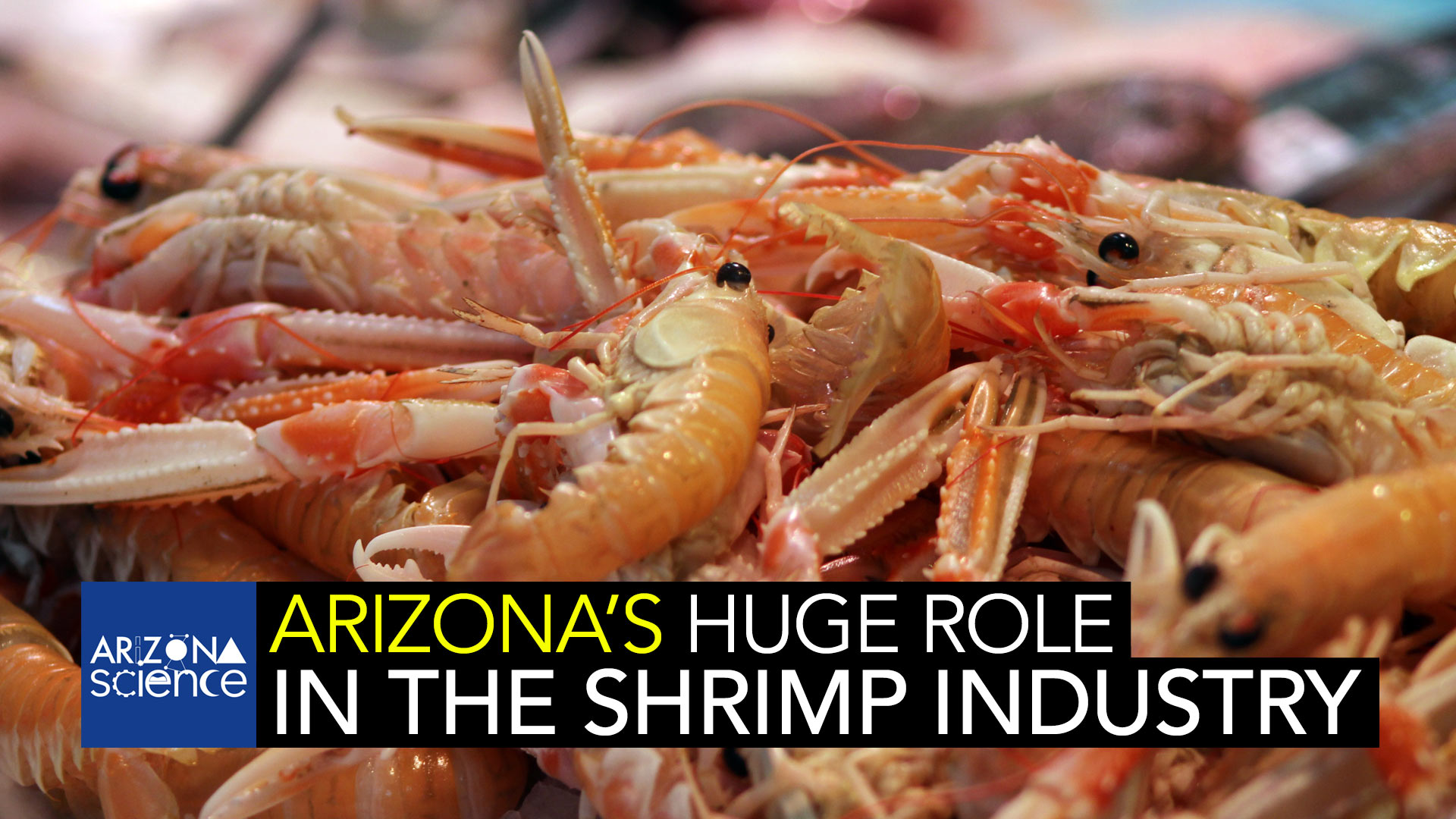 Most people don't think Arizona when they think shrimp. But the research being done in our desert state is a critical part of the worldwide shrimp industry.
You might think Arizona an odd location for a shrimp lab that the $40 Billion dollar world wide industry depends on but the UA is home to a world renowned lab that provides a safe food supply. The lab works with commercial shrimp farmers and research institutions around the world to diagnose infectious diseases. Clients pay for these services to maintain the biosecurity of their product and the financial security of the industry. The lab is the only one in North America certified to do the work on a domestic and international basis. The facility is located in the desert to limit the risk of contamination which would be much higher near coastal waters.
One disease in particular – EMS or early mortality syndrome is big and killing a lot of shrimp on farms in Asia and Latin America and could potentially be devastating to the industry. In July, the disease was detected for the first time in Texas. The research work was carried out at the UA's Aquaculture Pathology Lab.
In this episode:
Arun Dhar, Director of the UA's Aquaculture Pathology Lab
Tim Swindle, Ph.D., Director and Head of the UA's Lunar and Planetary Lab