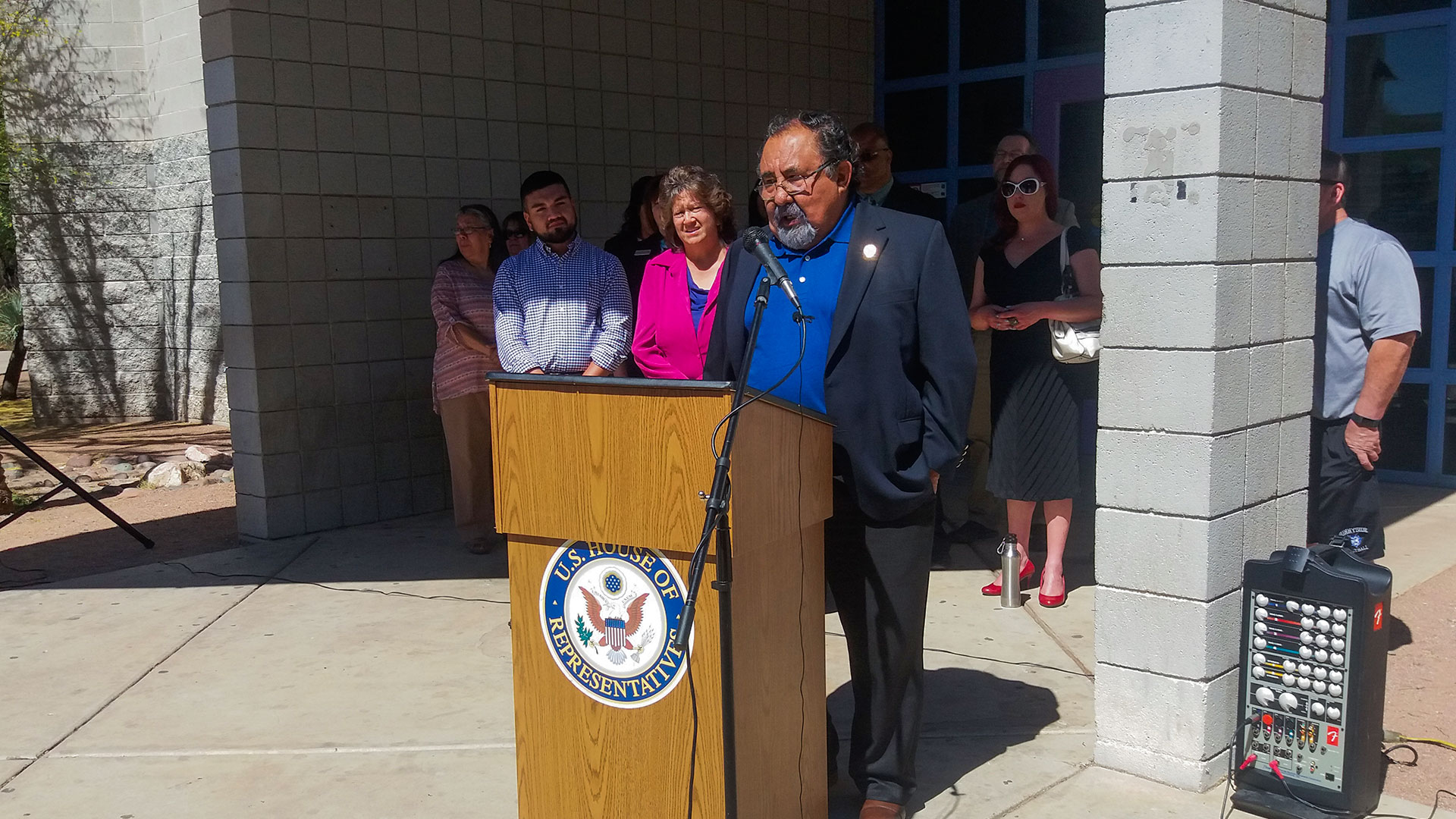 U.S. Rep. Raúl Grijalva speaks in front of El Pueblo Library in Tucson in support of funding for public libraries, facing cuts under a proposal from President Donald Trump.
Michael Hernandez
The Washington Times newspaper was the first to report that U.S. Rep. Raul Grijalva's office made a $48,000 payout to a female staffer who quit after three months on the job.
She reportedly accused Grijalva of creating a hostile work environment and being frequently intoxicated.
In a statement from his office, Grijalva said he agreed to the payout on the advice of the House Employment Counsel.
Both parties signed a nondisclosure agreement. As a result, staff in Grijalva's office said neither they nor the congressman could comment on the accusations or the settlement.
Grijalva is also demanding an apology from the newspaper.
He said the Washington Times originally contacted him about sexual harassment claims, and when that turned out to be false, they ran what he called a "misleading" article to try and tie him to sexual harassment claims against others.
The money for the payout came from Grijalva's committee. He is the ranking member of the House Natural Resources Committee.