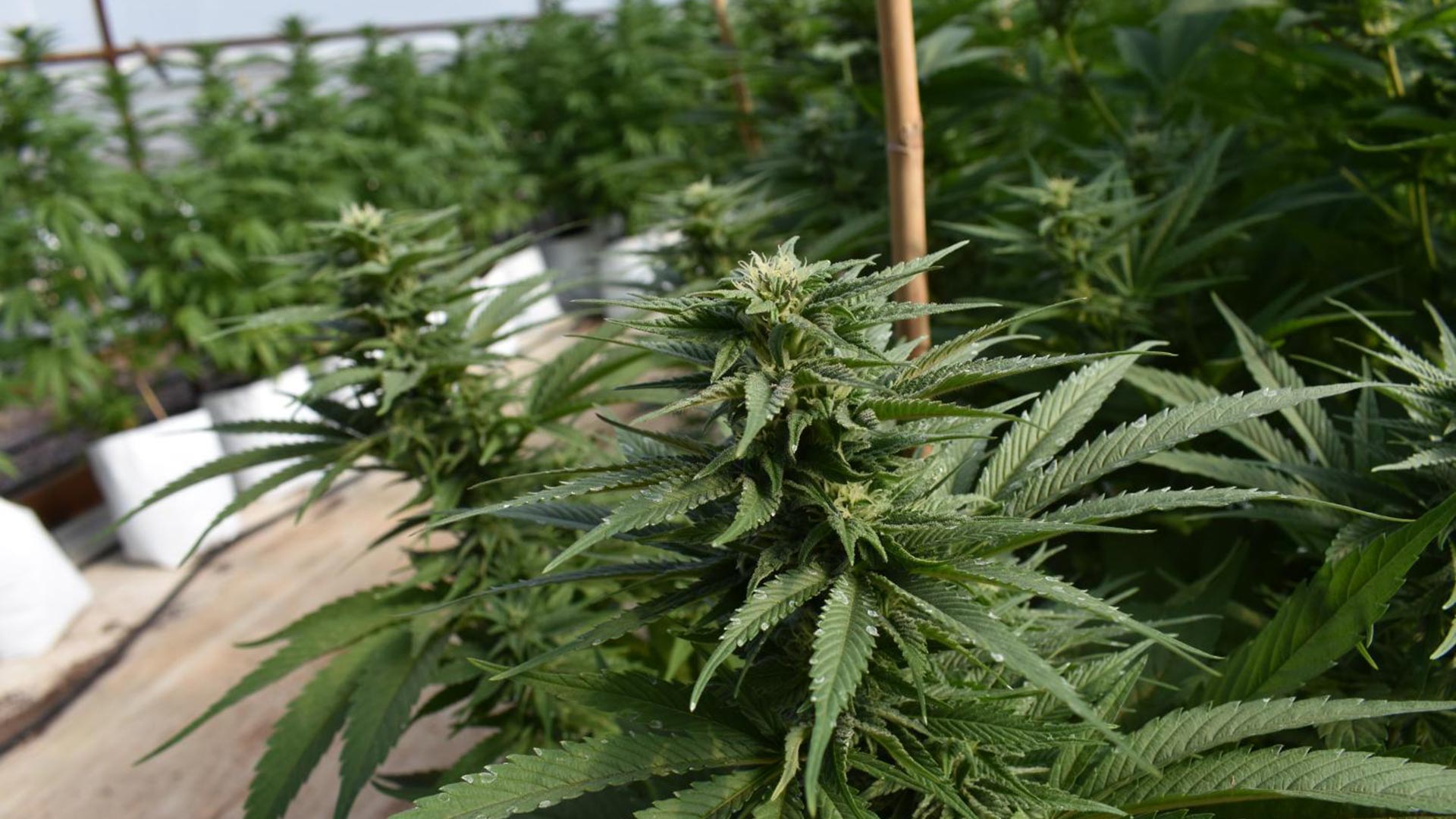 Elephant Head Farm, in Amado, Arizona, grows organic marijuana, like this plant, for processing into medical marijuana vapor fluids and pills.
Michel Marizco, Fronteras Desk
Before Thursday morning, Gordon Hamilton was already walking a tenuous line with his organic pot farm in Southern Arizona.
His Elephant Head greenhouse plantation sits at the foot of sweeping mountains just off Interstate 19 in Amado. Just south is a U.S. Border Patrol highway checkpoint and yards away from his operation, a steel Border Patrol surveillance tower.
"You don't want to be south of the checkpoint because their protocol requires them to seize anything that they come across," he said.
Apart from that, Hamilton hasn't faced much obstruction for his business. His 40 employees turn out about 50 pounds of marijuana products a week.
But then U.S. Attorney General Jeff Sessions announced that prosecutors are now free to enforce federal marijuana laws, even if local rules allow for its sale. All this has created turmoil in Arizona's $360 million medical marijuana industry.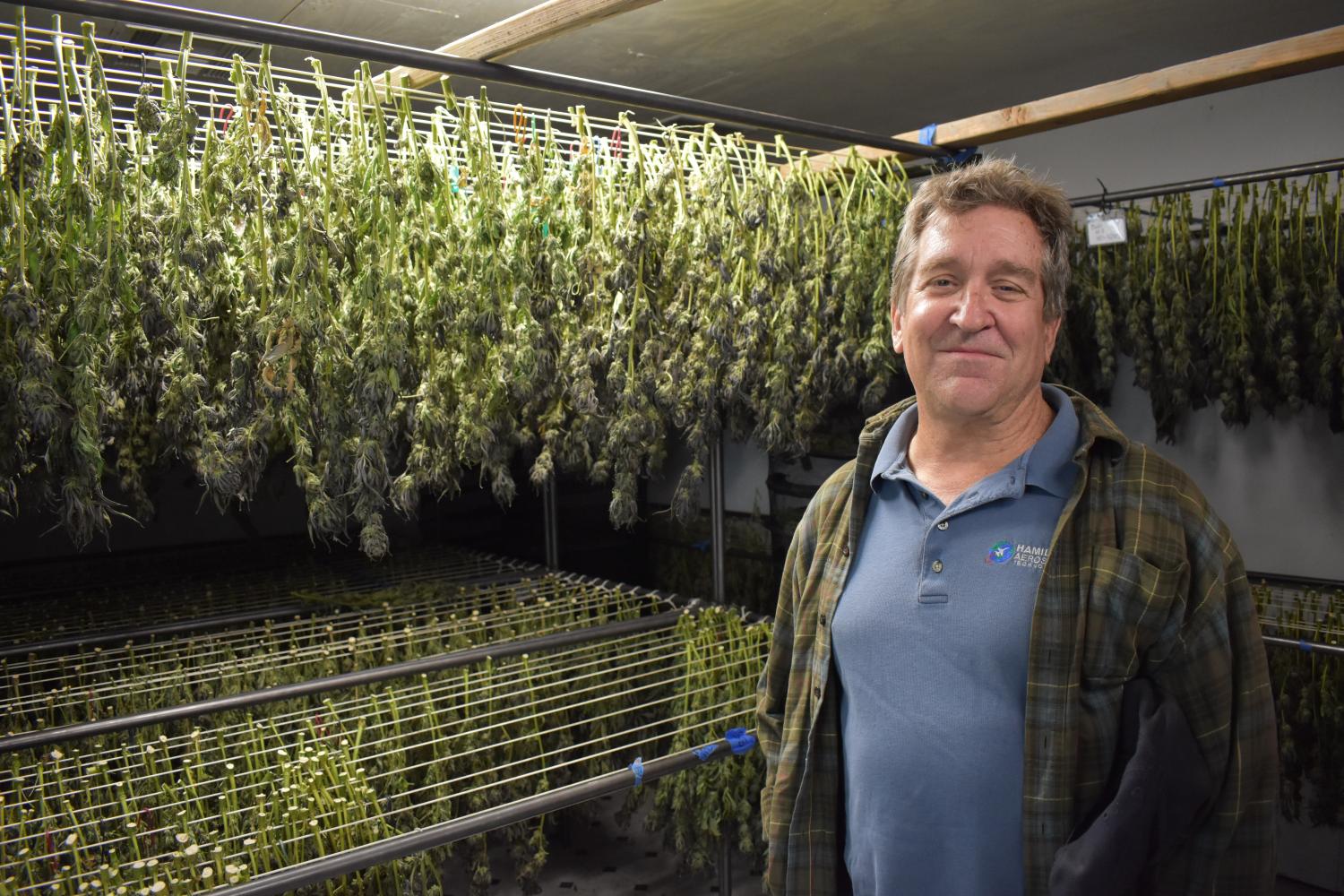 VIEW LARGER Gordon Hamilton owns Elephant Head Farm marijuana grow operation in Amado, Arizona.

Michel Marizco, Fronteras Desk
The U.S. Attorney's Office for Arizona said federal prosecutors here are still reviewing the new guidelines and expect to have established how they will handle marijuana laws by the end of this week.
The industry in Arizona was poised to grow, said Mikel Weisser, executive director for the National Organization for the Reform of Marijuana Laws (NORML) in Arizona.
"It's not like we're selling skateboards here. It's more like providing people with insulin. We're not creating fun times. We're helping people deal with various miseries," he said.
Meanwhile, businesspeople like Hamilton today are walking an even finer line than usual.
"Well, two things can happen," Hamilton said. "The federal government can come in and ban it, or the federal government can come in and legalize it and then all the big players are going to come in."