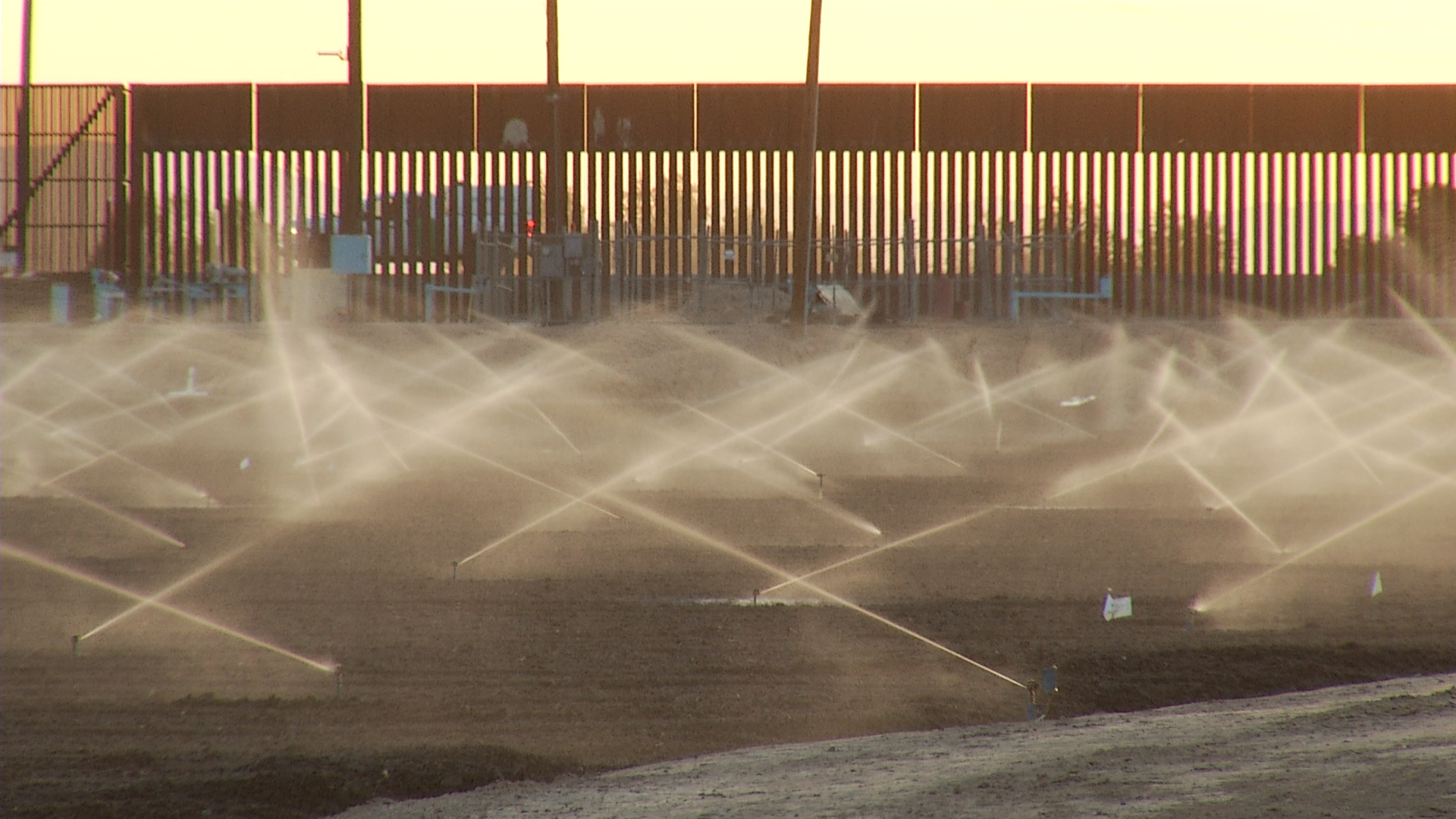 Watering at a Yuma farm, 2014.
AZPM Staff
Dozens of residents and farmers in Yuma told lawmakers Friday that they face one existential threat: the Central Arizona Project, or CAP, which provides water from the Colorado River to Maricopa, Pinal and Pima Counties.
"We have a target on our back," said Jim Cuming, a retired farmer and president of the Yuma County Water Users' Association. "We need to get that target off our back by saying, 'You cannot transfer that water off of that land.'"
Cuming and more than 50 other Yuma residents addressed two Republican state lawmakers, Gail Griffin and Russell Bowers, who have introduced legislation to loosen requirements in some arid counties that make developers prove a 100-year supply of water.
Yuma residents are more concerned about what's not included in the bills: restrictions on CAP's power.
They say CAP is interested in taking water rights from Yuma farms to fuel growth in Central Arizona. The Central Arizona Groundwater Replenishment District, which falls under the auspices of CAP, is currently in the midst of a $34 million purchase of Mohave County land, a move that is seen as a water grab. Yuma residents fear they'll be next.
In response, CAP said it appreciated the discussion, and provided this statement via email: "While it is difficult to hear the negative and misleading statements made by some at today's Yuma public hearing, much of what was communicated was based on inaccurate information. We have been, and continue to remain, respectful of the process and look forward to debating water policy in a more inclusive, comprehensive manner."
CAP is at the end of the line for Colorado River water rights, meaning, when a shortage is declared, CAP's users in Central Arizona will lose water first.