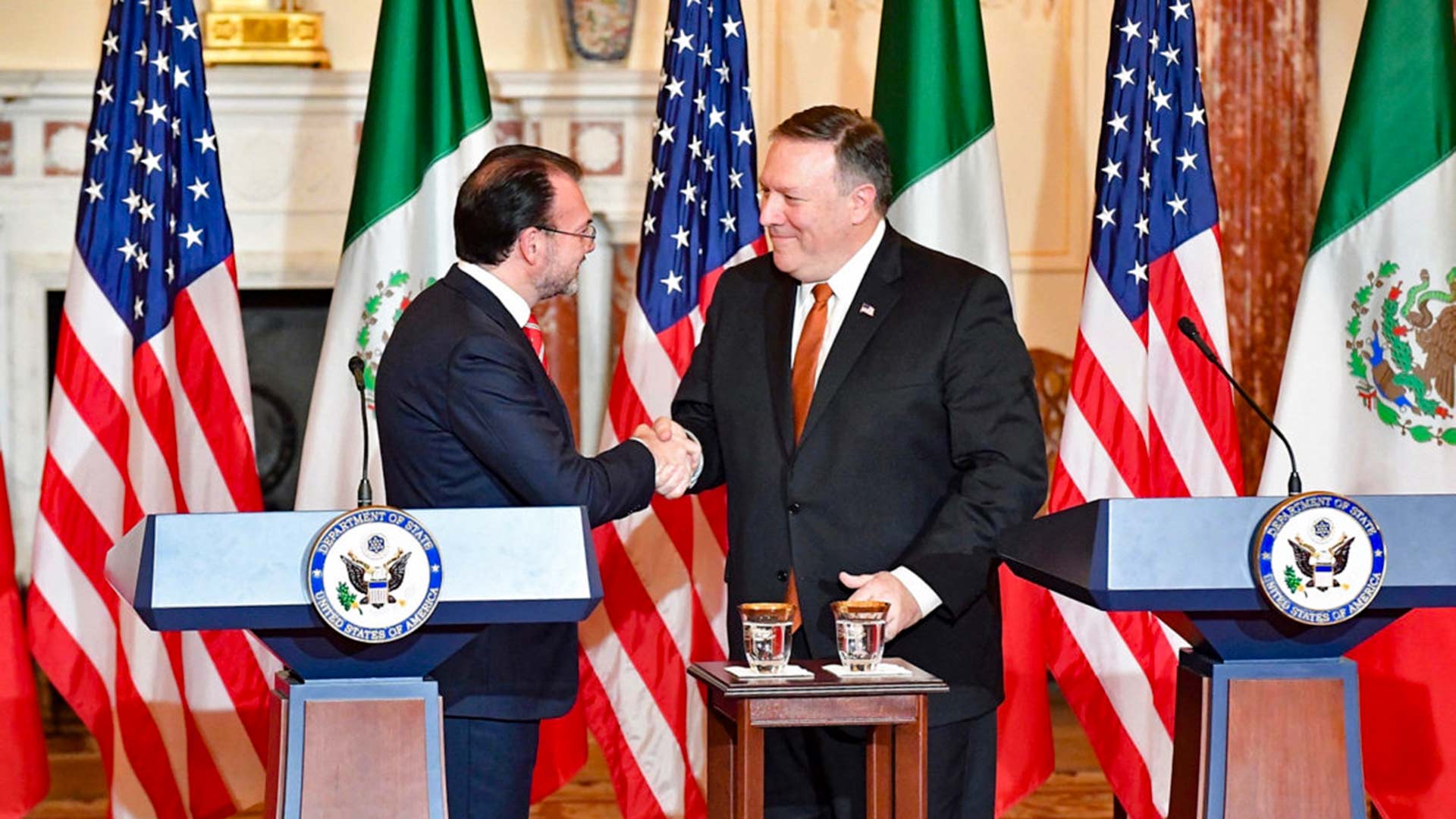 Mexican Foreign Secretary Luis Videgaray, left, and U.S. Secretary of State Mike Pompeo.

Courtesy U.S. Embassy and Consulates in Mexico
Despite tensions over renegotiating the North American Free Trade Agreement (NAFTA), the business relationship between Mexico and the U.S. continues. A new energy deal promises opportunities for the nuclear field, and Arizona might benefit from it.
Secretary of State Mike Pompeo met with Mexican Foreign Secretary Luis Videgaray in Washington, D.C., as negotiations on trade, immigration and security continue.
"It is not a surprise to anyone that our economic interests are deeply intertwined: Mexico is our second-largest export market third-largest trading partner," Pompeo said.
Both officials announced a new agreement on the use of nuclear energy.
"The signing of the U.S.-Mexico Civil Nuclear Cooperation Agreement further expands our relationship, and will benefit the North American and U.S. suppliers in the nuclear energy industry," Pompeo said.
The agreement would provide Mexico access to clean energy produced in the U.S. or the use of nuclear technology in health and agriculture. The deal still needs to be ratified by the congresses from both countries. And if so, it could represent an opportunity for the Palo Verde Nuclear Generating Station west of Phoenix.