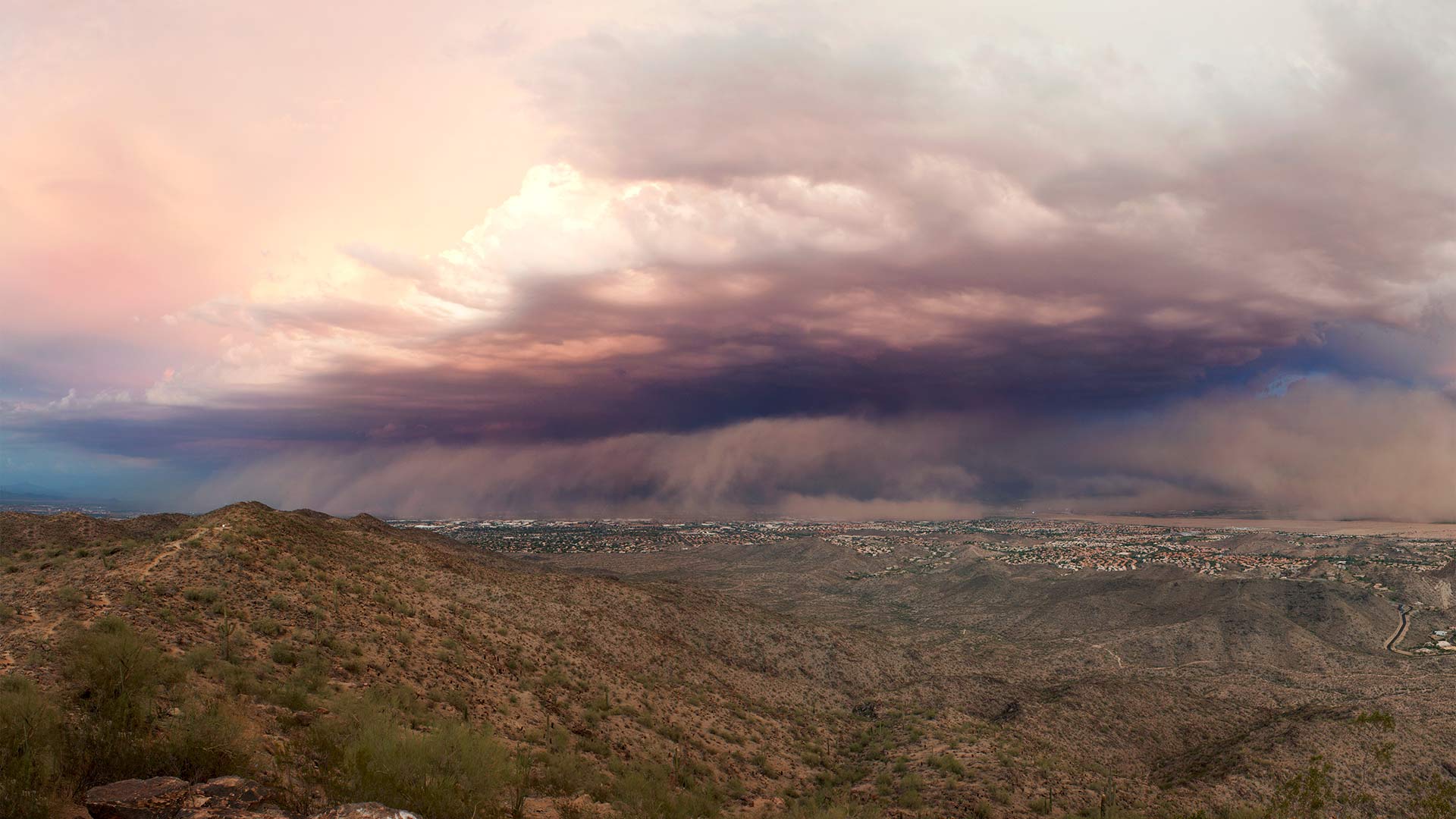 A dust storm closes in on Phoenix, 2011. Adapted from Alan Stark, via Flickr
Arizona-based Sonora Quest Laboratories reports a surge in positive tests for valley fever, suggesting that the respiratory disease is about to spike, for the second time in a year.

Valley fever is an infection caused by fungal spores that's common in the Southwest. Every year it infects thousands of people, and kills more than one hundred.
Dr. John Galgiani, who heads the Banner University Medicine Valley Fever Program, says the test results suggest a wave of valley fever cases is likely.
"Since we can't prevent this, the best thing to do is know when it is active, sort of like influenza. And in this case if a test was positive, the automatic suggestion is that you should then talk to your doctor about what to do about it," Galgiani said.
The positive results come from tests ordered by patients under a new law that allows Arizonans to get blood tests without going through a doctor. Galgiani says it's too early to know whether the valley fever antibody test is a reliable indicator of future cases.
It also affects some species of animals. A vaccine for dogs is in the testing phase at the U of A College of Medicine, and the research could lead to one for humans as well.