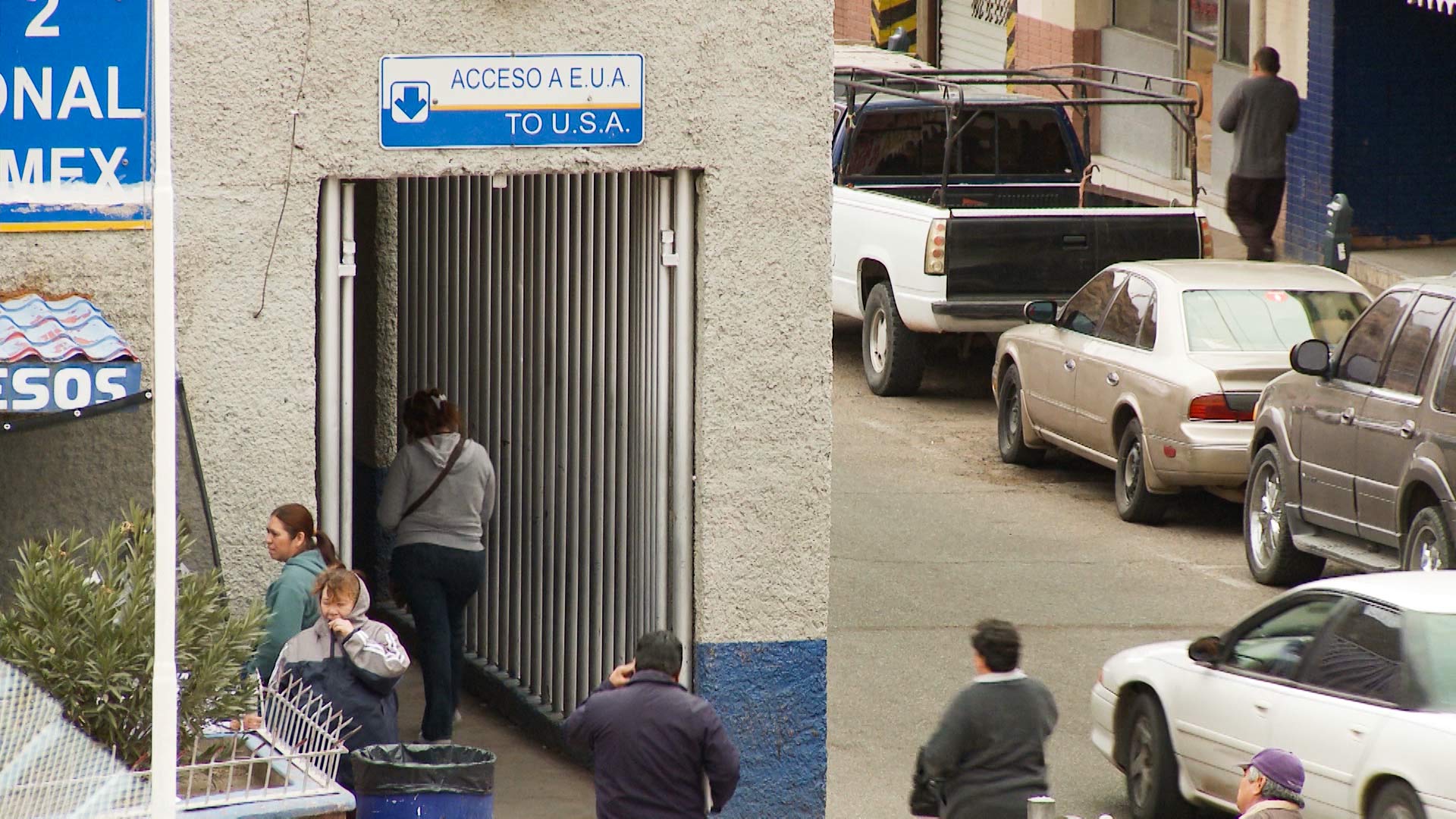 A pedestrian border crossing in Nogales.
AZPM
About 2,000 kids were separated from their families at the border from mid-April through the end of May.
There are three ways kids and adults get separated at the border. The first is if there are concerns about a child's safety. The second is if federal officials can't confirm a child and adult are family. And the third is when a parent will be prosecuted for entering the U.S. illegally.
Prosecutions have spiked since Attorney General Jeff Sessions announced a zero-tolerance policy for illegal border crossings in early April. A Department of Homeland Security spokesman says from April 19 through May 31, 1,995 were separated from 1,940 adults facing prosecution.