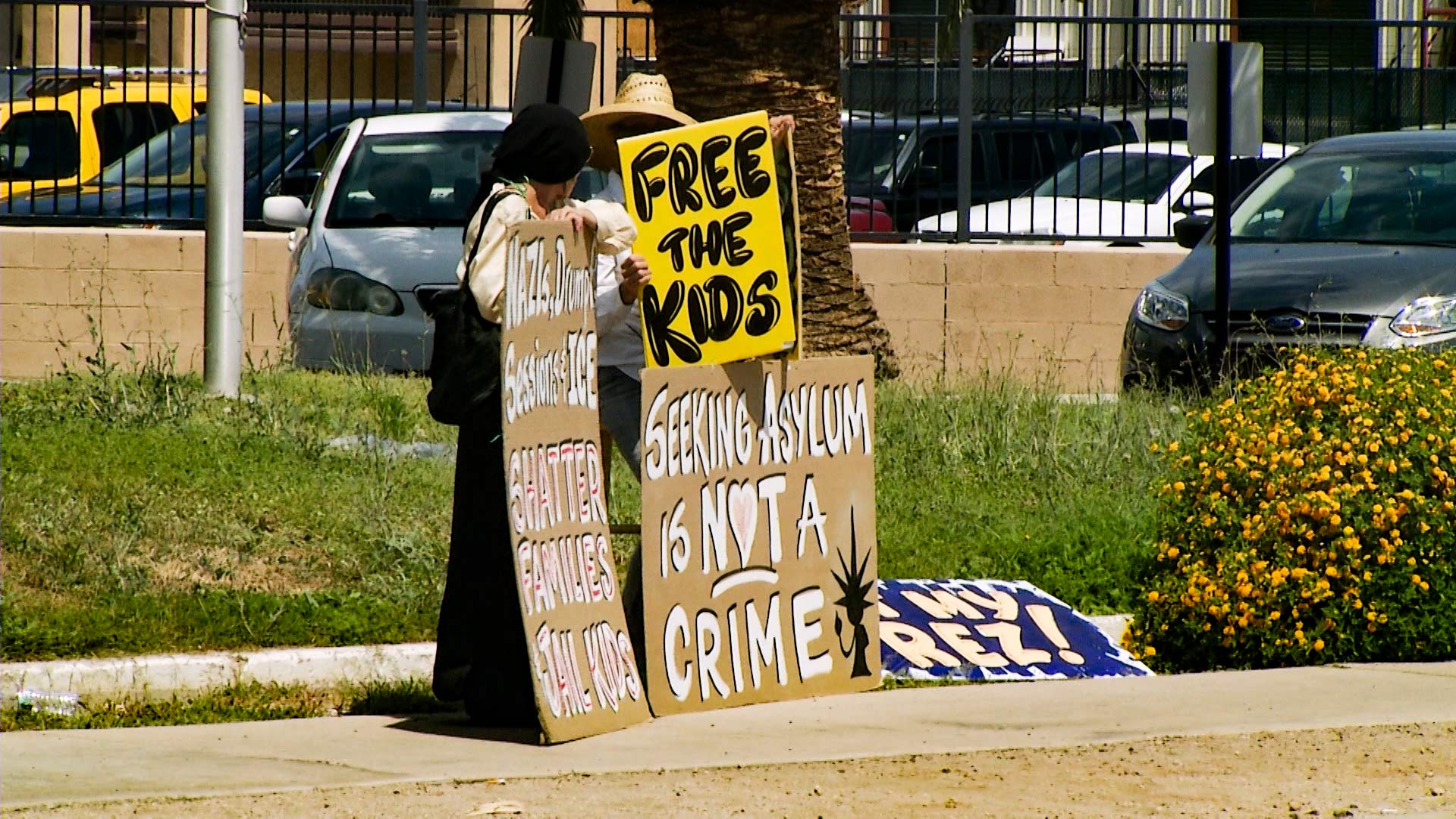 Demonstrators protest the separation if immigrant children from their parents during the visit of First Lady Melania Trump to Tucson, June 28, 2018.
AZPM
PHOENIX — The federal government will reunite by tomorrow's court-ordered deadline about half of the migrant kids under age five who were separated from their parents.
The government spent much of the weekend putting together a list of all migrant children under five who've been separated from their parents. On Monday morning, a Justice Department lawyer told a federal judge in California that 54 of the 96 kids identified will be reunited on Tuesday.
The judge recognized that some reunifications will be more difficult due to issues like the parent having already been deported or released from detention.
The judge asked the American Civil Liberties Union if the government is complying with the court order to reunite kids and parents. A lawyer for the ACLU responded that the government has made significant steps, but could still do more.