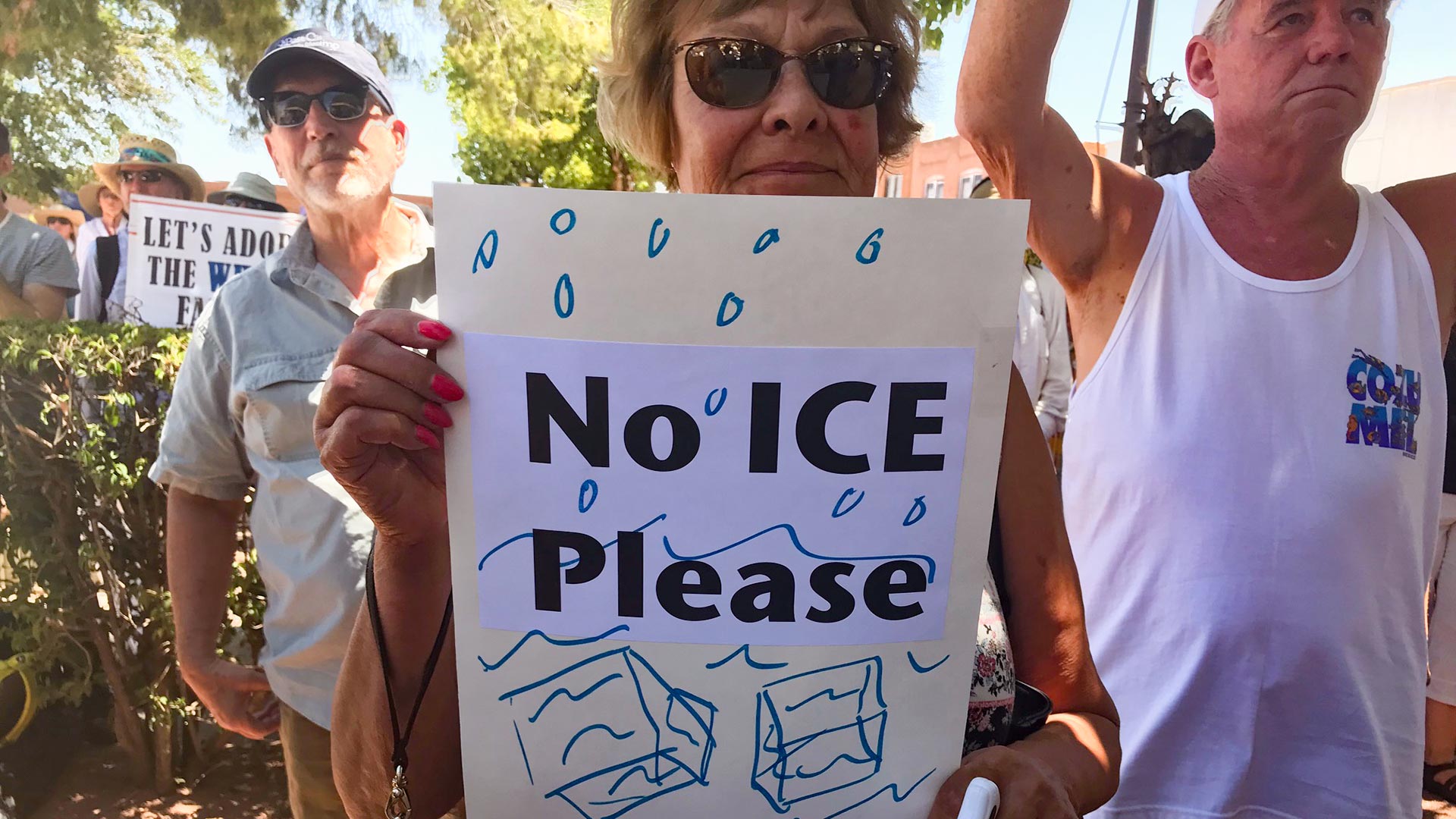 A protester holds a sign at a border demonstration in Nogales, Arizona. (June, 2018)
Nancy Montoya, AZPM
A recent poll indicates candidates who run on a platform calling for abolishing the Immigration and Customs Enforcement Agency (ICE) will get little support from Arizona voters.
The polling firm Data Orbital reached out to over 500 Arizonans by phone and asked if they agreed with the idea of doing away with ICE, in the wake of alleged abuses reported recently. No demographic group favored the idea.
Democrats under age 55 came the closest, but even there only 38 percent agreed with the "Abolish ICE" message. Among Republicans, 80 percent rejected the idea, as did 70 percent of independents.
Overall, for every voter who agreed with abolishing ICE, there was another who was undecided, and five others who opposed the idea.
Even in heavily Democratic Pima County, less than a quarter of the people questioned agreed with abolishing ICE.
The poll results suggest that the breaking up the immigration enforcement agency is not a winning platform for any candidate, regardless of party or location.