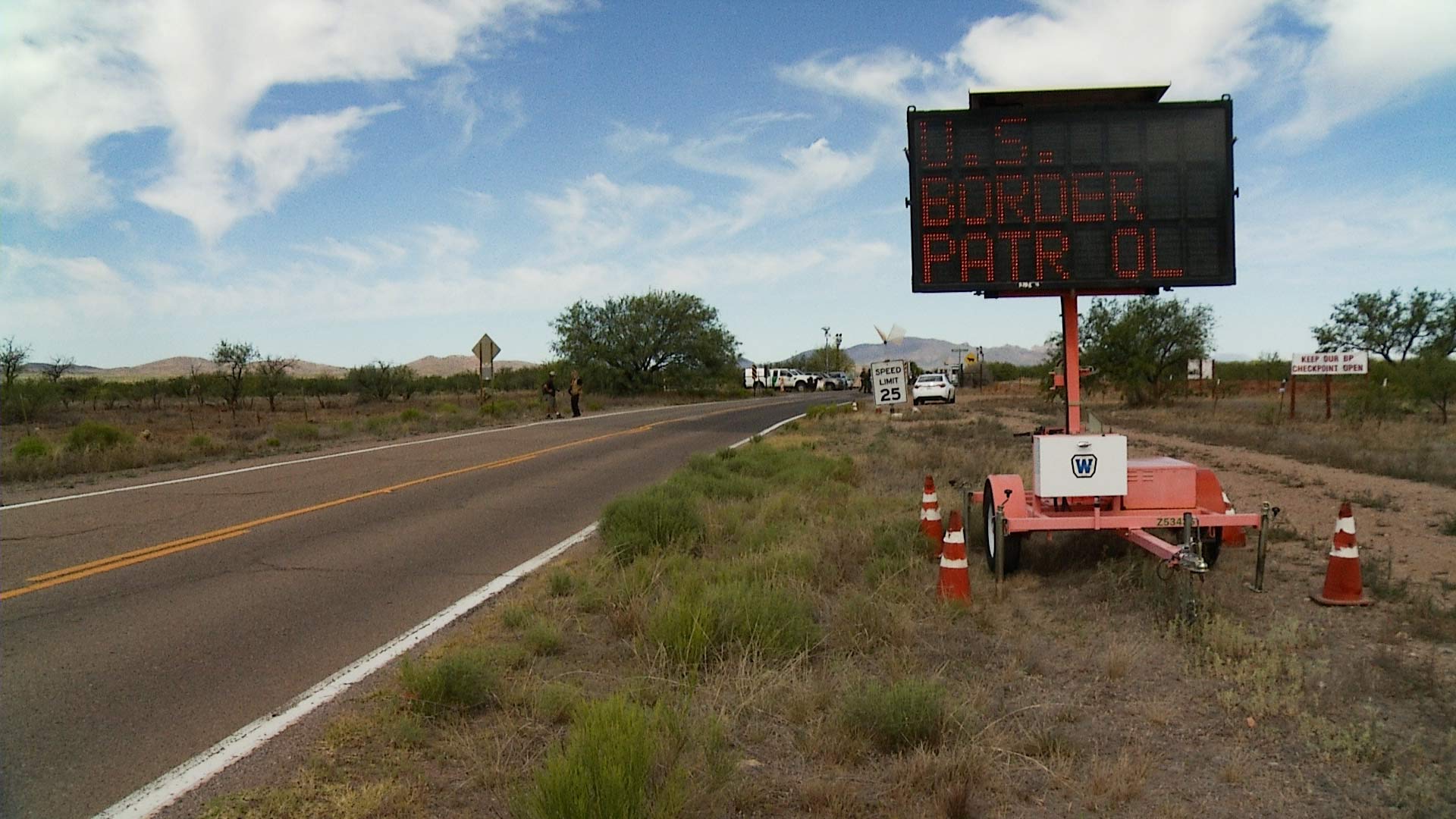 Border Patrol checkpoint near Arivaca, Arizona, 2015.
AZPM
A new review of a Border Patrol checkpoint permit is becoming part of the local debate over federal immigration policy.
Pima County Administrator Chuck Huckelberry has ordered a permit review for the Arivaca Road Border Patrol checkpoint. In addition to complying with traffic safety standards, Huckelberry's memo says the review should evaluate the appropriateness of the checkpoint permit and whether its presence has resulted in any adverse impacts or claims against the county. According to the memo, the permit is subject to renewal each year but hasn't been updated since 2009.
This comes after the Pima County Board of Supervisors declined federal grant funding for border security over the objections of Pima County Sheriff Mark Napier. Napier says this permit review is likely part of the same political stance.  
"The paperwork issue has existed for a long time. So I don't think this is just a paperwork issue, I think it's a broader objection on national immigration policy," Napier said.
Napier says he's troubled by any interference with Border Patrol operations, especially at the Arivaca checkpoint, which he says is a corridor for drug and human trafficking.