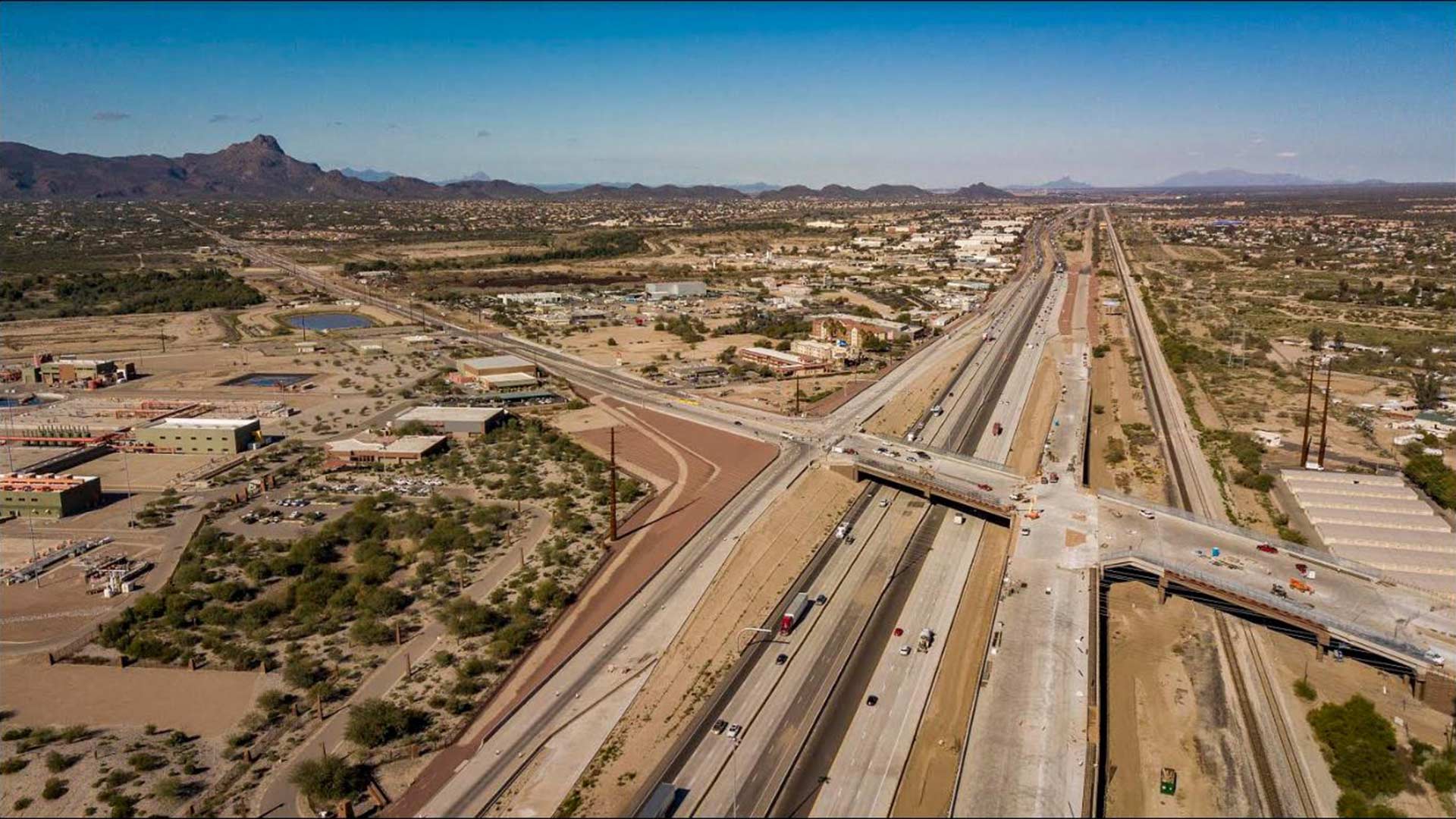 The intersection of Ina Road and Interstate 10 seen in a photo posted on the Arizona Department of Transportation Facebook page, March 14, 2019.
The eastbound and westbound ramps connecting Ina Road to Interstate 10 will be open Tuesday morning.
The Arizona Department of Transportation opened the intersection in Marana last month after nearly two years of construction. ADOT Spokesperson Tom Herrmann said he's excited to announce the ramps are now ready, too.
"On Monday night, in time for Tuesday morning rush, we should have all of the on- and off-ramps at Ina Road open and ready for traffic," said Herrmann.
Herrmann said ADOT will also be paving and expanding Ina west of I-10 to four lanes, which should be done by June. Those improvements will connect the road to a new bridge over the Santa Cruz River and create an under-bridge bike path to connect to The Loop.
According to a press release published last month, the Federal Highway Administration, the Pima Association of Governments and the Regional Transportation Authority spent $128 million on the project. The town of Marana paid $7.9 million for the new bridges over the Santa Cruz River.
ADOT announced in another press release that as it prepares to open the ramps Monday night, there will be some delays and lane closures after 8 p.m.
In September, ADOT will begin its next interchange project at Ruthrauff Road, which is expected to take two years.