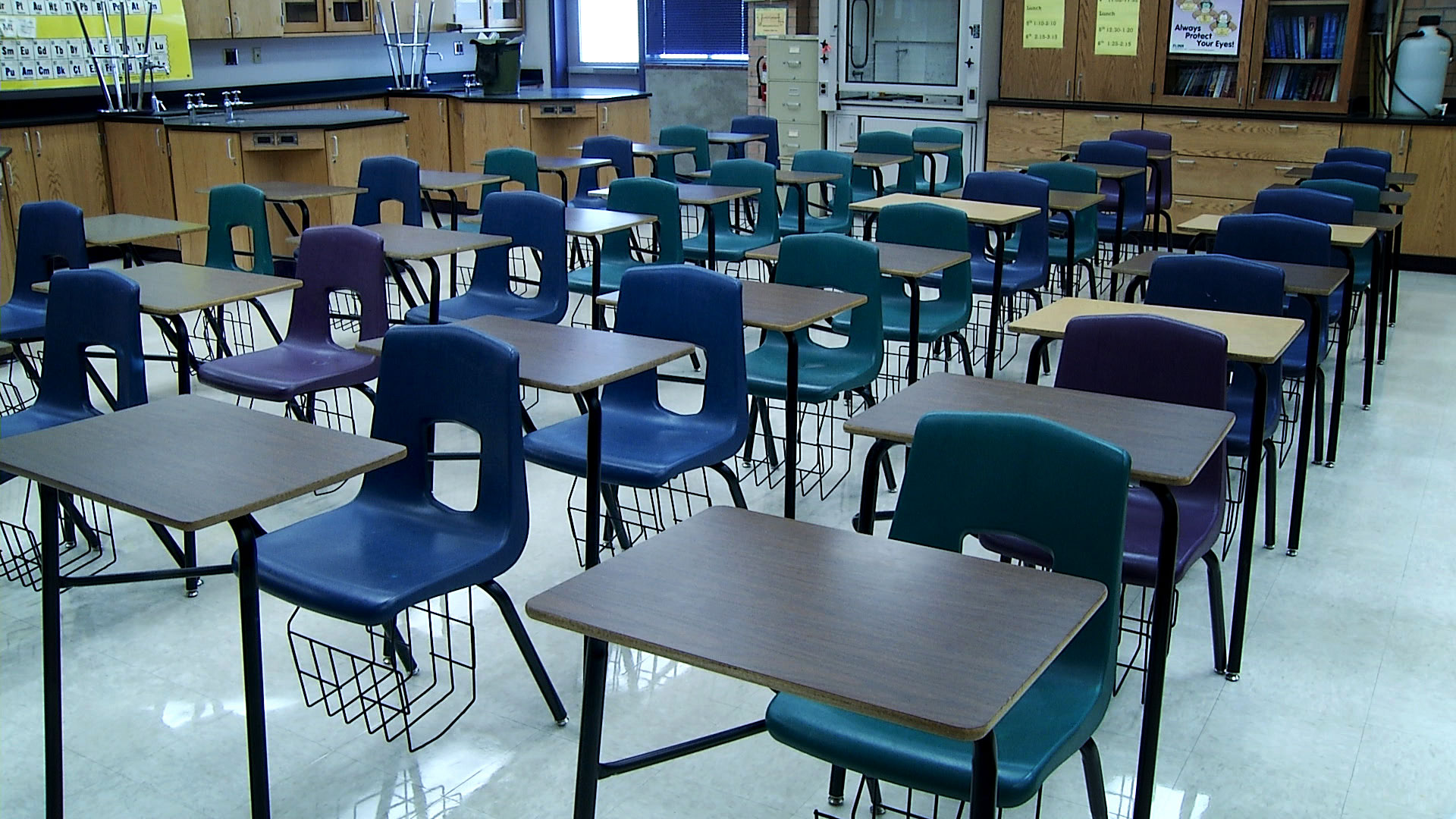 File image of an empty classroom at Sabino High School in Tucson.
AZPM Staff
The funding plan from Superintendent of Public Instruction Kathy Hoffman and Gov. Doug Ducey totals $270 million.
The lion's share of the money, $200 million, will go to help schools with lower enrollments caused by students staying home due to the COVID-19 pandemic. Some of that money will also help schools pay for remote learning.
Schools across the state closed in March while most students were on spring break. Most districts plan on reopening in August, some parents, however, are still not sure they want to send their kids back to school.
The Arizona Education Association is concerned that all that time out of the classroom will hurt learning and school grades. During a news conference Wednesday, they called for a suspension of statewide testing.
"Any testing that we give our students over the next year or two will mainly access the level of trauma that their families have been living through during this pandemic," said Marisol Garcia with AEA.
The teacher's union also called on the state to not financially punish schools with large numbers of students using distance learning. Before that news conference ended, the governor and superintendent of public instruction released their plan.
That blueprint also includes $40 million to expand broadband in rural areas.
The state Department of Education is also distributing $25 million to schools through the CARES Act passed by Congress earlier this year.