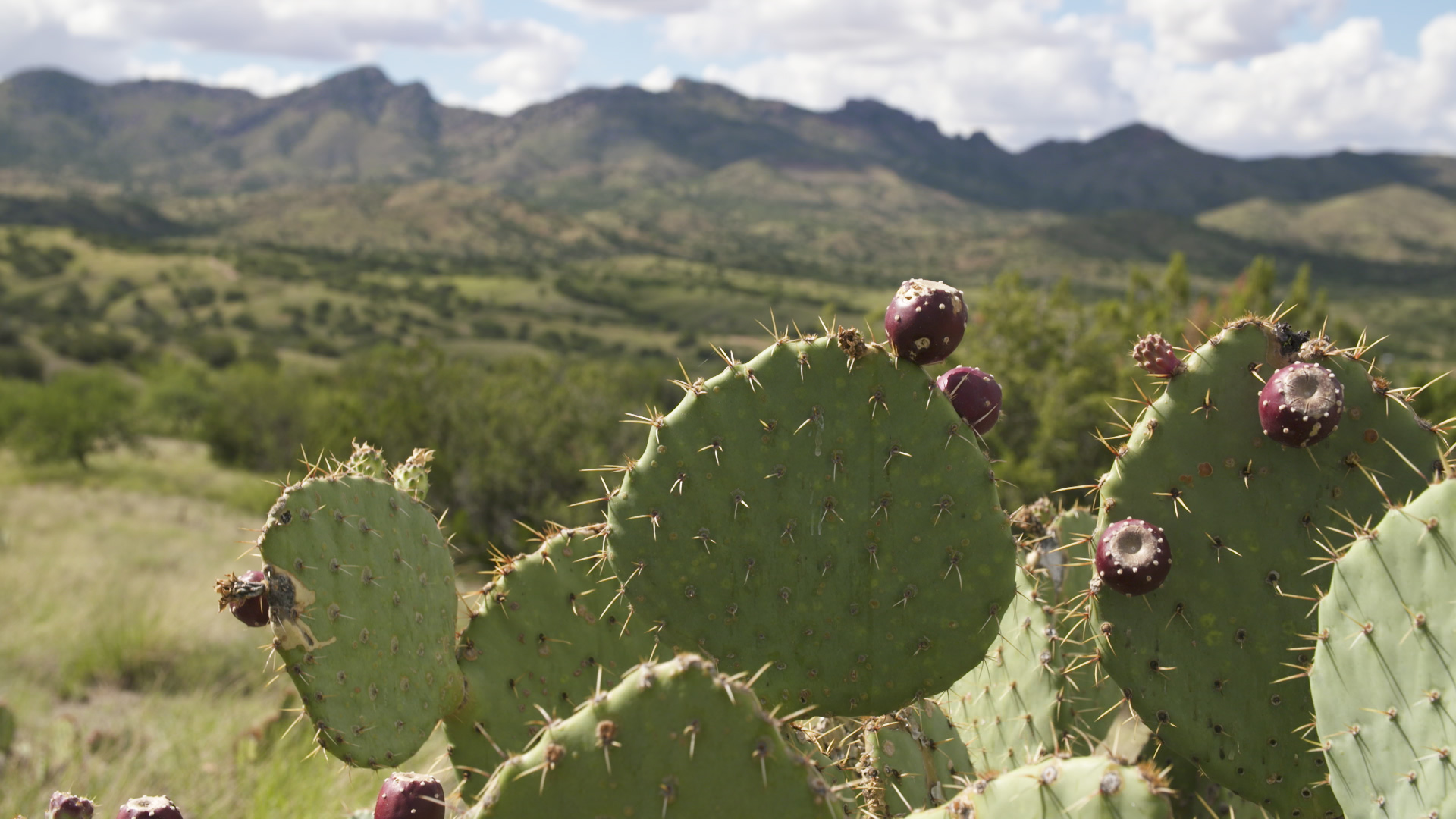 The proposed site of the Rosemont Copper Mine.
AZPM
U.S. Fish and Wildlife has denied a request by mining giant Rosemont Copper Company to remove a portion of southern Arizona's Santa Rita Mountains from the list of critical jaguar habitat.
The rugged, verdant range is about an hour south of Tucson, one of a handful of biodiversity hotspots in Arizona and Sonora called the Sky Islands.
Randy Serraglio with the Center for Biological Diversity said these are temperate, mid-elevation zones that are vital for jaguars.
"There is a lot of food there for jaguars -- there's javelina and deer, lots of animals that live there," he said. "Also, that area is covered up with dozens of springs. Surface water jaguars need to digest all that protein."
Serraglio said the areas also serve as corridors jaguars use to travel between habitat in Sonora and Arizona. The Santa Rita range is the site where Arizona's famed "El Jefe" jaguar was last spotted on a wildlife camera in 2015.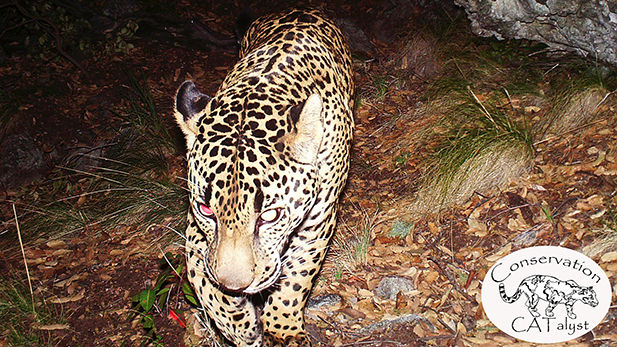 An image of El Jefe, the only known jaguar in the United States, on video in the Santa Rita Mountains.

Photo courtesy: Conservation CATalyst
But the range is also where Canadian mining corporation Hudbay Minerals, the parent company of the Rosemont Copper project, is hoping to build a massive open-pit mine. The company petitioned U.S. Fish and Wildlife Service to remove a roughly 50,000 acre stretch of the range that contained the proposed mine.
In a decision that goes into effect next week, the agency rejected the request, saying the company failed to explain why those areas should no longer be considered essential jaguar habitat.
In July of last year, a ruling by U.S. District Judge James Soto blocked Hudbay's mine, arguing the Forest Service had an "inherently flawed" analysis when green-lighting the company's plan to dump some 2 billion tons of waste on national forest land.
Serraglio said the latest decision from U.S. Fish and Wildlife further cements those findings.
"Rosemont Copper had some very narrow reasons, for purposes of their own profit, for trying to remove that critical habitat, and U.S. Fish and Wildlife saw right through that," he said. "The law is very clear, that the agency needs to do what's best for the endangered species, and based on scientific information, not on the interest of one foreign mining company."
The Center for Biological Diversity says the Rosemont Copper project would threaten more than a dozen endangered and near-endangered species.
Serraglio said while the latest decision is a positive step, those opposed to the mine still face a long road.
Hudbay is currently challenging Judge Soto's decision in the 9th U.S. Circuit Court of Appeals.