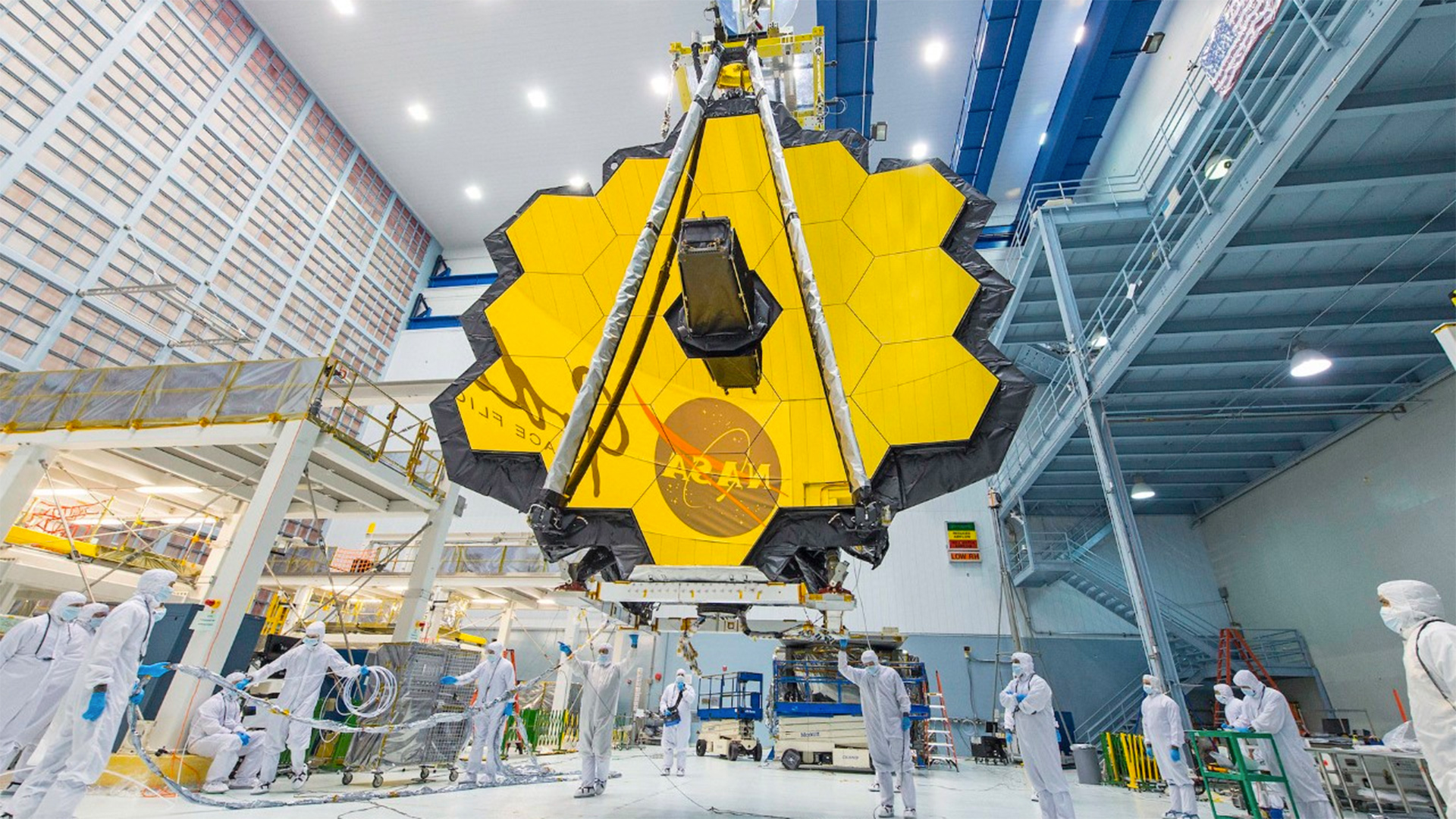 James Webb Space Telescope
NASA
The liftoff of the James Webb Space Telescope marked the start of a $10-billion mission to look deeper into the universe than ever before.
For Kevin Hainline and almost two dozen other University of Arizona scientists, Christmas Day started with a countdown.
"I was as giddy as I was when I was a child going downstairs to get my presents," said Hainline. "This was the ultimate present to get, watching this successful space telescope launch in French Guiana."
Hainline viewed the launch online, and he also saw the reaction of his fellow researchers, linked together on a video conference call unlike any other.
"It was amazing to watch all their faces, to see some of them crying, I didn't expect this to happen and it was happening so well," he said.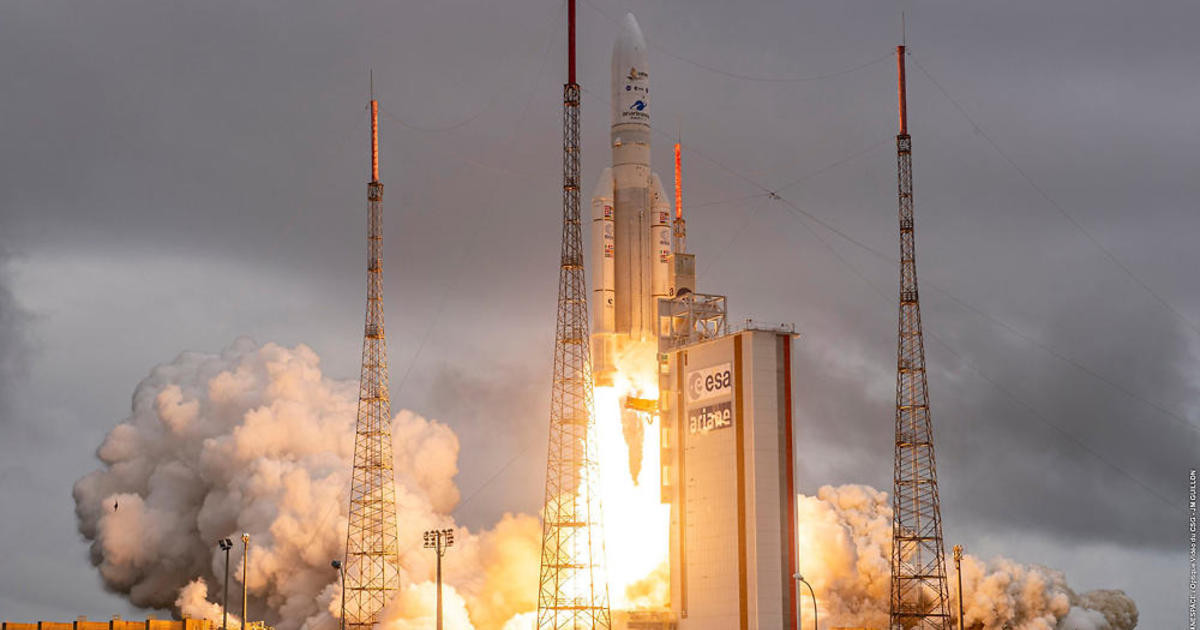 VIEW LARGER James Webb Space Telescope launch.

NASA
The early moments were marked by a number of engineering milestones, many of which had never been tried in space before.
The James Webb Space Telescope had to basically build itself.
It first needed to deploy a fragile 70-foot wide sunshield to keep its scientific instruments operating at the right temperature. Then, it had to put its complex design of mirrors in place.
Hainline notes that unlike other recent space missions, none of the cameras aboard the James Webb Space Telescope are designed to let engineers watch its in-flight performance.
"The way it is oriented in space, all of the steps we're looking at are in complete darkness," he said."It's like going into your closet and turning on a camera and there's no light."
The fully-constructed machine is on its way to its parking space a million miles from Earth. The UA's Christina Williams and her fellow astronomers will take it from there.
"First, we have to make sure its performance is as specified, align the different telescope mirror segments to make sure they make a beautiful picture," she said. "The first things that will come out are these early release science projects that are meant to enable a large number of science goals for the community because the data is public immediately."
Scientists from the United States, Canada and Europe will share the telescope's operation on a variety of objectives. The telescope's revolutionary technology will explore every phase of cosmic history — from within our solar system to the most distant galaxies, and everything in between.
The million-mile journey that started with a single step over the holidays is expected to provide new discoveries about the universe for the next ten years and beyond.