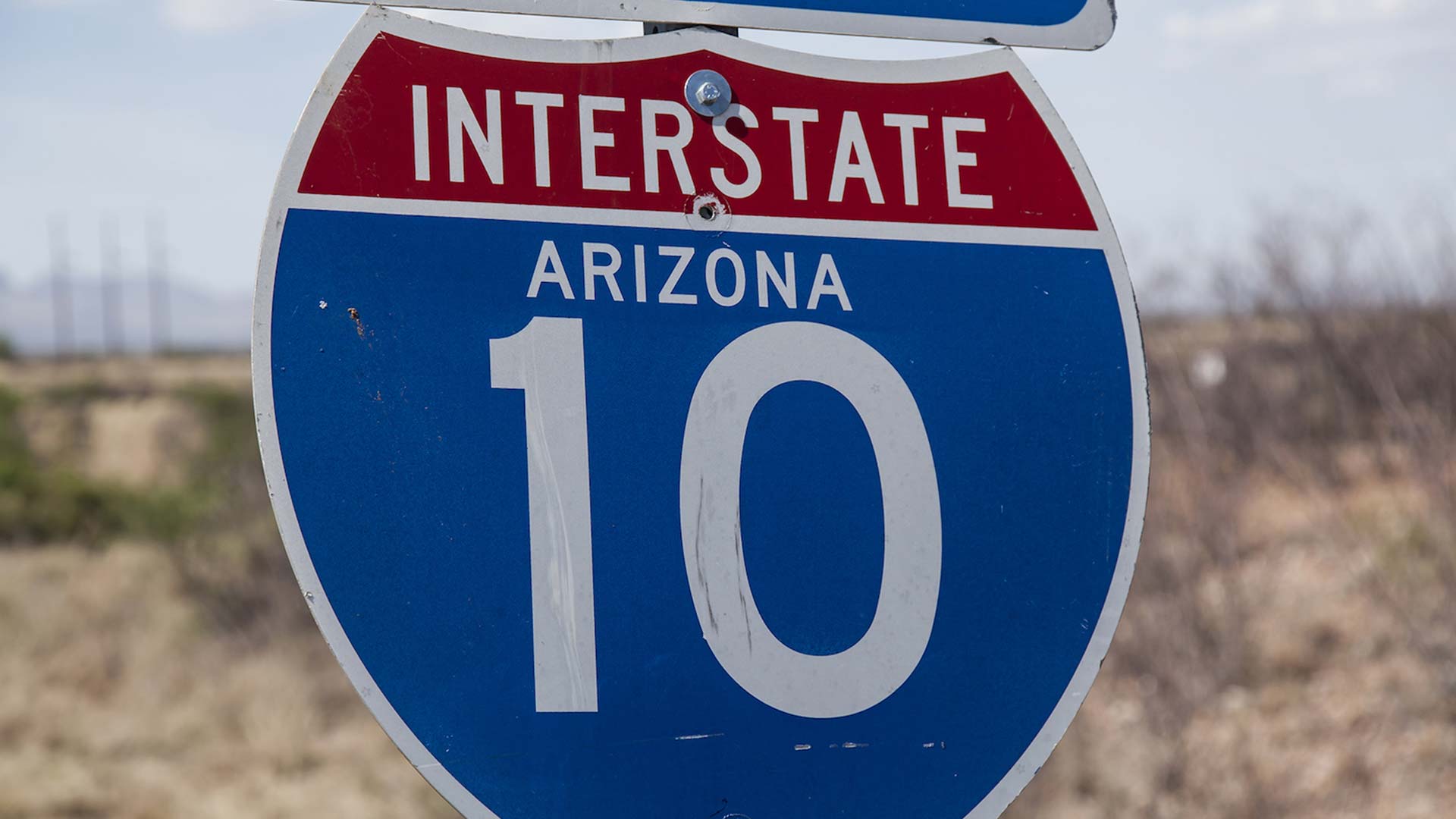 ADOT reports project widening of I-10 will relieve traffic in the short term, but won't keep up with projected growth.
Steve Riggs/AZPM
Gov. Doug Ducey signed off Wednesday on dedicating $400 million of state funds to widening Interstate 10 between Casa Grande and Chandler.
Work is expected to start next year with widening bridges over the Gila River and continue until sometime in 2026.
The project will widen about 25 miles of the interstate from two lanes to three lanes.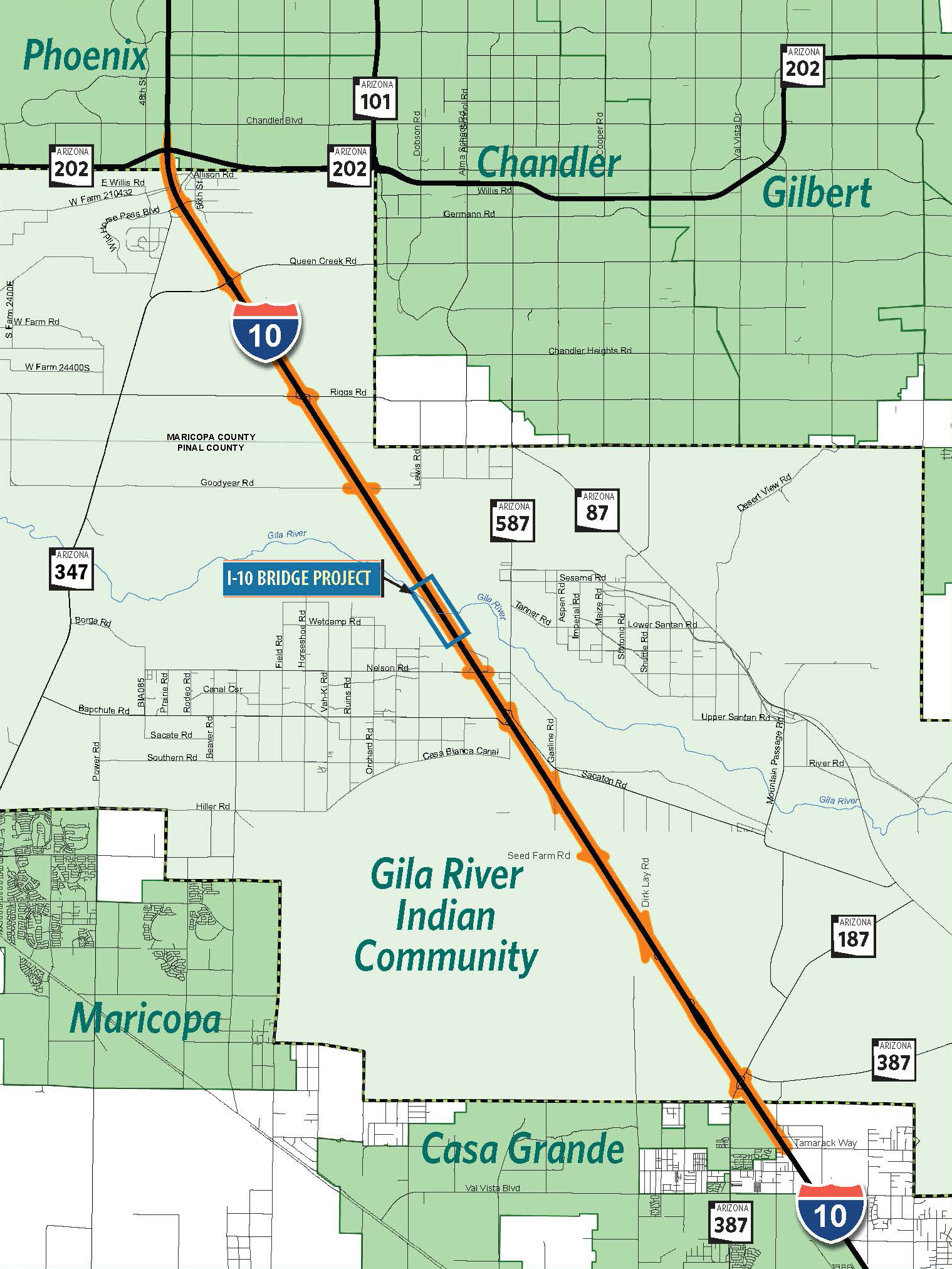 VIEW LARGER ADOT plans to widen a stretch of Interstate 10, highlighted here, starting with portions that cross the Gila River.

ADOT
"This is the only stretch of I-10 between Phoenix and Tucson that has not been expanded. It still only has two lanes of travel in each direction. So, that creates a natural and unfortunate bottle neck," said Douglas Nick, a spokesman for the Arizona Department of Transportation.
But while this stretch of the interstate has not been widened, population along that corridor has grown, Nick said.
"It is a key economic corridor. It really has a lot — it's a workhorse, let's put it that way — for all sorts of traffic and as the state has grown over the last 20, 30, 40 years, the population of the state of course has gotten larger. So, the pressure on this arterial roadway has just increased by a tremendous amount."
With the funding approved by bipartisan majorities in the Legislature, the state will apply for another $300 million from the federal government under the Infrastructure Investment and Jobs Act to pay for the project.