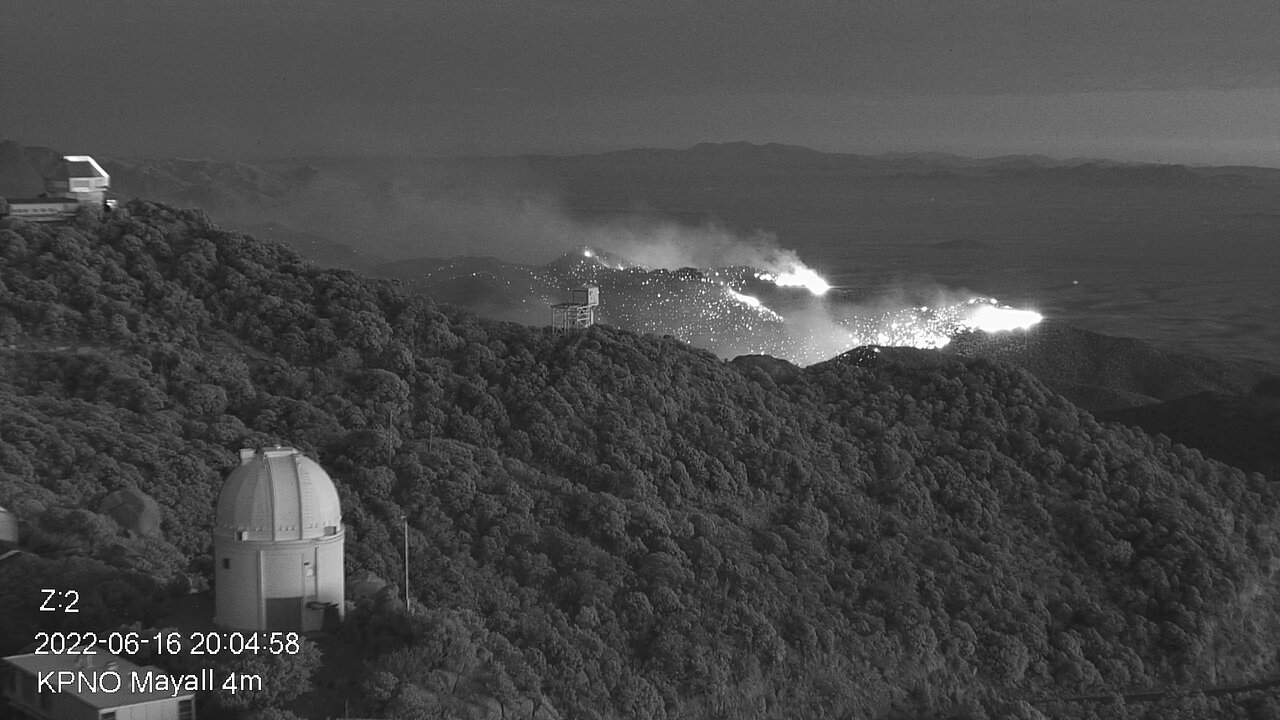 Part of the Contreras Fire burning near the Kitt Peak Nationla Observatory on June 16, 2022.
KPNO/NOIRLab/NSF/AURA
Officials on the Contreras Fire burning near Kitt Peak on the Tohono O'Odham Nation say the fire is fully contained.
The crew managing the fire said in its final daily update that it is pulling resources from the fire, and a local incident management team will take over command tomorrow.
That team is tasked with continuing mop up and suppression repair activities on the fire, which burned 29,482 acres and destroyed a handful of buildings at Kitt Peak National Observatory.
Evacuations remain in place for most people at the observatory, though electrical and maintenance crews have returned to the site.
The update added that people should remain vigilant of flash floods in the area of the Contreras Fire, as the monsoon continues and another round of showers and thunderstorms is expected Friday afternoon through the weekend.