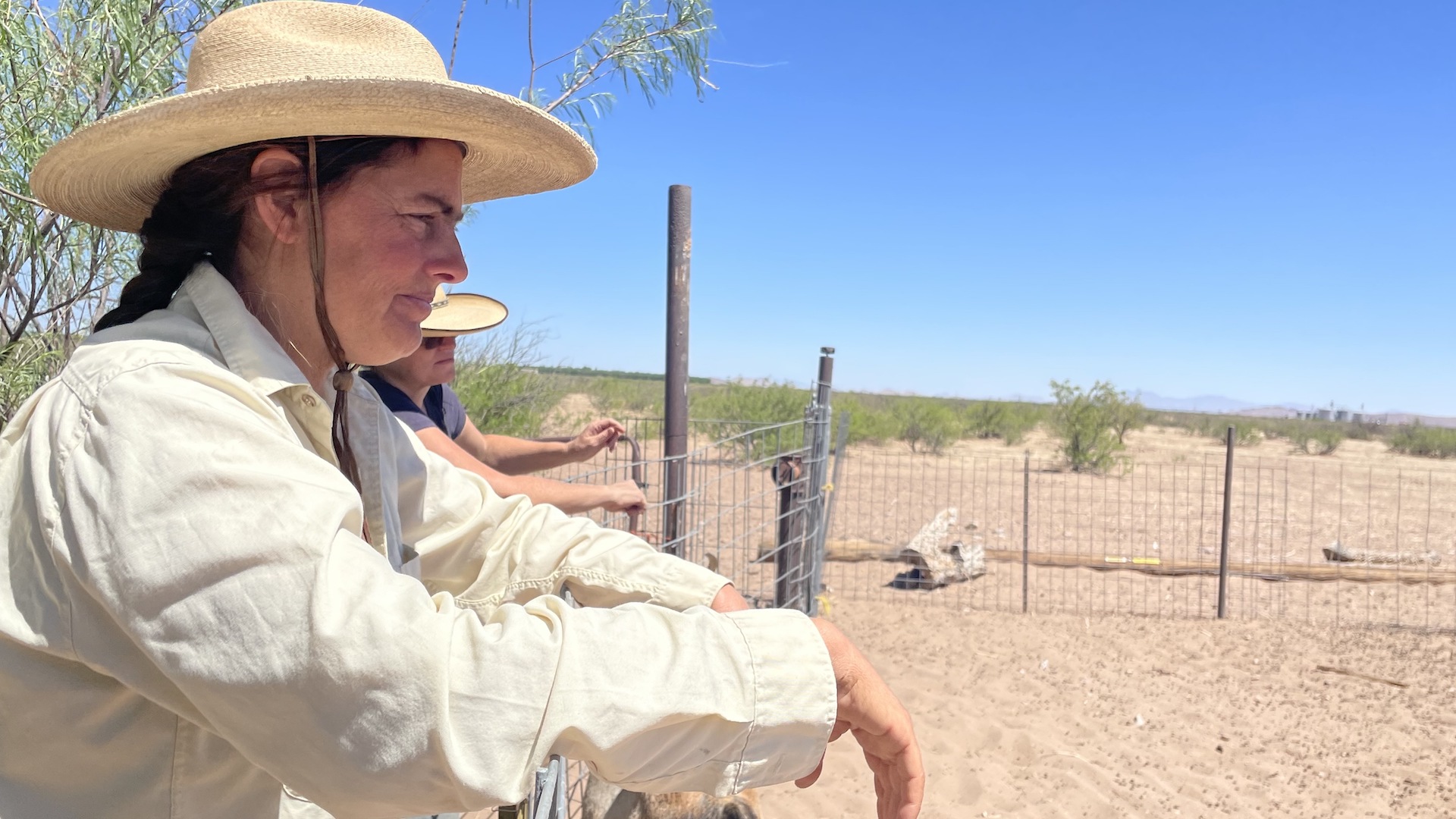 Anastasia Rabin owns land in the Douglas Basin and says she knew water scarcity could be a problem when she moved here, but didn't realize it would become such a big problem so soon.
Megan Myscofski/AZPM
Tara Morrow was walking inside a fissure that's deeper than she is tall. There was a patch where the fissure crosses the road, close to where she lives.
"There's a really good snake den back in there," Morrow said.
This and other fissures, caused by dropping water tables, have opened across the roads here and made it tough for her to even get groceries.
"What is a fissure? It's an opening in the earth," she said. "And it just keeps getting deeper and deeper and deeper, as time goes on."
She said the fissures aren't the only problem. She has also seen her water pressure go down.
All over the Willcox and Douglas Basins, farmers, business owners and residents like Morrow are seeing the water dry up. They say it's happening at a quicker rate as more large farming operations move in.
That has landowners spending tens of thousands of dollars to dig deeper or replace their wells altogether. It also has them wondering how long it'll be until the land they're on is uninhabitable.
And now, some, including Morrow, are pushing for stricter regulations. More specifically, they want the two basins to become what's called Active Management Areas or AMAs.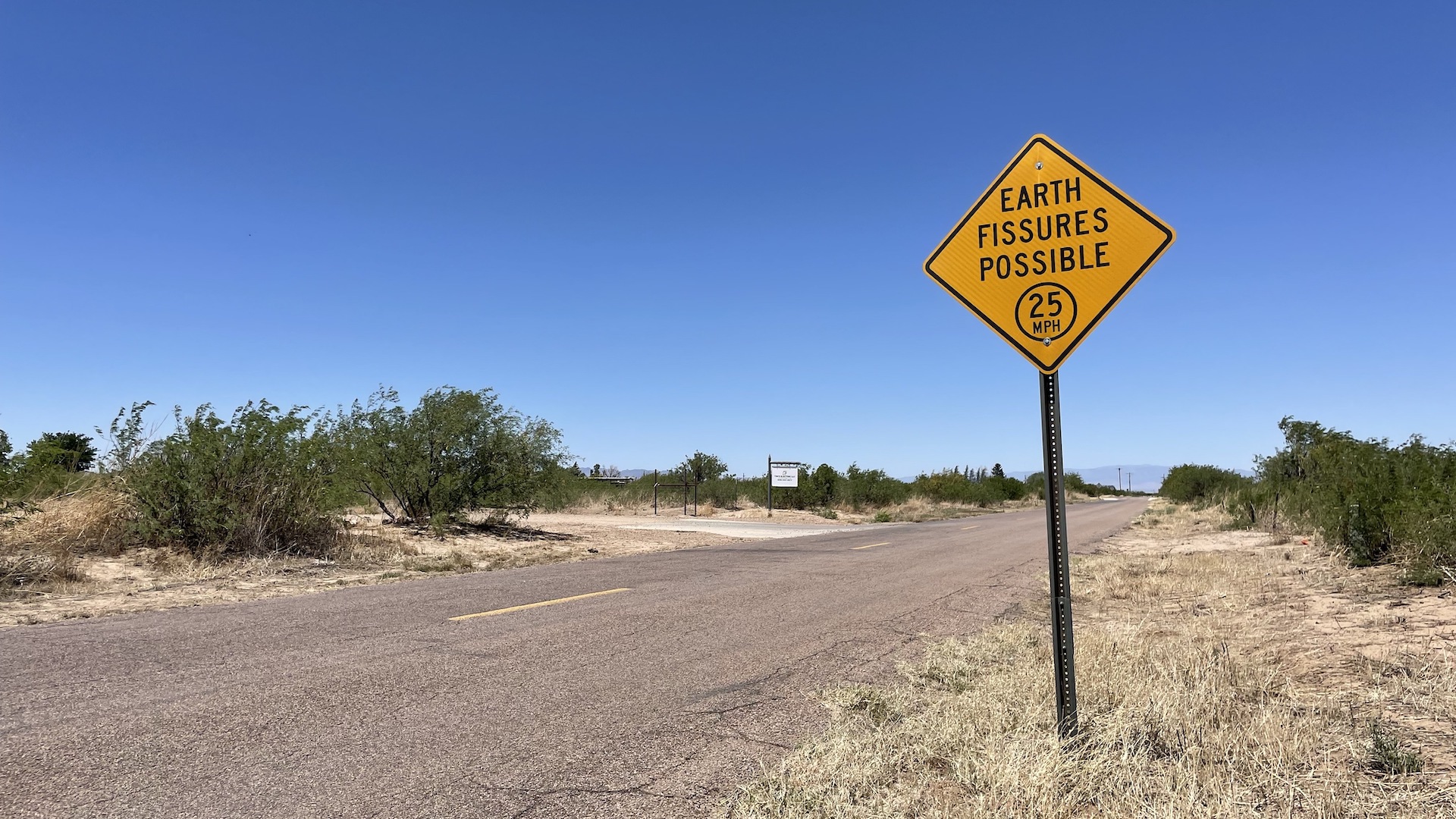 VIEW LARGER Fissures are starting to appear more often across the land and sometimes through roads in the Douglas and Willcox Basins of Cochise County as the aquifer beneath it loses more and more water.

Megan Myscofski/AZPM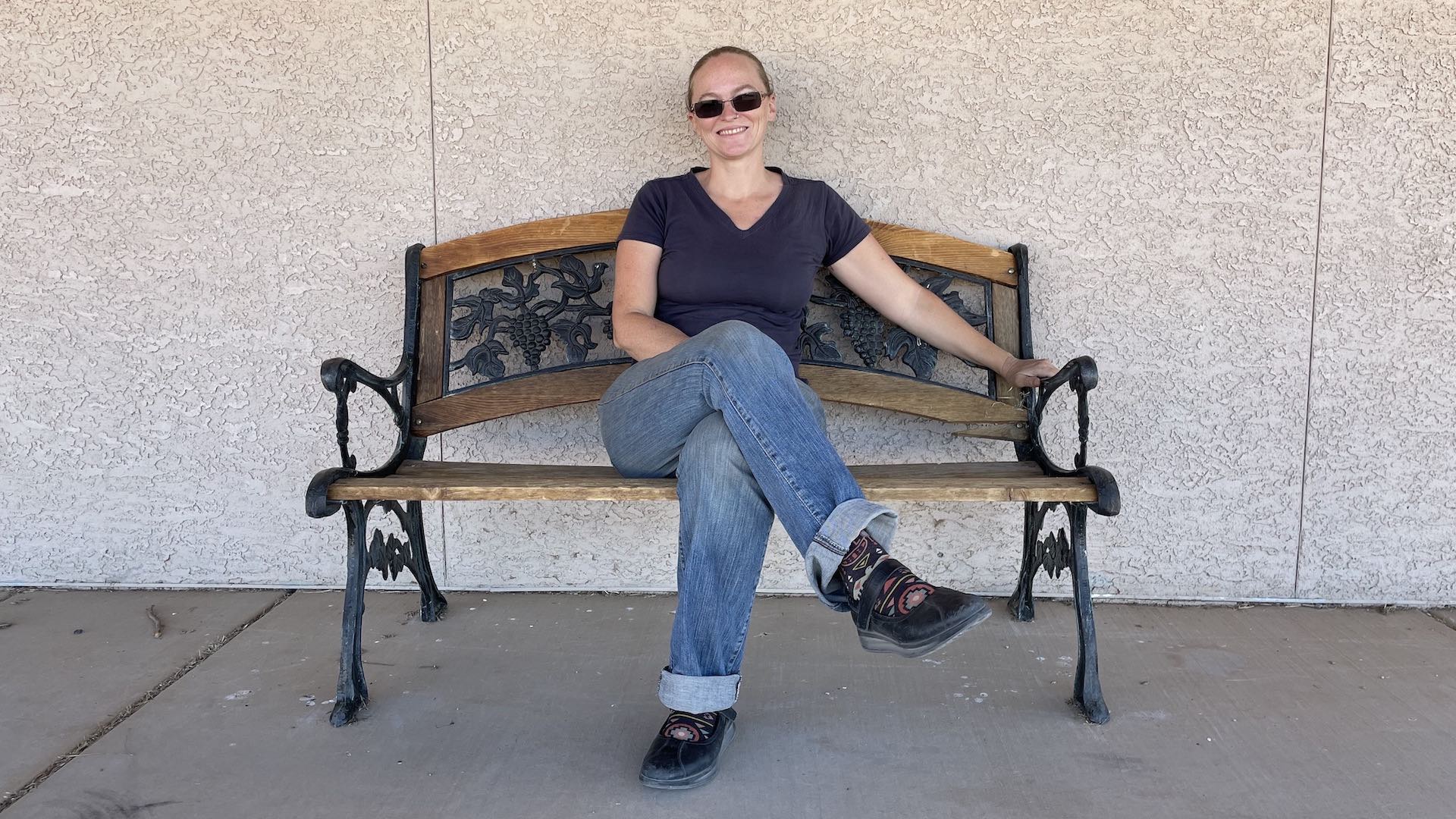 VIEW LARGER Rebekah Wilce helped found the Arizona Water Defenders and has been collecting signatures for the ballot measures.

Megan Myscofski/AZPM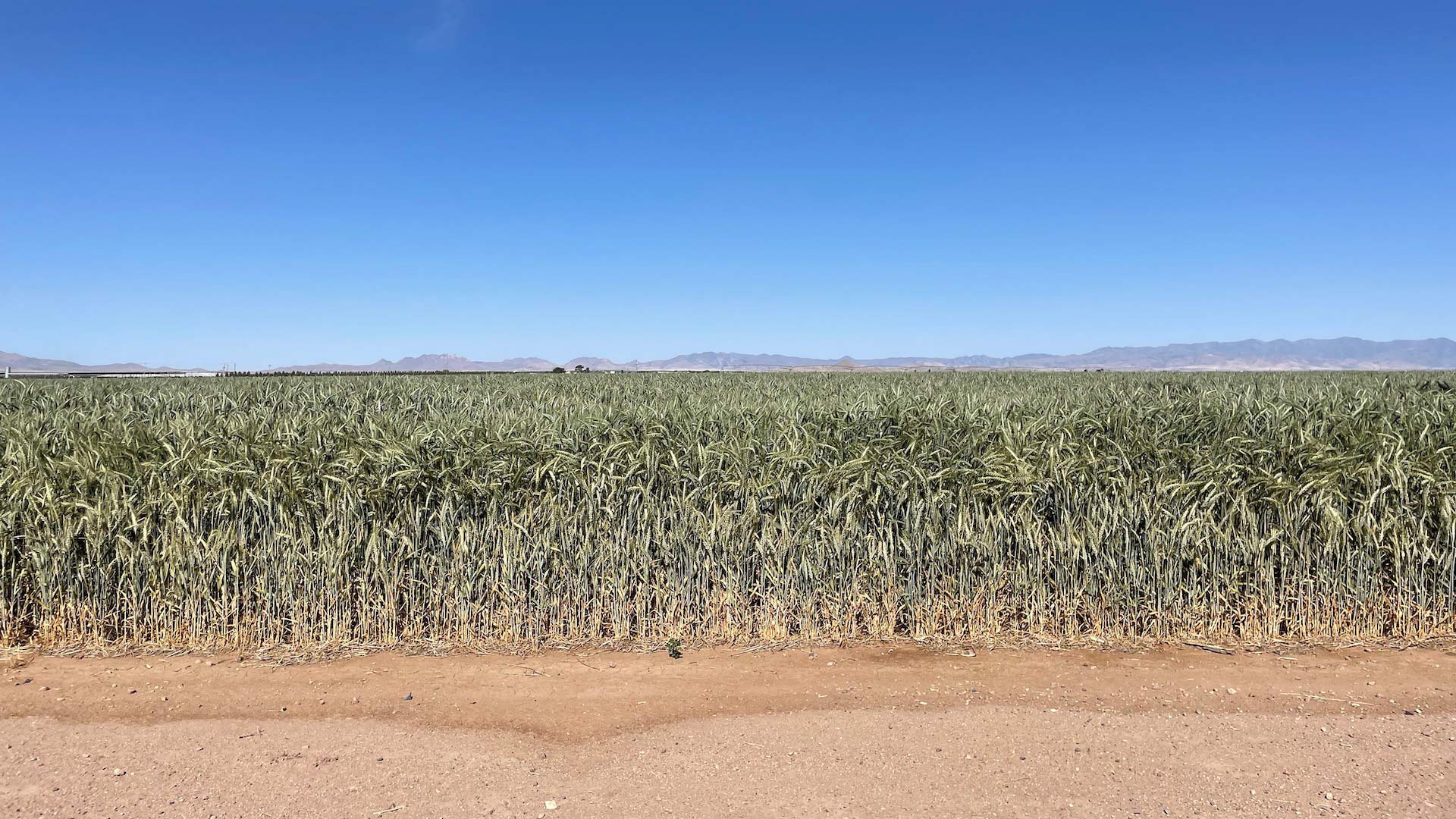 VIEW LARGER Residents of the Douglas and Willcox Basins say they're drilling deeper and more often for water as their wells dry up as big companies expand their operations and dig even deeper into the shared water supply.

Megan Myscofski/AZPM
Kathleen Ferris researches water policy at Arizona State University. And she knows all about AMAs—she helped get the policy on the books back in the 80s.
"The advantage to being in the AMA depends on who you're talking to," Ferris said. "But for one thing, it means that you can't drill a well, and pump as much groundwater as you want, without constraint."
If someone is already pumping water in the area before it becomes an AMA, they'll get grandfathered groundwater rights.
"Somebody who wanted to drill a new well would have to get a permit from the Arizona Department of Water Resources and demonstrate that their use of water would not harm somebody else, they'd also have to have the right to pump," Ferris said.
There are already five AMAs in Arizona, and most of the population of Arizona lives in one. Phoenix and Tucson are both in AMAs. AMAs don't cover residential wells.
"It's not like agriculture is going to be put out of business. That isn't going to happen," Ferris said.

The idea is to maintain what's already there. It would also encourage farmers to do things like line ditches, level their land and use other water-efficient techniques.
"It's about using the water efficiently and [with] reasonable conservation measures," Ferris said.
The option to create a new AMA was always built into the law, but no one has tried to do it until now.
Beau Hodai is a journalist and researcher who lives in the area, and he didn't know what an Active Management Area was until fairly recently.
He lives in what's called the Douglas Irrigation Non-Expansion Area. That means there's a cap in the Douglas Basin, where he lives, on how much of the land can be irrigated. The Willcox Basin doesn't have that designation.
He talked to someone with the Arizona Department of Water Resources and found out that despite the designation, there's no limit to how much water can be pumped. That would take making the area an AMA.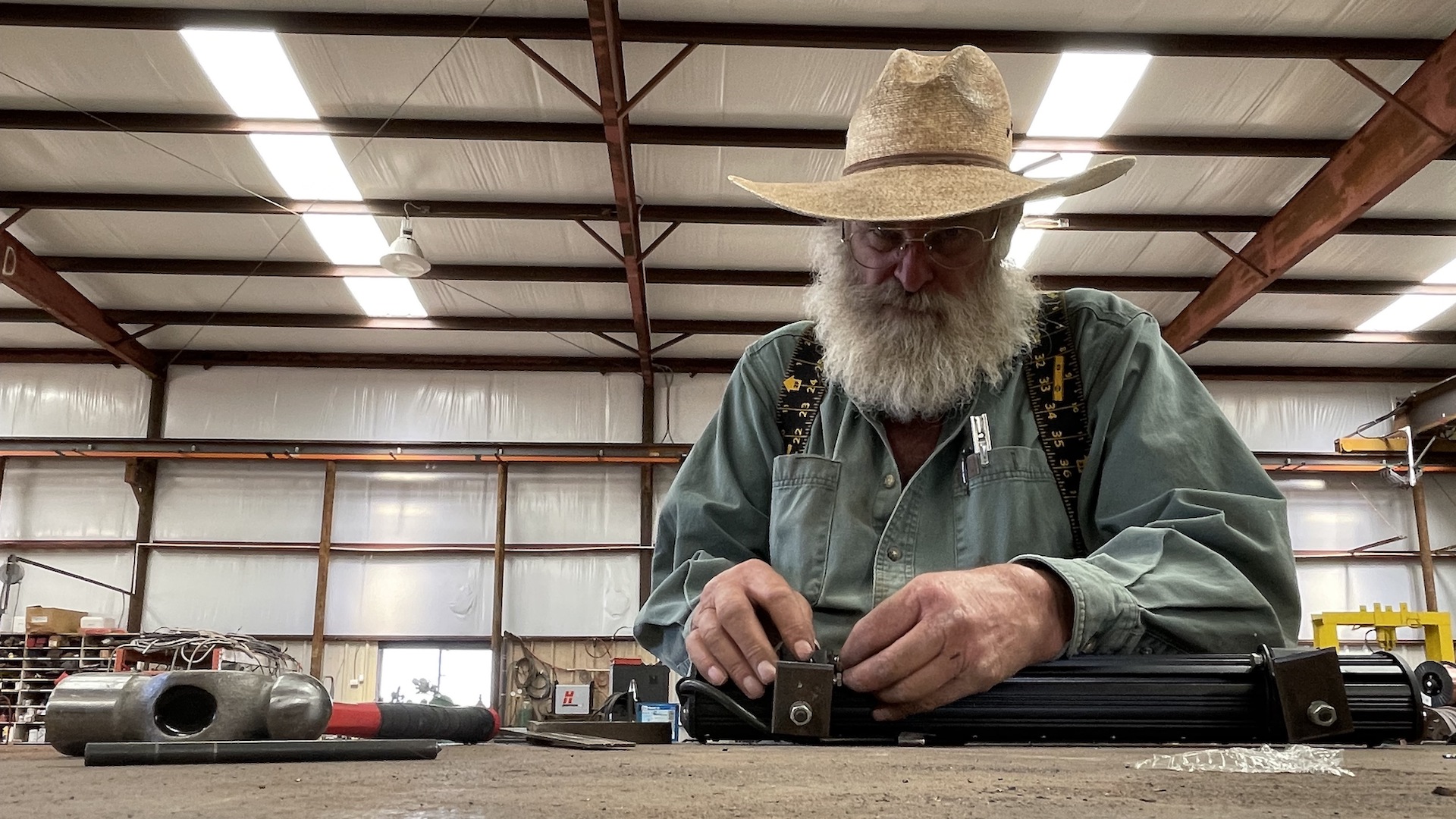 Listen
Bryan Luna
Bryan Luna owns an auto and tractor parts store and a pecan farm in Cochise County. He used to own five pecan farms, but is now down to one. He says it's because the water on his farms is running dry as a large-scale dairy farm buys up more land and drills deeper wells in the area.
"I said, well, that's interesting. How does an AMA come to pass? Because I know we're in a situation here where a lot of people's wells are running dry. And I think a lot of people would be interested to know about that," Hodai said.
So he and others, including Rebekah Wilce, who also has a journalism background, did their research.
They filed record requests and received documented complaints from across the area about dried up wells and the high cost of digging deeper.
They also discovered that some larger growers were doing what's called substituting irrigable acres.
Under the rules that already existed, if a landowner isn't irrigating a portion of their land, they can apply to irrigate that same number of acres elsewhere, on land that they otherwise wouldn't be allowed to do it on.
"The way that's supposed to work is, I've got an area of my property that just floods constantly, and I just can't do a thing with it. I do have irrigation rights for it, but I can't grow on it," Hodai said.
Picture those big circles you see on farmland with pivots for irrigation. The corners that are left out on a square piece of land aren't getting that water.
The larger growers were applying, and getting the go-ahead, to take the number of acres on those corners, and use them on land that had never been irrigated.
Hodai's group is called the Arizona Water Defenders, and they created a PAC and started gathering signatures to get an AMA vote on the ballot this November in both basins. He's since stepped away from the campaign.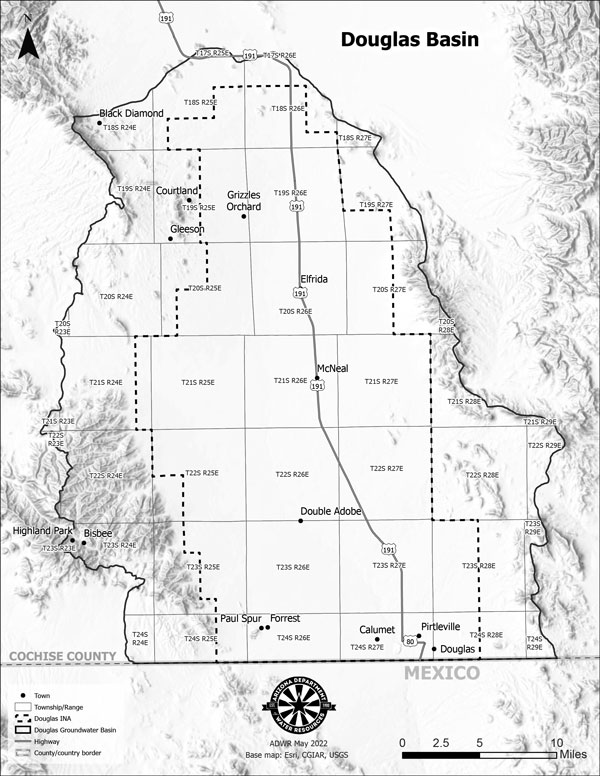 VIEW LARGER The Douglas Basin

Arizona Department of Water Resources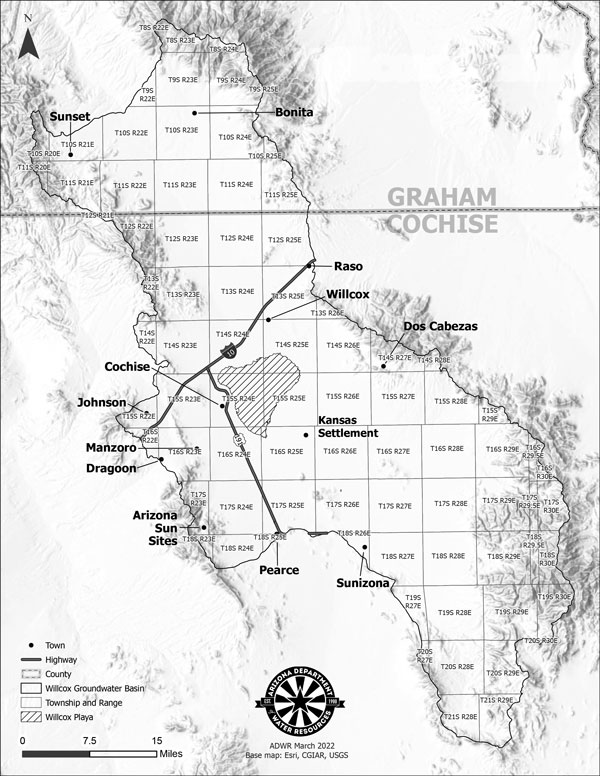 VIEW LARGER The Willcox Basin

Arizona Department of Water Resources
Rebekah Wilce said it's been a challenge getting it together, but it's been easy working with the elections office, even though there's never been an AMA vote in Arizona before.
"Although it's been a lot of work for everyone, it's still a challenge, it was something that could be done," Wilce said.
The Arizona Water Defenders have gotten a lot of support from people in the community also feeling the pain of wells drying up. The group already turned in more than enough signatures for the Willcox Basin vote, and the measure is already approved for the ballot.
They expect the same to happen in the Douglas Basin in July.
"It might not be the perfect solution. In fact, it probably won't be, but it is the only thing seemingly that we actually can do and that we can do ourselves at the ballot," Wilce said.
She also says gives the community the ability to push further in the future.
"That is a better argument when we go to the state legislature, whoever and say, 'Okay, we need something like this, but better,' rather than not trying what was already available to us in the law and expecting them to do something for us," Wilce said.
Not everyone supports their efforts, however. Riverview, LLP is a company based out of Minnesota that has moved in in recent years and built a large-scale dairy farm. It's one of the largest operations in the area.
A spokesperson for the company declined an interview for this story and said the company remains neutral on the topic.
When asked if that meant Riverview and its employees were not engaging in any campaigning or voter education about the vote, the spokesperson gave the same answer.
The Cochise County Farm Bureau said it's also neutral on the AMA vote, but prefers taking other approaches to the problem.
President Sonia Gasho says the AMA designation is extreme and would hinder agricultural operations, including small farms.
"Our policy as Farm Bureau is that we want to respect private property rights," Gasho said. "We want to conserve water, and we want to do that in a way that is as little government oversight as possible."
She said the organization is interested in establishing a Groundwater Conservation Area, which would put some regulations in place, but would also be much less restrictive than an AMA.
Back at the fissure in the road, Tara Morrow said she wants to see someone take action soon.
"I love agriculture. I grew up in an agriculture community. A big part of my life is agriculture. But there has to be a cap on the agriculture expansion here in Cochise County," Morrow said. "It cannot just be, you know, a free range scenario for the irrigation wells that are going in."
And she said she'll be voting for the AMA in the fall.