Pima Community College Interim Chancellor Suzanne Miles says she will resign two and a half months earlier than anticipated in light of the college facing accreditation probation.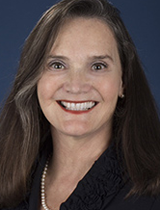 Suzanne Miles. (PHOTO: www.pima.edu)
Miles made the announcement in an email sent to Pima staff members on Tuesday, saying her last day will be April 12. Originally, she was expected to serve until a new chancellor would take over, anticipated to be July 1.
"It has now become clear that my continued service as interim chancellor could be viewed as an obstacle to moving forward," she said in the email.
Miles was promoted to interim chancellor last year after serving as second in command to Roy Flores, the former Pima chancellor who stepped down amid controversy in 2012. Flores has been accused of sexual harassment and unethical financial moves.
Because of those and other allegations, the Higher Learning Commission last week recommended probation for the college. The commission, which provides accreditation to colleges based on a lengthy series of standards and reviews, will make a decision on Pima's probation April 6.
Pima began a chancellor search last year and named three finalists earlier this year. One dropped out immediately, and a second dropped out after allegations of financial improprieties arose in connection with a California college she had overseen.
The Pima board fired its search firm, and the search was suspended, although board members said they still had a goal of putting a new chancellor in place by July 1.