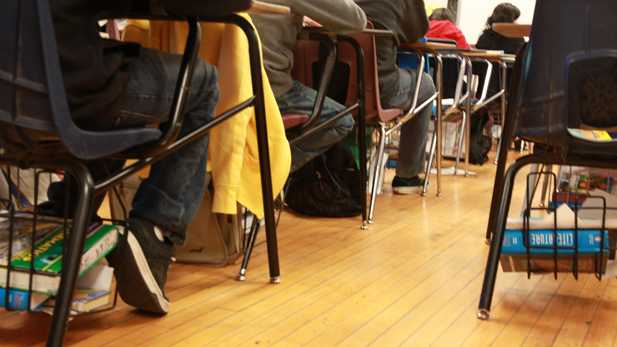 Fernanda Echavarri
Listen:
Teachers in Southern Arizona are unsatisfied, overworked and spend hundreds of dollars on school supplies, and even shoes and food for students, according to a new survey by Tucson Values Teachers.
The survey collected anecdotes from 1,644 teachers, and the majority of teachers said they are not likely to be teaching in this region five years from now.
"Anecdotally, while we have always known that teachers work long hours for little salary and support, there has not been regional data available to back this up," said Jaquelyn Jackson, Tucson Values Teachers' executive director.
The teachers surveyed were from different grade levels and subjects, Jackson said. The pool included teachers from traditional district schools, private schools and charters.
"These local numbers mimic state and national data," she said. "Clearly, attracting and retaining teachers is a workforce issue that requires immediate attention."
In addition to spending more than $1,000 on school supplies every year out of their own personal funds, 36 percent of teachers said they spend their money to support students' basic needs such as clothes, shoes and lunches, according to the report.