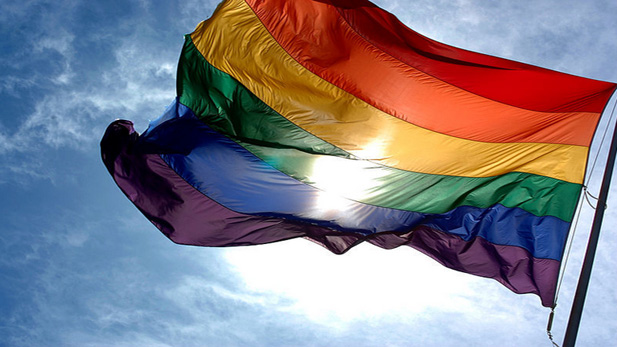 Listen:
Flowing Wells School District is the latest school district in the Tucson area to add gender identity and expression to its non-discrimination policy.
Two months ago, the Flowing Wells Governing Board voted for the inclusion, joining two other major school districts in the region, Sunnyside and Tucson Unified.
Amy, who prefers to go only by her first name for privacy, is the mom of a 13-year-old transgender girl who now attends a Flowing Wells middle school. For her daughter, being assigned the sex male at birth but identifying as girl didn't go down smoothly with many of her school peers.
Amy remembered the many times her child came home from elementary school upset.
"(One time), she was excited to go to a dance, and three girls cornered her when she was away from her friends, and they were asking her questions about her legal name...if she was a boy or a girl..." Amy said. "She stated her legal name, and they said, 'Well, then you're a boy then.' Those things are heartbreaking."
In the beginning of the summer, Amy reached out to Flowing Wells Superintendent David Baker, wondering if there were any policies in place that would protect her daughter from discrimination in the classroom and other school environments.
Amy said she was happy when she heard that the district was already revamping policies for students and staff to be inclusive of gender identity and expression.
"We have just become more aware of gender identity and the needs of our students and our community," Baker said. "So, we needed to have a policy that was inclusive and reflective of that information."
Flowing Wells schools now ensure teachers, school staff and others get the right tools to best accommodate transgender and gender creative students - everything from asking the student what name is preferred, what pronouns and allowing the student to use the bathroom and locker room of the gender he or she identifies with.
"We would actually work with the family (of the transgender student) and make sure we address any potential concerns, we have different options with restrooms, in particular, we may have a specific plan depending on the age of the child...different approaches based on parents, the school and what available resources we have," Baker said.
The National Center for Transgender Equality, a nonprofit social justice organization, has reported that more than half of transgender and gender creative K-12 students have been bullied, with about one-third saying they have been physically harmed. For some, the abuse was so severe, they dropped out of school.
These are statistics Amy has been afraid of.
"What kind of education are they going to get? It's horrifying, and those statistics need to go away," she said. "And school is one of those places that can really be supportive and helpful."
Tucson groups, such as the Gay, Lesbian and Straight Education Network and the Southern Arizona Gender Alliance, oftentimes collaborate to host trainings and workshops for educators, school counselors and anyone else who is interested in making their surroundings more inclusive to transgender children and youth.
The education network, often referred to as GLSEN, connects with school districts throughout Southern Arizona.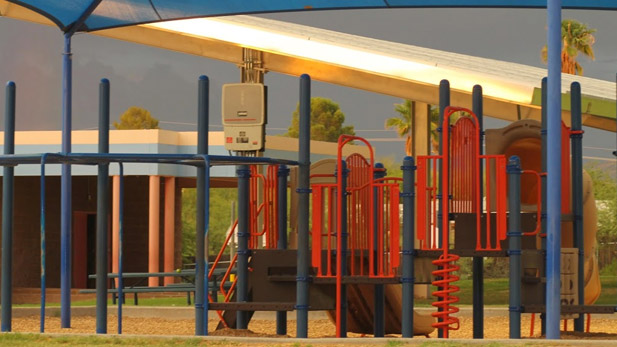 AZPM Staff
"It's all about creating a safe school environment, students can't learn if they feel threatened," said Brenda Kazen, chair of GLSEN Tucson and a school counselor with TUSD. "So, anything we can do to create an environment where students can do their best and learn...it is our obligation as educators."
She said inclusive schools have a positive influence in the life of a transgender and gender creative child.
"When we have schools that participate in Allied Week or Day of Silence, it really brings to the forefront the harm of bullying and harassment against students, and not only for sexual orientation and gender identity..." she said.
GLSEN has a new training later this month, Oct. 21, open to everyone. It also offers private trainings and workshops when a school or district asks for them.
"Often we start with vocabulary and go into best practices," Kazen said. "A lot of educators, particularly with transgender students, they get really hung up on what legally they can do...many school folks, if the student information system says the student is male, they (think they) have to use the student's birth name, they have to use male pronouns, they have to change in the boy's locker room. And we try to educate (them) that it is how the student identifies."
But this criteria and new policies haven't been welcomed by many parents and some state entities.
When TUSD voted to include gender identity and expression, a Scottsdale-based, religious nonprofit called the Alliance Defending Freedom expressed concerns.
It sent a letter to TUSD in May asking for it to reverse the policy.
Jeremy Tedesco, a senior legal counsel with the organization, said he thinks it is irresponsible for schools to adopt these kinds of policies. He said school districts, such as Flowing Wells and TUSD, are asking for lawsuits.
Tedesco, who also leads litigation efforts to protect the rights of Christian students, faculty and staff at public schools around the U.S., is particularly bothered by the bathroom and locker room situation.
"It violates the physical privacy rights of other students at the school," he said. "It certainly creates scenarios where there could be safety problems. If my daughter...comes home one day and says, 'Hey, I was in the bathroom today and saw a boy naked,' well why was he there? 'Because the school allows him to go.'"
Tedesco said the Alliance Defending Freedom offers school districts other options on how to accommodate, what he called, a very small percentage of the population.
"All options are on the table, except granting access to the student in bathrooms...changing facilities of the opposite sex," he said. "So, you can accommodate them in teacher's bathrooms, single bathrooms...lots of schools have those in place now."
But to advocates, such as TUSD board member Kristel Ann Foster, the inclusion of gender nonconforming and transgender students is a civil rights issue.
"Our society has learned to understand and accept others throughout history and this is the latest group of people that we are going to include, not discriminate against, and that is really the biggest job of public education," Foster said.
She said transgender friendly schools are sending a powerful message to students and families looking for support.
"(Before the new policy), we had a family that was not feeling supported and looked into getting a 504 plan for their child so that their needs would be individually met, and 504 plans are really for students with disabilities…and we have to recognize that this is not a disability…this first step…to identify transgender students in our non-discrimination (policy), that is the most important step forward," she said.
Flowing Wells mom Amy said she knows eradicating bullying and discrimination against transgender students will be a slow process. But having these policies in place is a relief to her.
"They spend so much time at school and to be able to spend that time in a safe environment, a comfortable environment, an environment that protects them fosters learning so much better," she said.
Amy said she hopes now that Flowing Wells School District is on board, a domino effect with other school districts can follow.