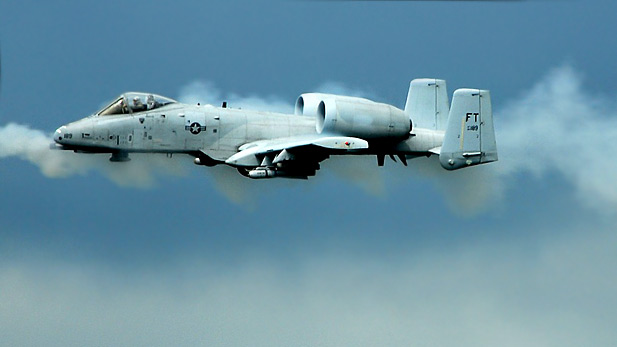 Fairchild Republic A-10 Thunderbolt II
Listen:
At a speech at The Economic Club in Washington, DC Defense Secretary Ash Carter announced the Pentagon now plans to retire the A-10 aircraft in 2022.
The defense budget over the last few years has tried to retire the A-10 for budgetary reasons.
Congress rebuffed those efforts.
Sen. John McCain issued a statement applauding the decision.
"There is no weapon in our arsenal that offers more effective close-air support to American ground troops serving in harm's way than the A-10 aircraft," said Sen. McCain.
Rep. Martha McSally, who was an A-10 pilot, issued a statement expressing her support for the move. However, she said the 2022 retirement date is still early.
"We've recently invested $1 billion into our A-10 fleet to keep it flying until at least 2028," said Rep. McSally
Sec. Carter said the retirement of the plane will be accomplished on a squadron-by-squadron basis.
Tucson's Davis-Monthan Air Force Base is home to nearly 80 A-10 aircrafts.