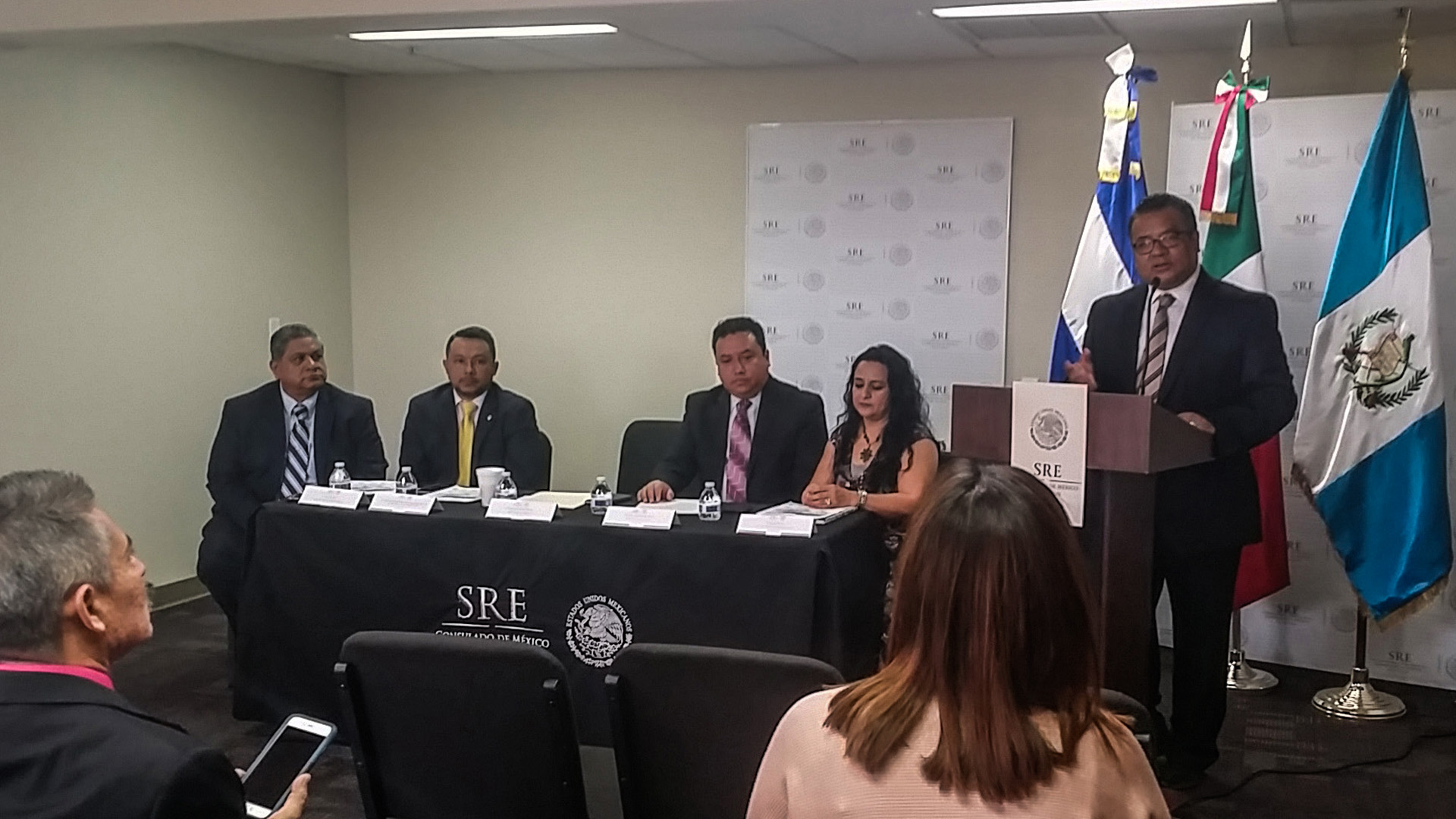 Mexican, El Salvador and Guatemalan consuls general in Tucson will hold an open house.
Nancy Montoya, AZPM
The Tucson consulate offices of Mexico, Guatemala and El Salvador will hold an immigration open house Saturday for anyone needing information and assistance.

The three countries' consuls general say they're holding the open house because they have seen a sharp increase in calls from people in Tucson worried about their immigration status.
The day-long session is free and open to the public. Immigration lawyers will be on hand to answer specific questions, and representatives from sanctuary churches will offer help.
The event starts at 10 a.m. at Grace to the Nations Church at 6180 E. Pima Street, west of Wilmot Road.
Pastor Teofilo Daza, of Dios Vida Eterna Church, said fear is building in the immigrant community.
The information in that community is often wrong, he said, adding that many immigrants are afraid to leave their homes to work, shop or even go to church.