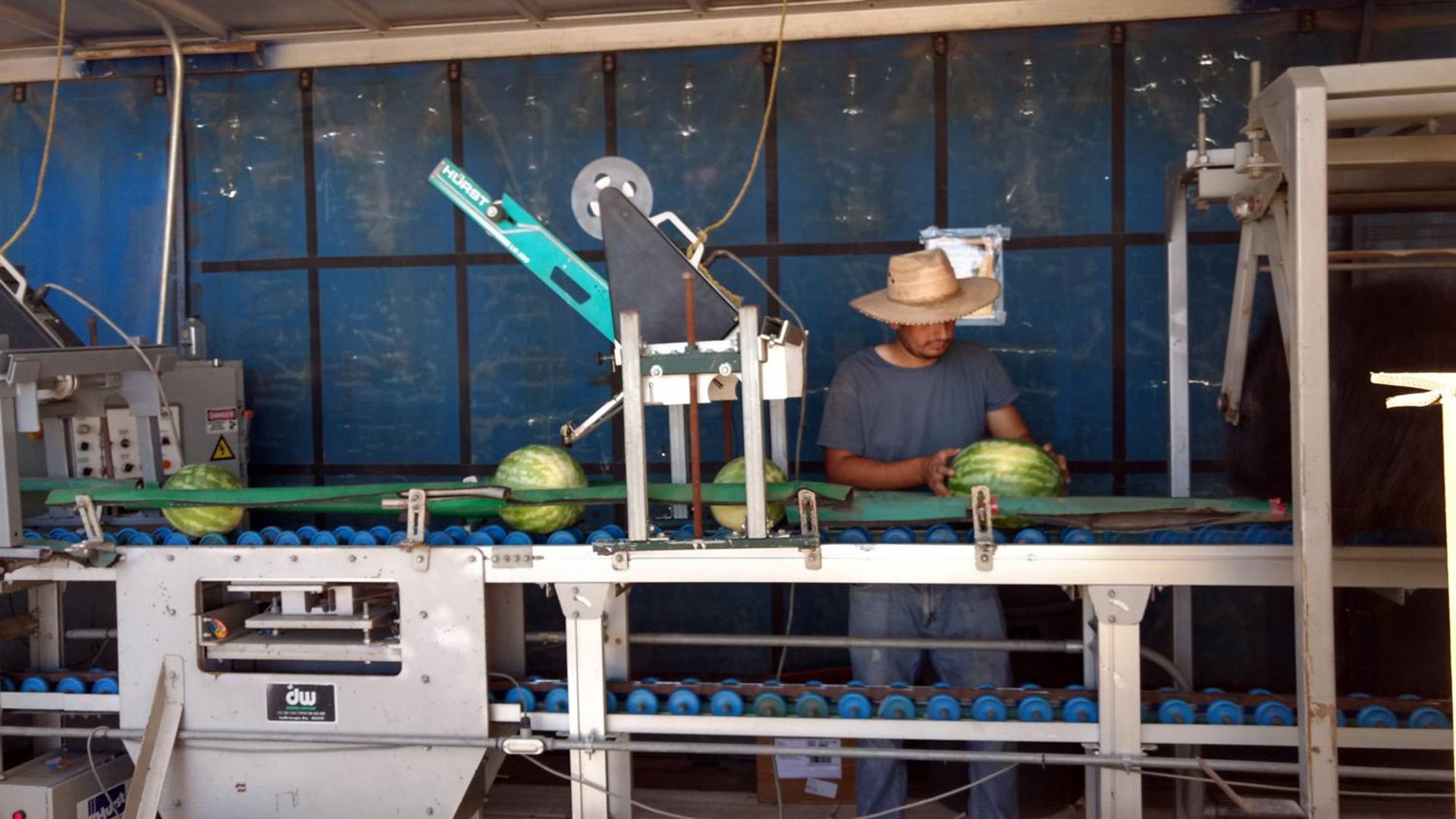 A migrant worker for G Farms checks watermelons.
Courtesy Mike King
HARQUAHALA VALLEY, Ariz. – Arizona's migrant labor force is growing quickly, and with it, the potential for abuses. The federal government is targeting farmers who mistreat the rising number of guest workers, but the agency enforcing labor rules lacks a crucial component: enough agents.
It's watermelon season in the Harquahala Valley, about an hour west of Phoenix. After a day of harvesting, white buses bring migrant workers to the Rio Valley Market. The only store for miles sells anything from spices to underwear.
The workers are here on a temporary visa called a H-2-A. They still wear sweat-stained clothes from the fields, but their mood is light as they buy popsicles, soda, chips and beer.
"Farm work here is easier. Why? because you make more money," said Marco Raul Medrano, a farmer from Guatemala, where he grew corn and beans.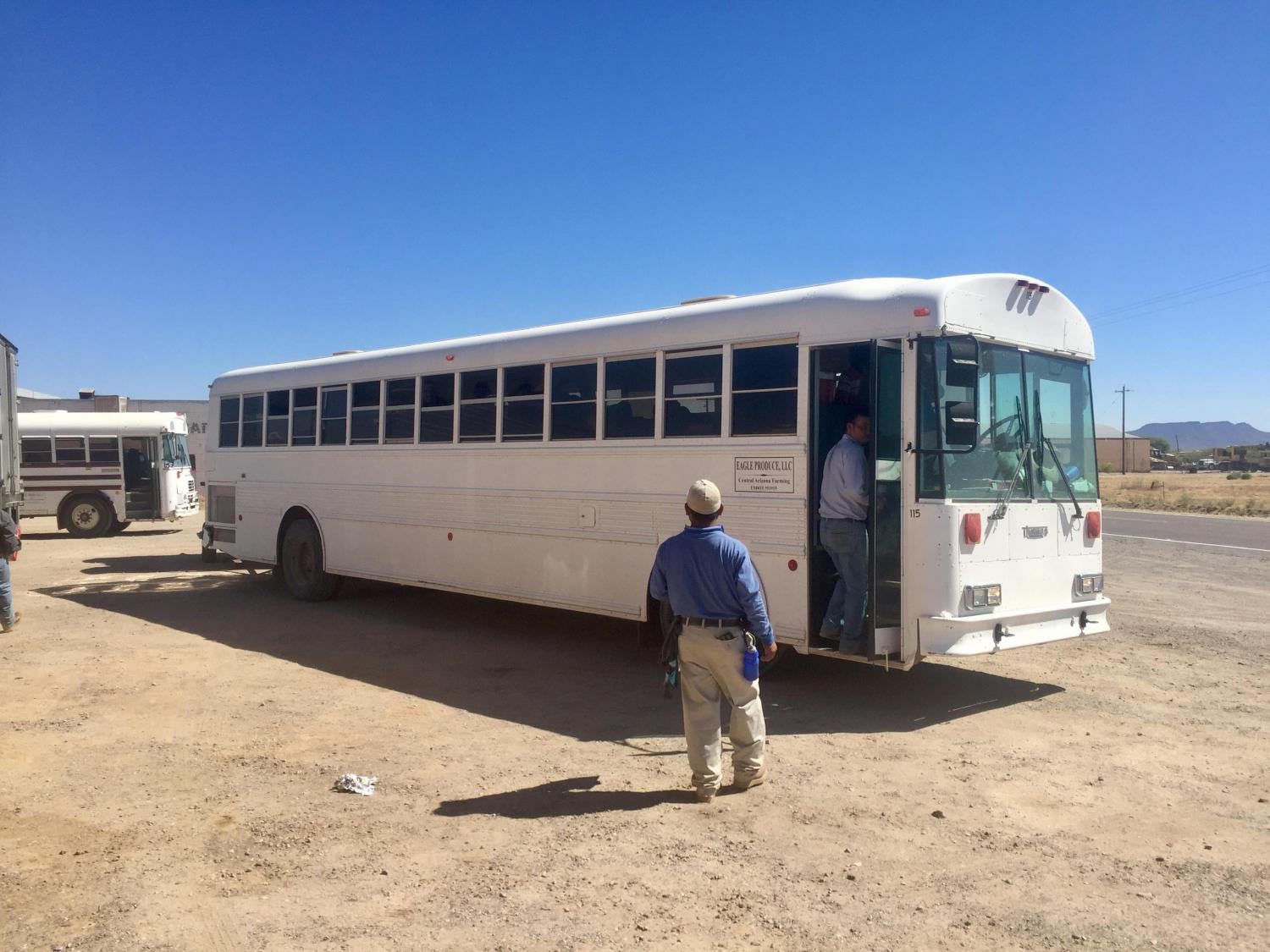 VIEW LARGER A temporary farmworker walks toward the bus that brought him to the Rio Valley Market in the Harquahala Valley.

Matthew Casey, Fronteras Desk
While Medrano is here, this store might be his only contact with the outside world. That's because the company he works for gives him food, shelter and transportation. Experts say this can make H-2-A workers vulnerable to abuse.
The U.S. Department of Labor has touted a civil lawsuit filed in May against an Arizona farm as part of new efforts to punish bad actors. G Farms is accused of mistreating workers.
"We would have been looking at a mass fatality. This housing situation wasn't even close to safe," said Janet Herold, the western regional solicitor for the Labor Department, which enforces H-2A rules.
In the G Farms case, she said, her team took immediate action to help guest workers.
"It's a lot of work and it requires a lot of resources."  
After G Farms, the labor secretary called on the entire agency to work with its Office of Inspector General (OIG) to seek criminal charges against abusive employers. Herold would not say if the investigation into G Farms is now a criminal case.  
"OIG is aware of the case," Herold said. "That's all I can really say."
Mike King, an attorney for G Farms, said the Labor Department had no reason to bring the civil case.
"By the time they filed the lawsuit, the things alleged in the lawsuit had been corrected," King said.
Arizona regulators cited G Farms for seven violations. They include overcrowded sleeping areas inside converted school buses, electrical cords near showers and a water supply that had not been approved.
"Doesn't mean anything was wrong with it. It was not inspected first. That's what that means," King said.
All the safety violations only added up to a roughly $2,300 fine from the state, which King says does not match the accusation of inhumane conditions.
"I would prefer not to say that the government is making an example of my clients. But you do see it in any range of regulatory matters," King said. "There's not enough resources to prosecute everyone."
The Labor Department has to police a lot more farmers than it used to. In Arizona, the number of H-2A workers jumped 156 percent in five years. But there's currently no plan to hire more enforcement agents.  
Amanda Caldwell is the managing attorney for the farmworker unit at Community Legal Services. She said farms see temporary foreign labor as the answer to all of their needs.
"They don't have to take the day off to take their kid to school. So they don't have the needs that other U.S. workers have," Caldwell said.
Many workers are afraid they'll be fired if they speak up about wage theft or poor housing.
"They can't just leave and walk away and go to a different farm. Their visa is tied to their employer."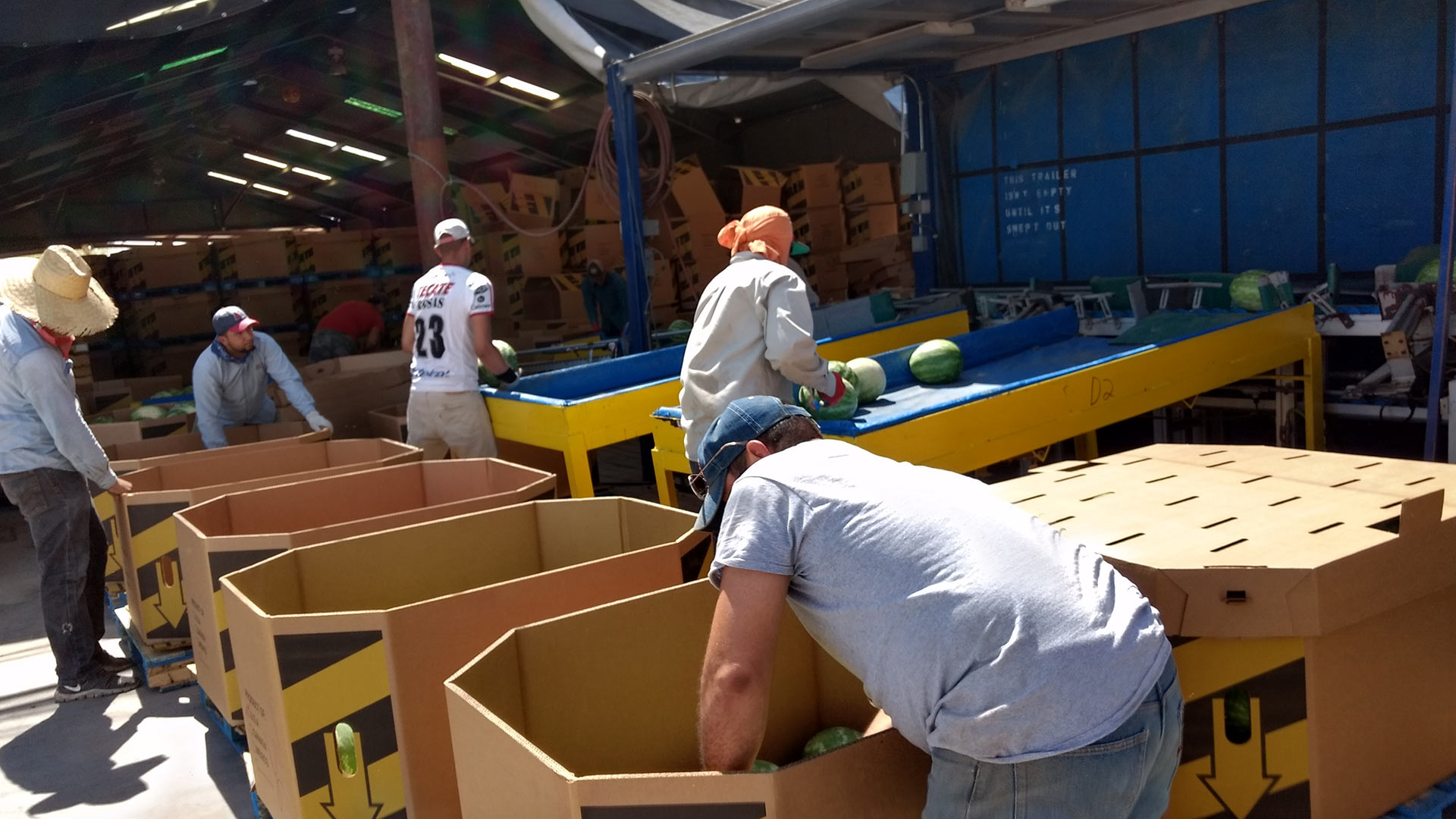 Courtesy of Mike King
  Back at the Rio Valley Market, 38-year-old Marco Raul Medrano looks forward to an evening of television and rest. It's his fourth trip to the U.S., and he hopes there will be more.
"God willing."
Medrano gives short answers to questions. It might be because he's never been interviewed, he doesn't want to miss the bus, or because there are bosses around. I ask if the farm treats him well. 
"Yes, it's good."
Medrano has two kids in school in Guatemala. His goal is to help them get ahead. And his H-2-A visa gives him until November to earn enough money to make it happen.