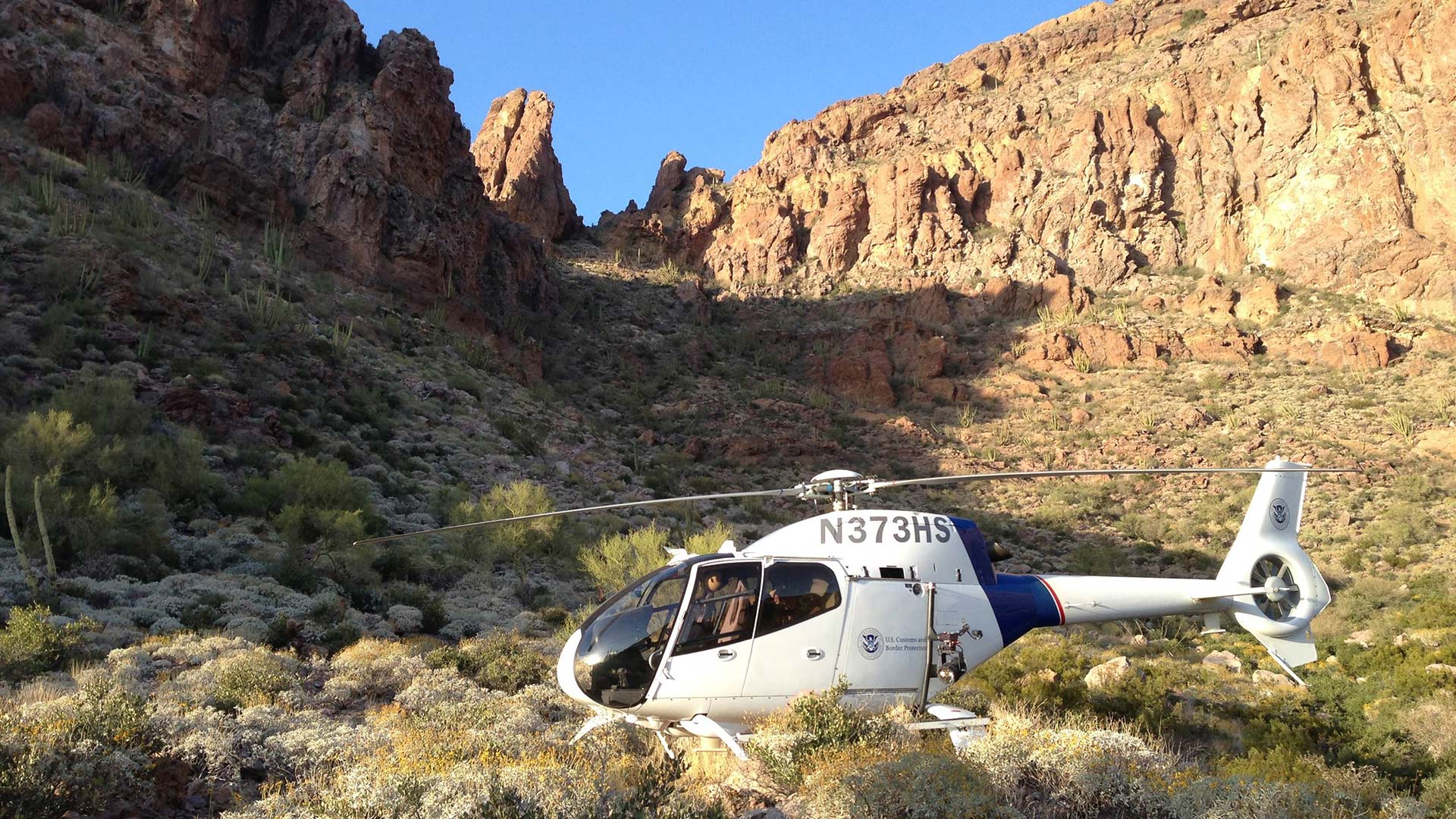 A Customs and Border Protection helicopter and crew near Yuma, Arizona.
Customs and Border Protection
YUMA — Before President Donald Trump arrived in Phoenix Tuesday night, he stopped in Yuma to shore up support to fund his proposed border wall, the first presidential visit to the city in more than a decade.
President George Bush landed in Yuma in 2006 to show a border that was porous and vulnerable to illegal crossings. Trump landed here to show that stepped-up border security works. 
A few hundred people stood along the highway in the backdraft of heavy planes lifting off from the Marine Corps station. Marion Williams dressed in red, white and blue. He came out to watch Air Force One land at the base and was there to support a president he said embraces diversity in the face of criticism.
"My son is a gay minister, and I don't understand why anyone would do the things they've done in the past week. This is a country that we definitely need to have diversity," Williams said.
He said he voted for Trump's call to help businesses by rolling back regulations.
Trump carried Yuma County by 560 votes, a close win clearly shown in the almost half and half populace that came out Tuesday.
"He's going to phoenix for a campaign rally while he's in office. I think that is outrageous. He should be working for everyone, especially the people that didn't vote for him," said Sherri Levek, also present for the president's visit.
Trump met with Border Patrol officials at the Yuma Sector, a 126-mile slice of Mexican border that has seen a 90 percent drop in apprehensions since 108 miles of triple layers of fencing, vehicle barriers and border walls went up starting in 2007.