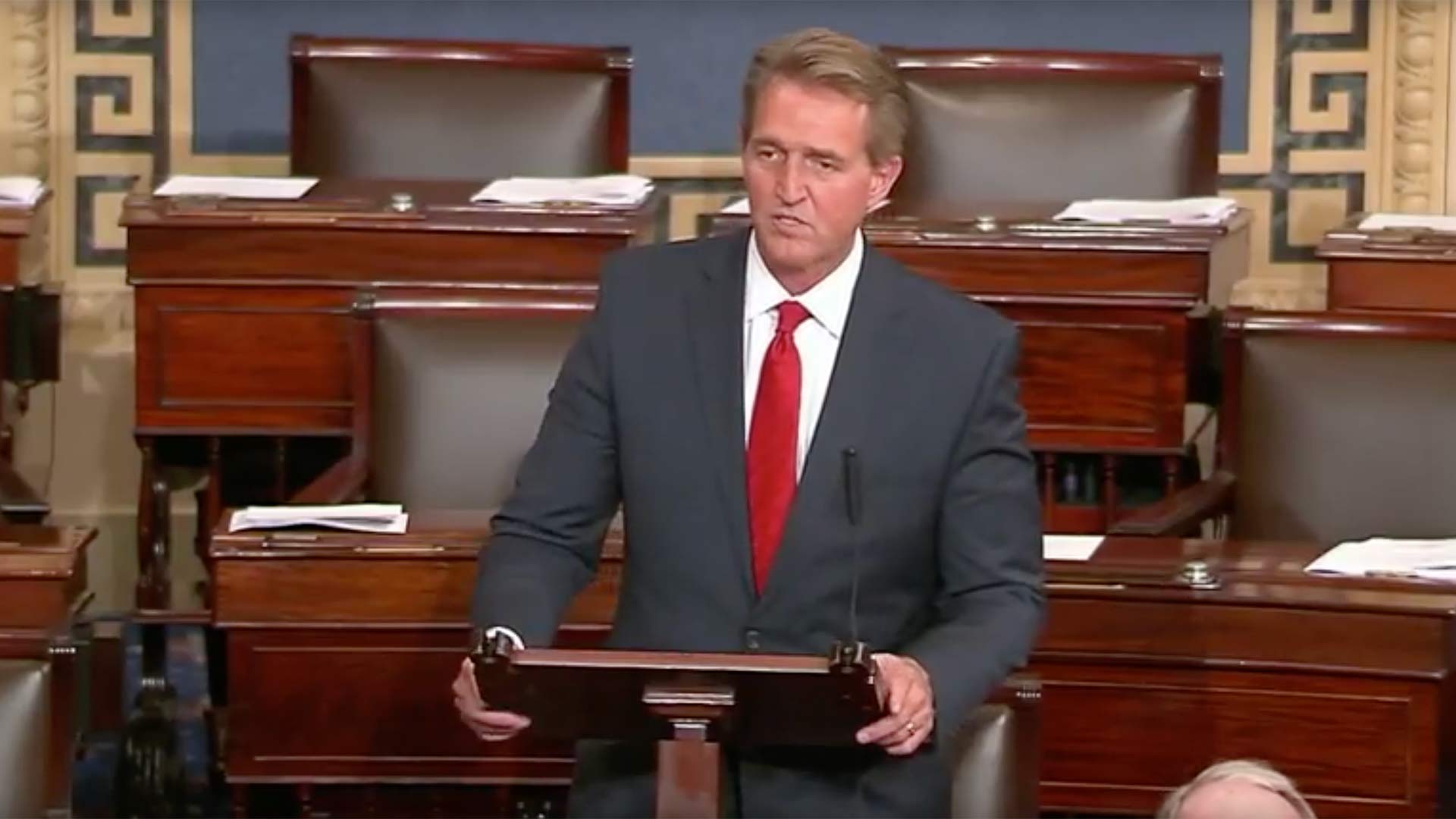 U.S. Sen. Jeff Flake of Arizona speaking about Trump administration tariffs, June 7, 2018.
Sen. Jeff Flake via YouTube
U.S. Sen. Jeff Flake Thursday warned the United States is about to start a trade war with its allies.

Speaking on the Senate floor Thursday, the Republican senator from Arizona condemned the Trump administration's move to impose tariffs on steel and aluminum from Canada, Mexico and the European Union.
"We will either affirm or commitment to the values we have served for so well and so long or engage in a trade war that will only lead to economic disaster," Flake said.
Flake is a co-sponsor of a bill to limit the president's ability to levy tariffs in the name of national security. The measure has 10 co-sponsors from both parties, but it's considered unlikely to be brought up for a vote.