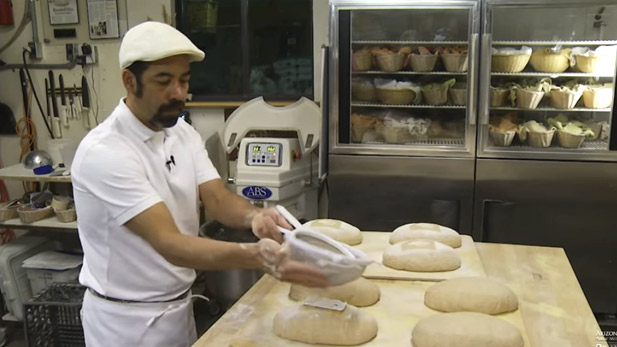 For Don Guerra, making bread is part art, part science, and all about building a community.

AZPM Staff
Don Guerra, the owner of Barrio Bread and other restaurants in Tucson, was recognized Monday as the winner of the Outstanding Baker Award by the James Beard Foundation.
In 2014, Guerra was featured in a story on AZPM's Arizona Illustrated. At that time he said bakers all share a certain spirit.
"They're very nurturing people, they're very patient people because they know bread is not always so predictable. Really baking is kind of a mystery. You can be really good at what you do but I don't think anyone says that they are fully in control of their process. We want to nurture the bread along and hopefully we get to where we want to be in the end. But the whole thing is we're just hoping works out the whole thing is just a daily science experiment," Guerra said.
The James Beard Award is one of the top recognitions for chefs and others in the restaurant industry.
In 2018, El Guero Canelo Restaurant in Tucson won a James Beard America's Classics Award.