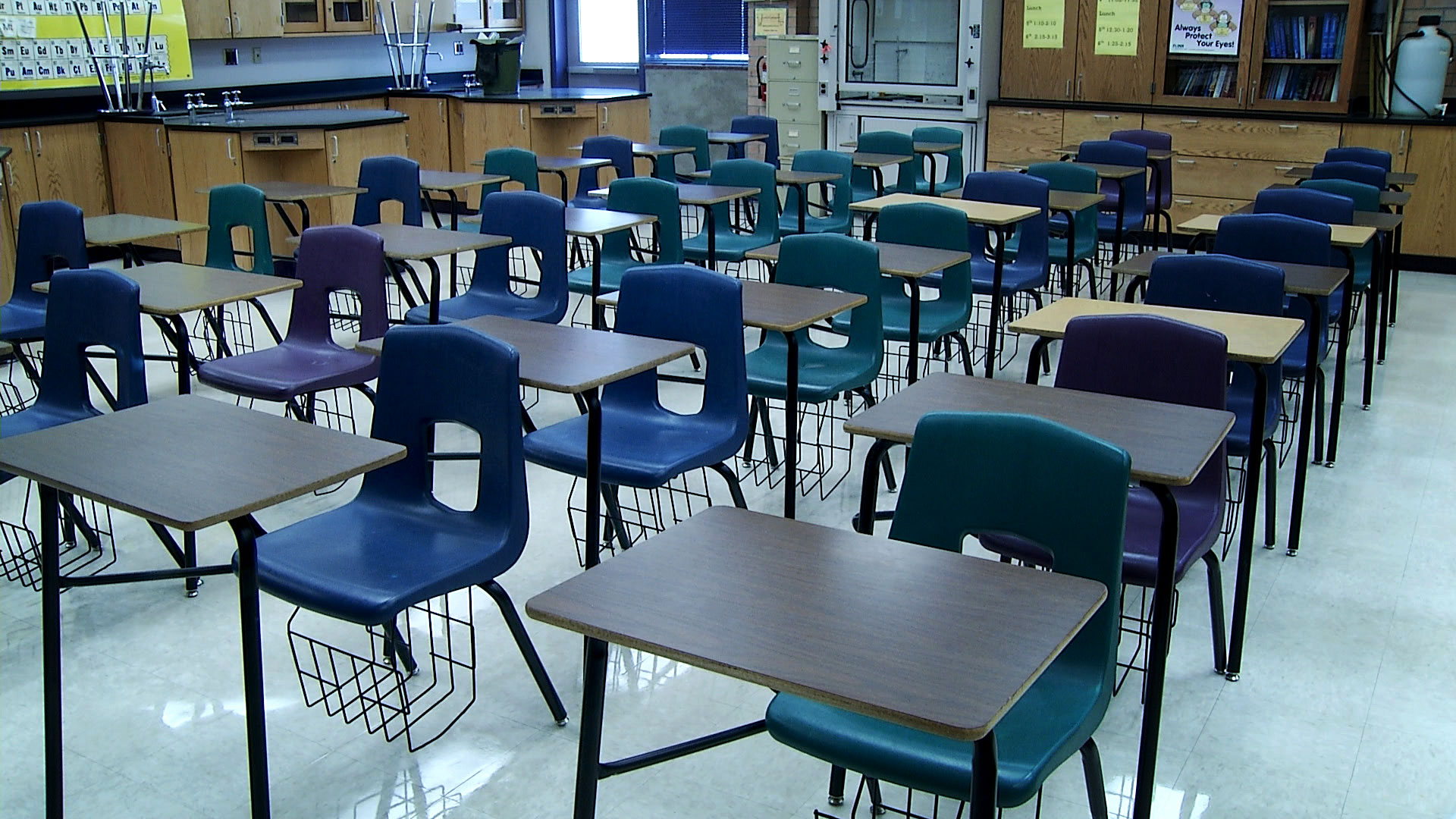 File image of an empty classroom at Sabino H. S.
AZPM Staff
School psychologists from the University of Arizona are helping teachers get their students readjusted to learning after the pandemic.

The state Department of Education is sending a $2.3 million dollar grant to the school psychology graduate program at the University of Arizona. The funding will enable the university to deliver its expertise to school districts in Tempe, Florence and Mesa.
Professor Marsha Spencer explains some students are still finding their way back to the classroom environment after months of remote learning.
"Our young people have some unmet needs, and we need to come together as a community and be aware of that," she said. "Rather than looking at young people and expecting them to be resilient and just bounce back without any after-effects of a really distressing couple of years."
School psychology is part of the university's College of Education. The program's faculty, staff and graduate students will train school psychologists to help children recover from pandemic setbacks, especially with learning math and re-building social skills.