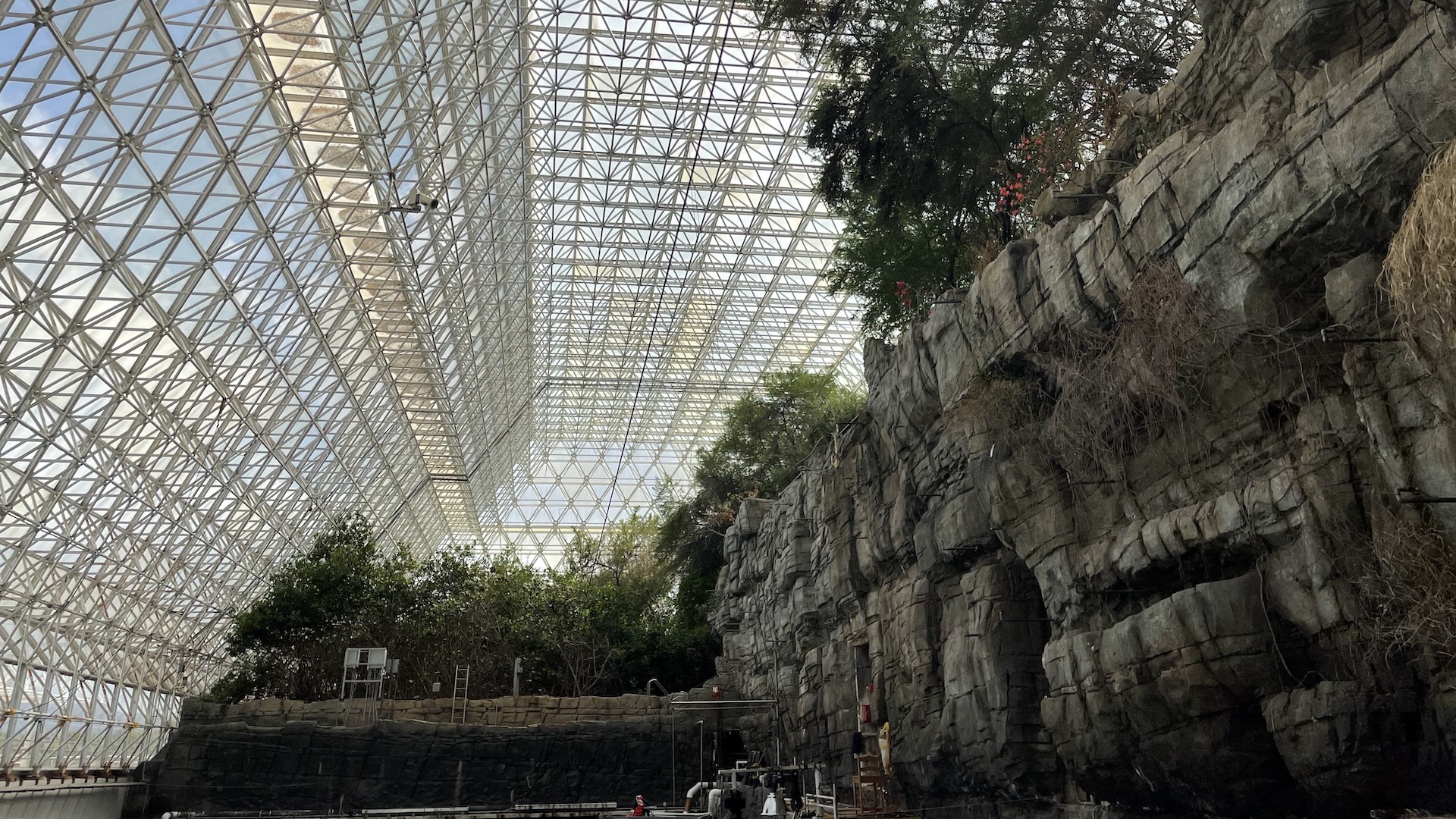 Four tech companies will have access to the laboratory at Biosphere 2 for research.
Megan Myscofski/AZPM
The University of Arizona's Biosphere 2 has added a new function — that of tech business incubator.
The laboratory held a ribbon cutting ceremony Tuesday to welcome four renewable energy and sustainable tech startups.
David Vili founded one of the three startups, and he said his first trip to Biosphere 2 was as a tourist.
"I saw the trekkers outside and I was wowed, and then I was like, 'Oh, what is this?'" he said.
His company is called Solar Space, and it creates high-efficiency solar power tech that it plans to put on highways to power electric vehicles.
The other startups include a company that supports sustainable agriculture in harsh environments and another that works on simulations of closed ecosystems to prepare for human habitation on the moon or Mars.
The University of Arizona Center for Innovation is partnering with Biosphere 2 on the tech incubator. It already has 72 companies in its program, and Executive Director Eric Smith said the new program will support economic development in Southern Arizona.
"Eventually, when they're successful, they'll hire employees, they'll attract capital to the region, they'll purchase infrastructure, they'll do all the great things that our region needs to grow," Smith said.
The entrepreneurs will use the Biosphere 2 space to further develop their projects.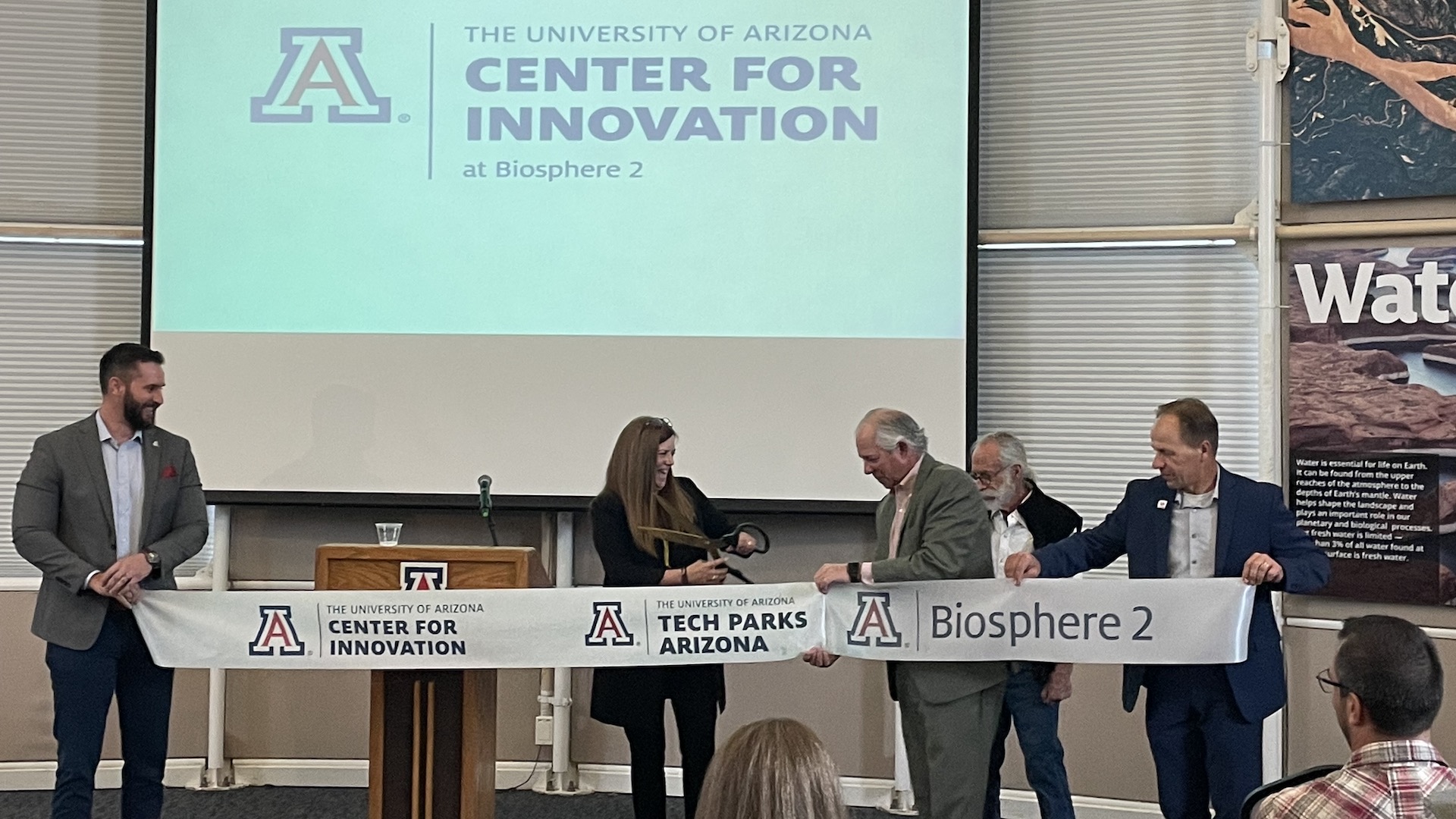 Biosphere 2 welcomed four companies to its new tech incubator in a ribbon cutting ceremony on April 12, 2022.
Megan Myscofski/AZPM