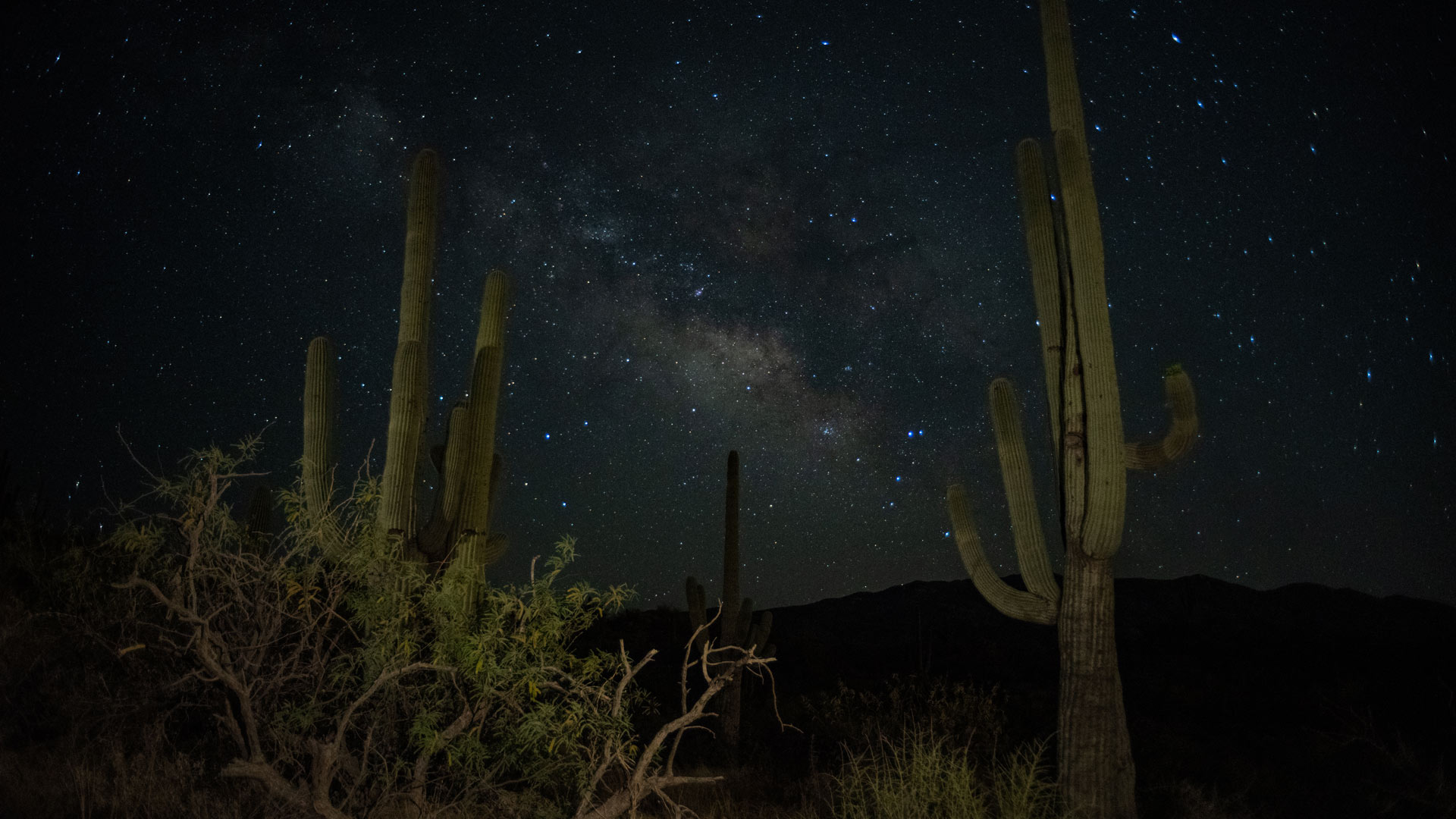 The Milky Way seen from Reddington Pass east of Tucson. May 2022
Christopher Conover/AZPM
The town of Oracle, located about 35 miles northeast of Tucson, is taking advantage of its dark skies and community enthusiasm to hold a celebration that is bringing telescopes, scientists, music, artists and other attractions to the area.
The planning began when Arkansas-based Explore Scientific was looking for a place to hold a gathering that includes astronomer David H. Levy and several other scientists.
Oracle resident Alicia Bristow says the community came together quickly to ensure they wouldn't miss out on the opportunity.
"It was only a few months ago that we were told that we were being considered for this event. It was first held, before COVID, at Kartchner Caverns," she says.
The event required a paid registration to hear well-known speakers on Thursday at Oracle State Park which is recognized as an International Dark Sky Place by the International Dark-Sky Association.
However, the festival also includes a free public event on Friday night that allows visitors to make stops at local establishments and spend time with telescopes and astronomers.
"Instead of bar hopping we're encouraging people to scope hop," says Alicia Bristow.
"In four locations we will have two telescopes, music, food and the opportunity to look through the telescopes, talk with the experts and kind of join in the fun."
Bristow is a long-time resident and supporter of the Oracle community, where tourism-related activities include hiking, a zip line, and the arts.
"And so this opportunity for astrotourism is so exciting," she adds.
Organizers are already planning for an even bigger event in September 2023.