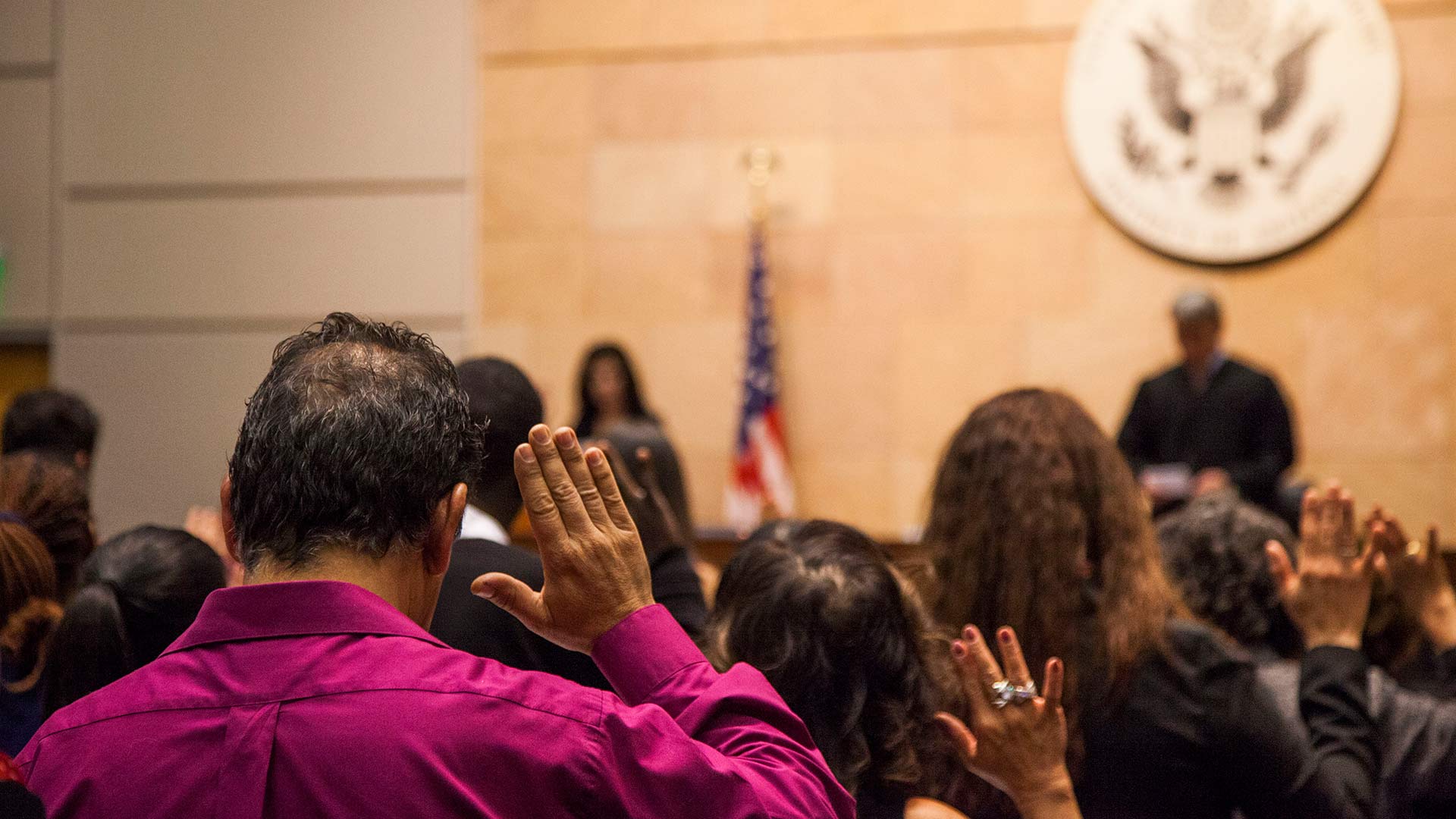 Soon-to-be U.S. citizens taking an oath at a naturalization ceremony at the Evo A. DeConcini U.S. Courthouse in Tucson, February 2018.
Nick O'Gara, AZPM
The nation's immigration agency says it needs $1.2 billion to avoid running out of money by the end of the summer.
U.S. Citizenship and Immigration Services (USCIS) is mostly supported by fees it charges for various immigration applications. But those applications have fallen off during the coronavirus pandemic. USCIS closed its doors and shuttered most in-person services in March.
Arizona Congressman Raul Grijalva says the money should come from the Department of Homeland Security.
"Maybe diverting some of it from enforcement, to service, maybe diverting some of it from the wall … I think wouldn't be a bad idea before we talk bailout," said Grijalva. "The agency has the money. They're just not using it for that."
USCIS plans to reopen in June. The Wall Street Journal reported it would start adding a 10% surcharge to immigration application fees.