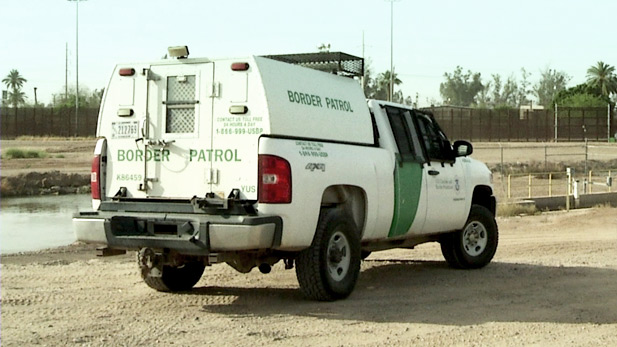 A Border Patrol vehicle parked near the US / Mexico border fence.

AZPM Staff
Donald Trump was the first presidential candidate ever endorsed by the National Border Patrol Council, the union representing agents.
Trump was the only candidate to reach out to them during the campaign, officials with the union said.
"He said that he felt we were the experts, we were the ones who were out there everyday. And he wanted our perspective. And that's big," said local union head Art del Cueto.
Del Cueto was invited to spend election night at Trump Headquarters in New York. He found the president-elect to be much different than how public perception leads some to believe, he said.
"He was more than respectful towards me. He met members of my family and was very respectful towards everyone there," he said.
Tucson's del Cueto is not the only Border Patrol union official to get close to Trump. Brandon Judd, the national head of the union, told NPR he is advising the president-elect on border issues.
Union officials hope they continue to have a place at the table for the border security conversation.