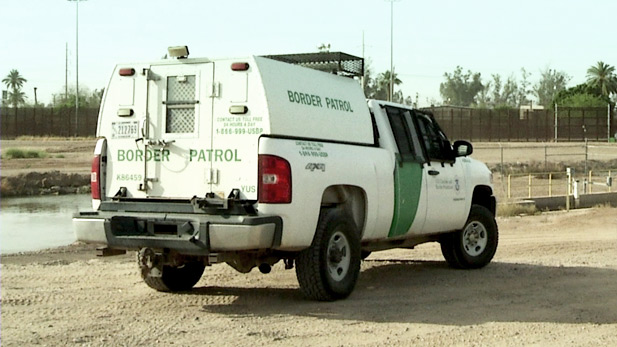 A Border Patrol vehicle parked near the US / Mexico border fence.

AZPM Staff
U.S. Border Patrol and customs officers were assaulted along the Mexican border in record numbers this past fall, thew agency reported Wednesday.
Customs and Border Protection agents reported being assaulted 159 times in October and November this year, an average of nearly 20 assaults a week. In the same two months last year, 51 assaults were reported.
"Every incident is unique," Assistant U-S Border Patrol Chief Joshua Devack said. "Some involve U.S. citizens. Some involve illegal aliens. Some involve smuggling and various aspects of that."
Federal data show that it is predominantly Border Patrol agents who have come under attack.
The report also showed agents fired their weapons one time in that same two-month stretch.